Nunez's Impact in Merseyside Derby Steals the Show
As the dust settles on a riveting Merseyside derby, focus shifts to Jürgen Klopp's tactical masterstroke involving Darwin Nunez during the intense clash with Everton. The strategic introduction of the Uruguayan forward proved decisive, underscoring his growing influence in a Liverpool side brimming with attacking prowess.
Decisive Tactical Shuffle Sparks Liverpool Triumph
Despite not featuring in the initial lineup, Nunez's role was far from diminished in the eyes of his German tactician. The decision, a calculated gambit, saw Luis Diaz assume starting responsibilities, his task clear: to forge opportunities and unsettle Everton's defensive cadres. Klopp's strategy unravelled as planned when Nunez, summoned into the fray shortly after the hour, catalysed a surge of Liverpool dominance, culminating in a brace of goals for the Reds.
Nunez's integral contribution materialised most notably in the dying embers of the game, orchestrating a decisive pass that allowed Mohamed Salah to solidify Liverpool's triumph with a second goal, leaving Everton gasping in their wake.

Klopp's Insight on Game-Changing Move
In the aftermath, Klopp elucidated his rationale, praising both Nunez and Diaz for their respective roles. "Darwin is navigating a particularly potent spell," he acknowledged, emphasising the player's acclimatisation journey. "The choice between Diaz and Darwin as to who would commence against Everton was a finely-balanced one."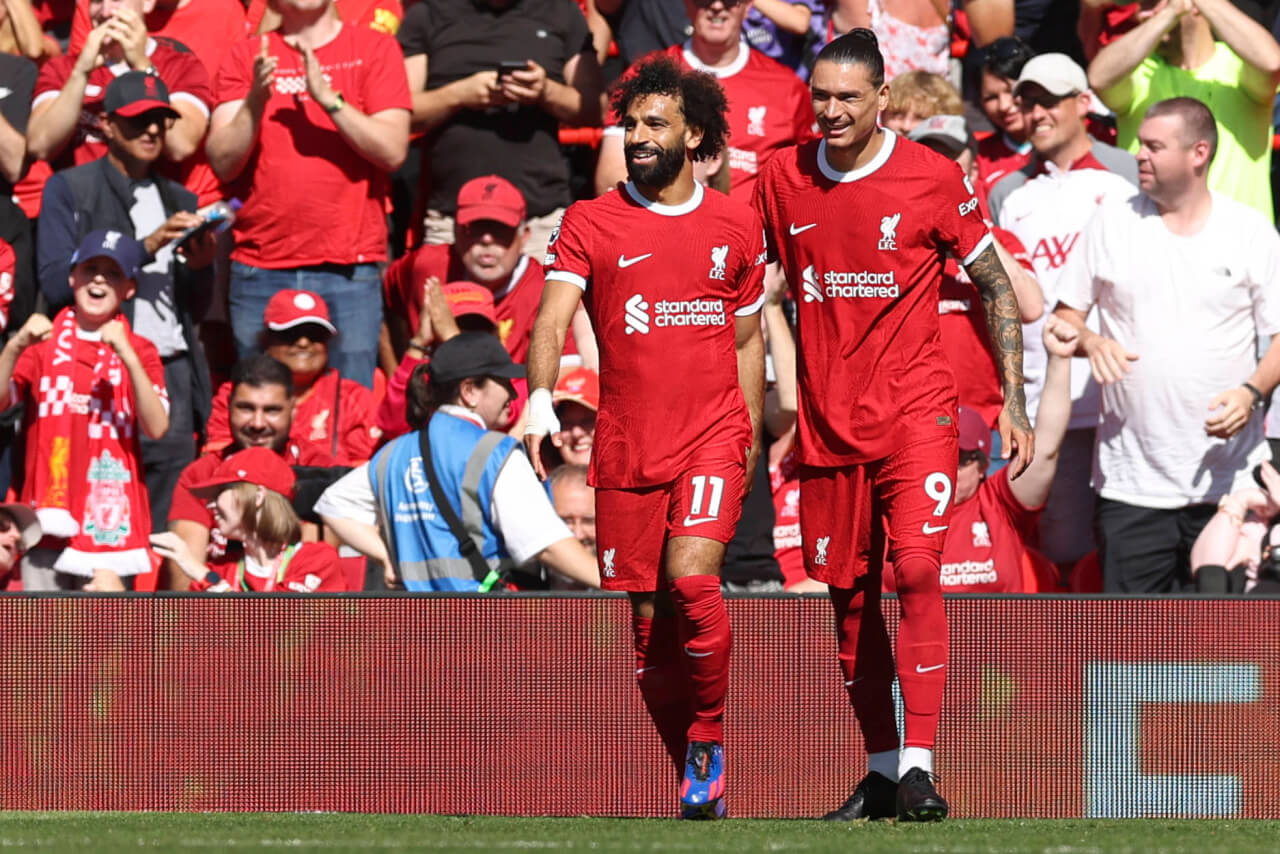 The Liverpool chief's revelation highlighted his strategic foresight, with Nunez's deployment designed to administer the coup de grâce to a beleaguered Everton. "The ploy was precise: Darwin was the game's executioner," Klopp declared, satisfied with the successful orchestration.
Nunez Embodies Liverpool's Attacking Verve
The broader canvas illustrates Nunez as a cog in Liverpool's offensive machinery. The statistics paint a compelling picture, with the striker's tally for the season — four goals and an equal number of assists — accentuating the Reds' collective firepower. Their Premier League journey thus far exudes menace, boasting 20 goals from nine outings, a testament to their relentless attacking philosophy.
Looking Ahead: Continental and Domestic Aspirations
Post-Everton, Liverpool's gaze now intersperses domestic ambitions with continental commitments, the imminent Europa League engagement with Toulouse beckoning. Within this dual theatre, figures like Nunez will prove pivotal, their roles potentially oscillating as Klopp continues to harness strategic depth to sustain momentum on both fronts.