Rising Star: Leny Yoro Captures Liverpool's Gaze
In the swirling world of football transfers, a gem seems to be catching the eye of the mighty Liverpool. This gem, shining brightly in the heart of Lille's defence, is none other than the young prodigy Leny Yoro. A name that has been creating waves, not just in Ligue 1, but across the Channel too.
Lille, with their illustrious reputation for nurturing exceptional talent, appears to have unearthed yet another treasure. Leny Yoro, a mere 17 years of age, has cemented his place in the Lille XI, starting seven out of nine games this season. A feat remarkable enough to turn heads, and Liverpool's are certainly among those swirling.
Liverpool: Keen Observers
As reported by 90min, the young centre-back's prowess hasn't gone unnoticed. Liverpool, a club always on the prowl for the next generation of defensive stalwarts, seems to have set their sights on Yoro. The Reds are no strangers to scouting globally for talent, and Yoro, despite his tender age, has emerged as a blip on their radar. His current trajectory suggests a potential that's not just impressive but downright intimidating.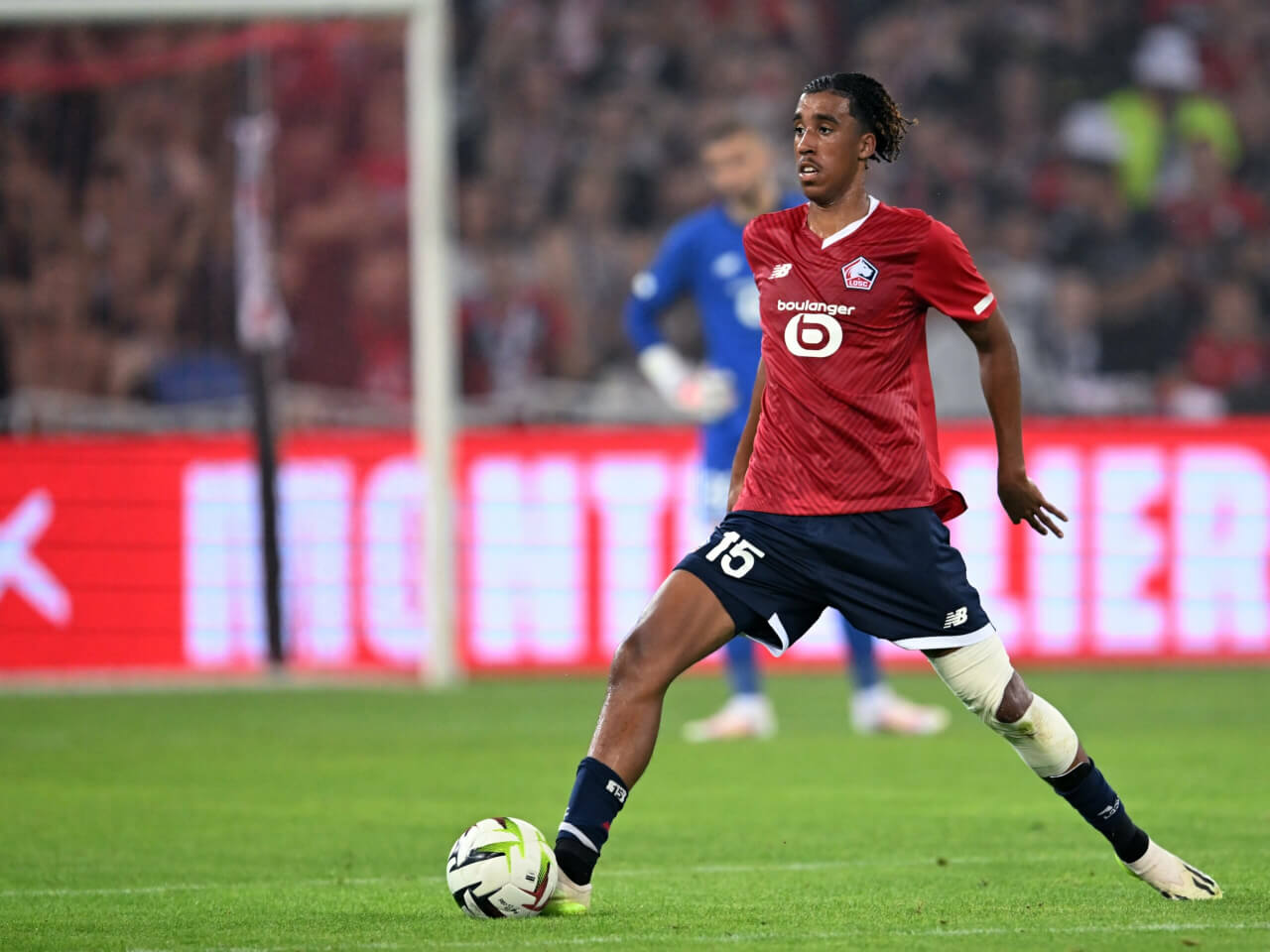 The Chelsea Factor
However, the Anfield outfit isn't alone in this pursuit. Chelsea, under the impulsive tutelage of Todd Boehly, have shown a keen interest. Their scouts, reportedly 'thoroughly impressed', hint at a tug-of-war for Yoro's signature. Chelsea's recent spree of hoarding young talent might pose a challenge for Liverpool.
Despite the buzz, Liverpool's approach seems more calculated. They are 'aware' and 'keeping tabs', but are yet to advance their interest beyond mere observation. This prudence could be a strategic ploy, given Yoro's age and the need for him to mature further.
The Eden Hazard Connection
What makes Yoro's ascent even more captivating is the shadow he's stepped out of. By debuting at just 16, he eclipsed the record of a certain Eden Hazard, arguably Lille's most celebrated graduate. This benchmark sets a tantalising precedent for what Yoro might achieve.
The looming presence of Chelsea is undeniable, but one could argue that Liverpool offers a more stable platform for a burgeoning talent like Yoro. The Reds, with their history of nurturing young talent and a more composed approach to transfers, could be the ideal nurturing ground for Yoro.
Saga to Watch
This unfolding saga is one to keep an eye on. Will Yoro choose the stability and heritage of Liverpool or be swayed by the glittering yet unpredictable allure of Chelsea? For Liverpool fans, this is a narrative worth following, a potential future star possibly on his way to Anfield.