Quiet Times at Anfield: Stability Reigns
This is one of those few, brief times in the life of a Liverpool fan when things seem too quiet. Everything is pretty stable, the team seems to be going in the right direction and the roller coaster has hit a flat stretch of track.
Since the return from the international break, the refereeing decisions have gone our way. Even the FSGOut loons are quiet. It can't last.
For the moment, though, even the hysterical expectation feels under control. There's a sense that the team are a couple of individuals away from being the finished article. Those players might even be at Anfield already. A proper title challenge is possible but let's not get too excited too early.

The sequence of games before the next international break is as winnable as a run of fixtures can be. The other presumed top-four challengers – Manchester City, Arsenal, Tottenham, Aston Villa and Newcastle – all have awkward matches where they could slip up. It would be very disappointing if Liverpool get to mid-November without a full haul of points.
#PostMatchRAW: NOTHING TOULOUSE@downeytrev is joined by @HendrickD82 & @guydrinkel to discuss the win over Toulouse!

📻 Listen in 1-Click: https://t.co/hsTYuBoiQq pic.twitter.com/U68GP5yMmh

— AnfieldIndex (@AnfieldIndex) October 26, 2023
Szoboszlai's Bold Claim for Liverpool
Morale is high among the squad. Dominik Szoboszlai echoed that when he told the BBC that he fancies his chances of winning everything this year.
"Why not?" he asked. "Who cares about second place?"
That sort of bullishness is exactly what you want to hear. Not only has the Hungarian slotted in perfectly on the pitch but, with that sort of attitude, he sounds like a throwback to the days of Bob Paisley and Ronnie Moran.
There are other positive signs, too. Virgil van Dijk has had his moments this season but he was close to his imperious best against Everton. Sure, the opposition were down to 10 men for much of the game and aren't very good anyway, but there was something about the Dutchman's performance – and leadership – that suggested the reports of his decline were seriously premature.
There was quite a lot of concern following the summer about the loss of leadership in the dressing room after the departure of Jordan Henderson and James Milner. Van Dijk has stepped up and so has Trent Alexander-Arnold. There was a brilliant moment against Toulouse after Ryan Gravenberch's goal that illustrated this.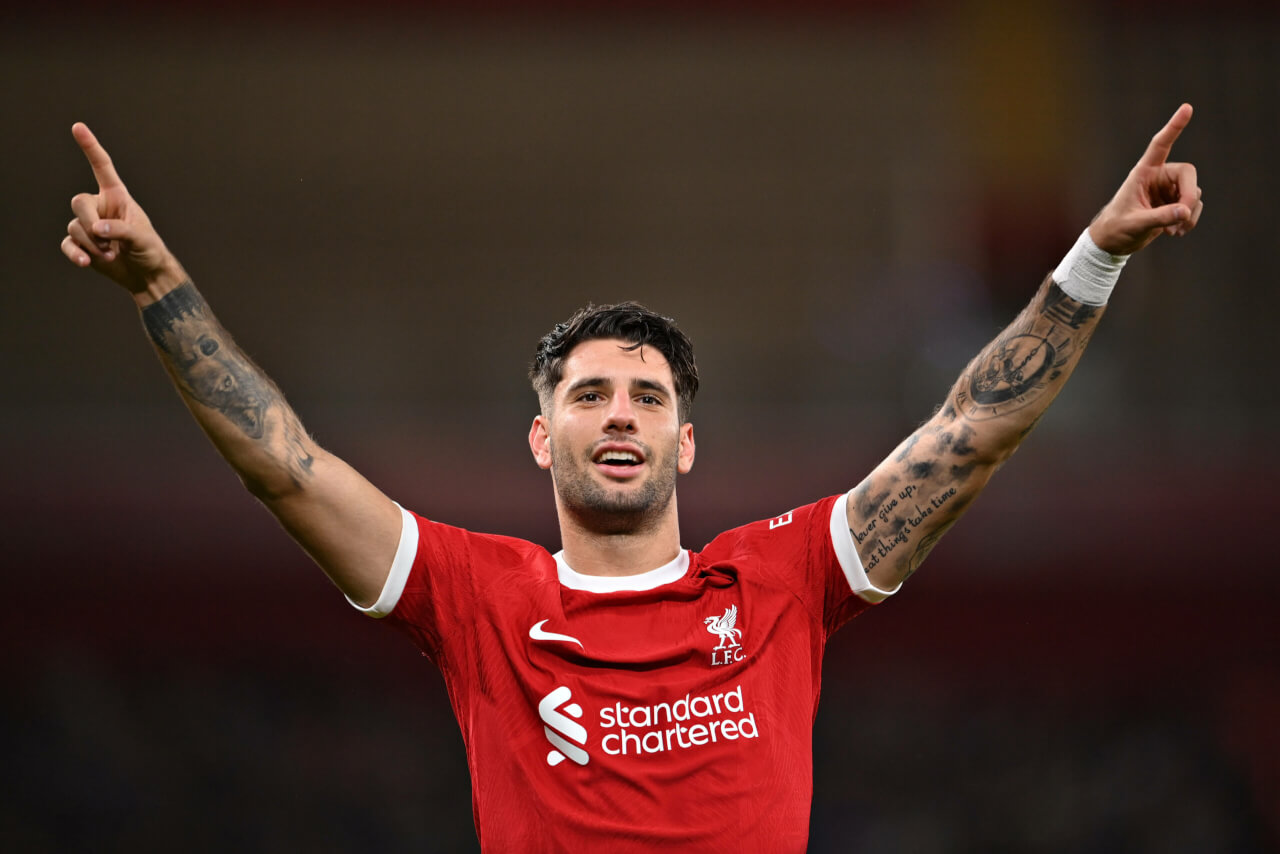 Nunez's Endearing Impact at Liverpool
Darwin Nunez was on his knees and had looked pig sick because, faced with an open goal, the big dope hit the post. Trent Alexander-Arnold was quick to put his arm around the Uruguayan, consoling him but also reminding the striker that his efforts had led to a goal. We are seeing new leaders blossoming in front of our eyes.
Something big is happening at Anfield. There's a chance to build up a proper head of steam before the City game next month.
Nunez was such a daft get. He's great, isn't he? Jurgen Klopp said everyone is happy with him – true – and that "the time for adapting is long gone."
That might be true but the 24-year-old still has a huge capacity for growth. He's good but you can see that he can get better. But let's hope he never loses his endearing daftness. It makes him a joy to watch.
Salah's Stealthy Strike Against Everton
Mo Salah, by contrast with Nunez, is all business, a serious operator with a great sense of his own status. And that status is up there with the very best.
He was absolutely awful against Everton and still managed to bag a brace. That's my favourite kind of performance from a striker: stink the place out and win the game.
It was a lesson I learned a long time ago. Back in 1972, a 12-year-old me left Anfield after a 2-0 victory over Leicester City complaining about John Toshack's contribution. My dad looked at me with complete contempt and said: "He scored two." He didn't say "dickhead" but the unspoken implication was clear.
When your prime goalscorer bagged two on one of his worst days, you're winning in life. And when it's against Everton, it's even better.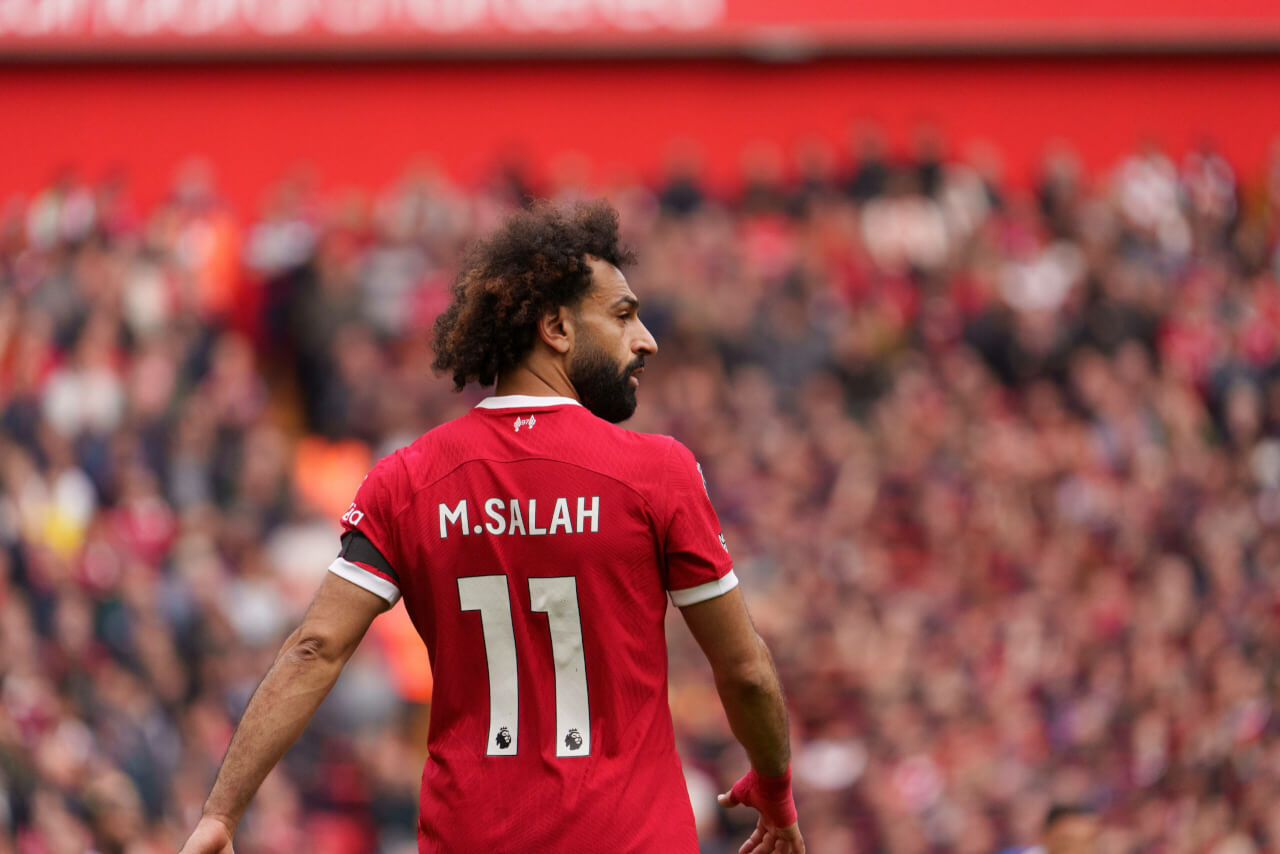 Remembering Bill Kenwright's Legacy
Bill Kenwright, who died this week, was blue to the core. He didn't like us. Let's face it, Liverpool made his job as chairman of Everton – and his footballing life – a misery.
Yet none of us will ever forget his appearance at the Hillsborough service in 2013 when he spoke those spine-tingling words: "I saw your banner on Saturday at Reading saying, 'You have taken on the wrong city.' Well, you have taken on the wrong mums too, because we all know about Liverpool mums."
For all the needle between the clubs, Kenwright was old school. He knew who the real enemy was. Some things are bigger than the game. He understood that.
For those of us of a certain age – OK, I'll say it straight: arl arses – there'll never be a time when we don't want to spank Nottingham Forest. The rivalries with Chelsea in the 2000s and City more recently were never as intense as the showdowns with Forest between 1977 and 1980.
In the space of three seasons, the teams faced off 13 times. Forest came from nowhere. They were promoted to the top flight after finishing third in the second tier and won the title and then two European Cups, deposing us as continental champions.
They were like City – without the money and the sportswashing – and gave us a couple of bloody noses. The most painful came in the League Cup final replay at Old Trafford when they won 1-0 and when they knocked us out of the European Cup later in 1978.
Our relationship with Forest was later complicated by Hillsborough and Brian Clough's disgusting behaviour in the aftermath when he endorsed the lies of 1989. But, putting that aside (if you can), the titanic clashes of the late 1970s are something some of us remember with relish.
We sang, "At Anfield the Forest will fall." That feeling still hasn't gone away.
Get into them, Reds.