Liverpool Stands Behind Nunez
In the wake of a significant 5-1 triumph over Toulouse in the Europa League, Liverpool's manager Jurgen Klopp maintains a composed stance regarding Darwin Nunez's missed open goal. The forward, who has had an impactful journey since his €75 million move from Benfica, showcased an overall vibrant game, despite a miss that might have overshadowed his performance.
Anfield's New Star Rising
Nunez, 24, has been under the microscope, particularly after his high-profile transition to the Premier League. However, his contributions on the field are undeniably adding depth to Liverpool's attack, marked by a goal earlier in the game. Klopp's men, ever dominant in Group E, have seen substantial inputs from players like Diogo Jota, Wataru Endo, Ryan Gravenberch, and the ever-reliable Mohamed Salah.
Klopp Brushes Off Missed Chance
Discussing Nunez's performance, Klopp emphasised the forward's exemplary manoeuvres that led up to the open goal situation. The manager's focus remains on the Uruguayan's strengths, pointing out his exceptional skills in outpacing defenders and his current upbeat mindset. "He's a happy man at the moment," Klopp remarked, highlighting the importance of maintaining such positive morale.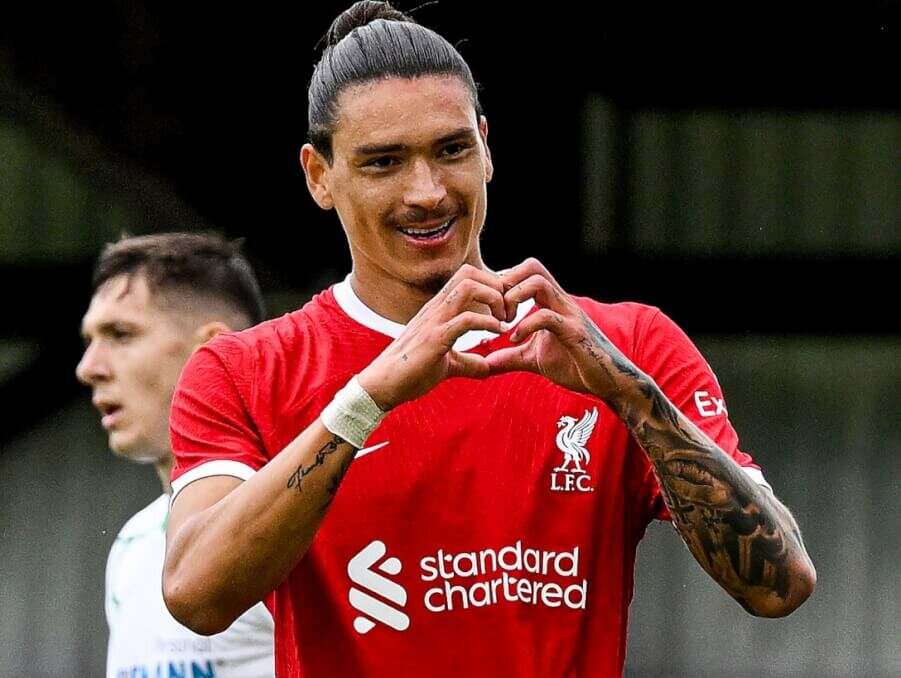 Gravenberch: The Young Prodigy in Making
The spotlight also finds 21-year-old Ryan Gravenberch. The young midfielder, securing his place after a transfer from Bayern Munich, is starting to solidify his presence in Liverpool's core squad. Klopp expressed admiration for Gravenberch's growing self-belief, a crucial trait for young talents making their mark, especially in high-stakes matches.
The Evolution of Klopp's Liverpool
This season, Liverpool manifests a blend of excitement and teamwork, essential ingredients in the club's ongoing evolution. The synergy within the squad is evident, both on and off the pitch. Klopp's vision goes beyond temporary victories, aiming for a holistic growth encompassing every player's personal and professional development. As they prepare to host Nottingham Forest, the team's unity and adaptability will once again be tested.