Paul Scholes Analyses Manchester United's Recruitment Shortcomings
In the high-stakes world of Premier League football, Paul Scholes, a name synonymous with Manchester United's glory years, has candidly assessed the current recruitment strategies of his beloved club. With a keen eye for detail, Scholes draws comparisons with their arch-rivals, Liverpool, highlighting the chasm in operational efficiency.
The Art of Prudent Signings: Liverpool's Masterclass
Liverpool's methodology in the transfer market is something of a gold standard. Contrary to the lavish expenditures seen at clubs like Manchester City or Paris Saint-Germain, Liverpool have perfected the art of strategic recruitment. Under the FSG ownership, the club has adopted a data-driven approach, meticulously identifying talents that not only suit their system but also possess significant potential for growth.
This prudent philosophy was instrumental in assembling a title-winning squad without an astronomical budget. Even when the situation called for substantial investment, the Reds were discerning, sanctioning sizeable outlays for crucial acquisitions like Alisson Becker, Virgil van Dijk, Darwin Nunez, and Dominik Szoboszlai.

The Red Devils' Struggle in the Transfer Market
Manchester United, however, seem to be grappling with finding a formula for success in the transfer arena, despite loosening the purse strings for numerous signings. The arrival of Erik ten Hag heralded a new era, but the effectiveness of United's recruitment remains a point of contention. Scholes, with his deep-rooted connection to the Red Devils, acknowledges the gap between United's strategies and those of top-tier clubs, especially Liverpool.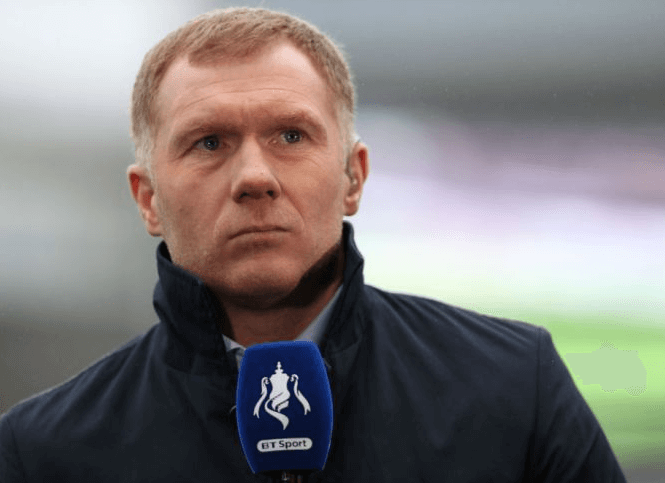 In a detailed discourse with TNT Sports (as cited by Mirror), Scholes reflected on United's recent market ventures, expressing concerns over the club's ability to challenge titans like Manchester City, Arsenal, and Liverpool. The signings of Mason Mount, Rasmus Hojlund, and Andre Onana signalled ambitious intentions, but only Hojlund has flickered amongst the trio, contrasting sharply with Liverpool's masterful overhaul.
Echoes of Success: Liverpool's Midfield Makeover
The Reds demonstrated their strategic acumen by effectively rejuvenating their midfield resources. The addition of talents such as Dominik Szoboszlai, Wataru Endo, Alexis Mac Allister, and Ryan Gravenberch underscores their prowess in identifying and securing skill that not only amplifies their current squad but also promises a brighter future. This foresight seems somewhat amiss at Old Trafford, where throwing money at issues has been a frequent, yet unsuccessful, panacea.
A Path Forward: Adhering to Strategic Fidelity
Scholes's critique underscores a salient point: steadfastness to a coherent recruitment philosophy often trumps mere financial muscle. Liverpool's steadfast commitment to their strategic blueprint, irrespective of situational pressures, stands in stark contrast to Manchester United's somewhat muddled transfer endeavours.
As the Premier League saga unfolds, it's evident that clubs with a clear, unwavering vision for recruitment often pave the way for sustained success. While instant solutions may be tempting, the testimonies of stalwarts like Paul Scholes reaffirm that patience, planning, and precision in recruitment hold the keys to long-term triumph.