Reds Eye Bayern Talent
Liverpool's recruitment strategy continues to take shape ahead of the winter transfer window. Jamal Musiala, the prodigious talent who has captured the imaginations of many top European clubs, seems to be firmly in their sights. This season's impressive performance in both the Premier League and the Europa League has placed the Reds as a prime destination for elite players. Jurgen Klopp's midfield revamp during the summer – with the acquisition of Alexis Mac Allister, Dominik Szoboszlai, Wataru Endo, and Ryan Gravenberch amounting to about £150million – signals the manager's intent to bolster his squad even more.
Race for Musiala Heats Up
According to the reputable German media outlet, Bild, Liverpool are not alone in their quest for Musiala. Real Madrid, one of La Liga's title frontrunners, has also shown a keen interest in testing Bayern Munich's determination to retain the young maestro. However, it's not just about the external competition. The 20-year-old's stellar track record, having contributed to the scoresheet 16 times along with equal assists last season, is somewhat in contrast to his current situation at Bayern. His reduced game time and frequent benching are raising eyebrows and questions about his future with the German champions.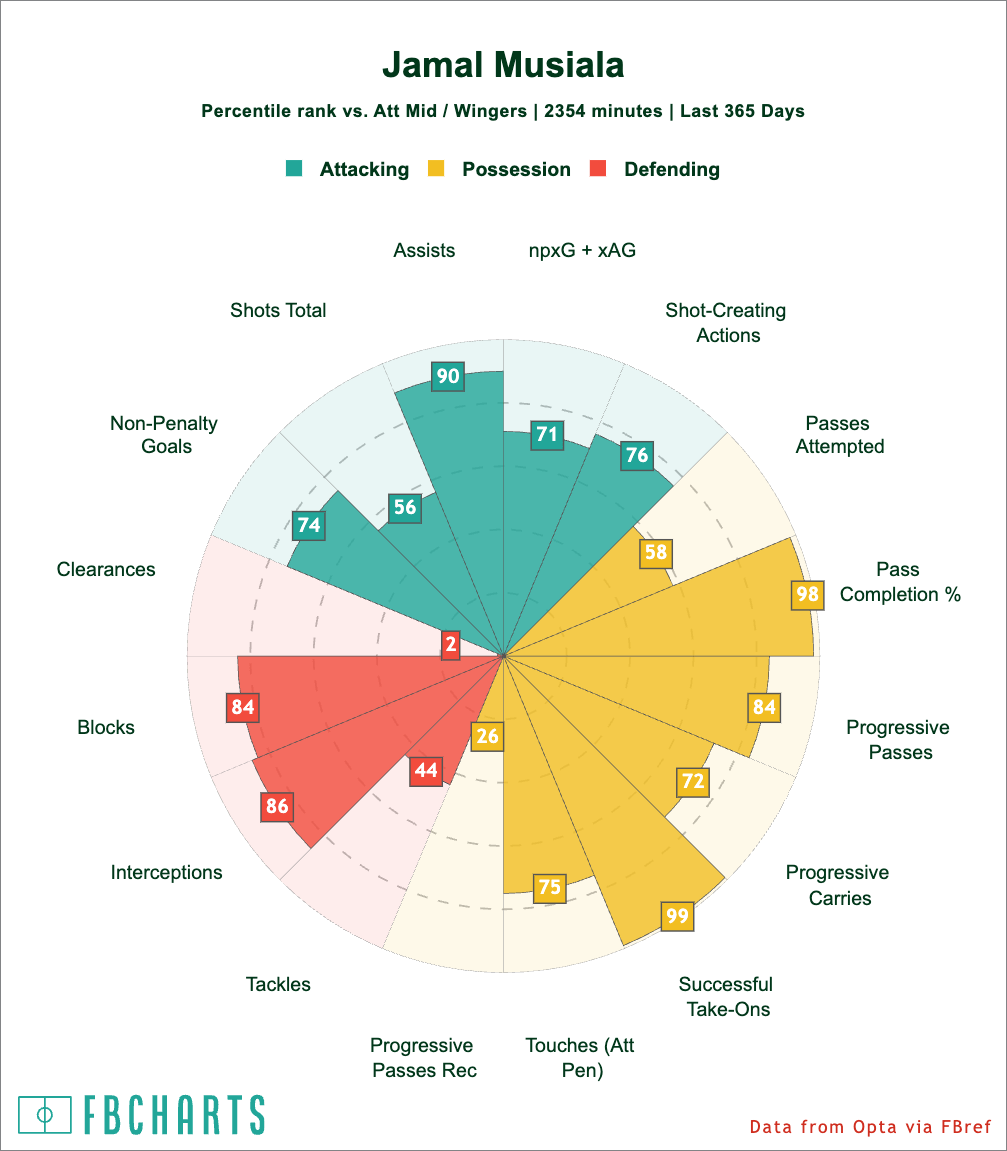 Bavarian Stance on Musiala's Future
Bayern, for their part, remain committed to keeping Musiala within their ranks. He's drawn comparisons with Jude Bellingham, the young English midfield dynamo, by experts like transfer insider Dean Jones. The trajectory is clear – Musiala is considered part of the next-gen elite players in European football. Despite Liverpool's serious admiration, solidified by scouting missions, Bayern's inclination is to secure Musiala's future, with possible contract extensions in the offing.
Interestingly, while Manchester City's expected lucrative offer for Musiala looms, other Premier League bigwigs like Manchester United, Arsenal, and Chelsea have also shown interest. But Bayern's confidence shines through. The player's contract, which doesn't run out until summer 2026, gives them a formidable stance in any potential negotiations.
Ben Jacobs Weighs In
Adding more insights into the saga, Ben Jacobs offered his understanding of Bayern's strategy around Musiala. Recognised for his keen observations, Jacobs emphasised that Bayern see no immediate reason to sanction Musiala's move. The player is viewed as pivotal to their long-term plans, with a huge potential to elevate his game even further.
Jacobs stated:
"Bayern have no obligation or urgency to sell. They don't have to worry about it. Next year, what I think they'll do instead is try to focus on seeing how they can extend that deal. But if somebody is to succeed in 2024, I think they're going to have to put down well in excess of €85million or €90million, maybe even more than €100million, so £87m plus. I think that any top player like that will always have admiration because he is in that class of the next generation with an incredibly high ceiling. But, of course, Bayern know that, so I don't see them just looking to cash in, financially, when they still see the player as highly valuable to their project."