The Ordeal of Luis Diaz: Courage Amidst Adversity
The Unthinkable Kidnapping
In the aftermath of Liverpool's emphatic 3-0 victory over Nottingham Forest, the mood in the dressing room was sombre, overshadowed by a harrowing event. Luis Diaz, a key figure in the team, was grappling with a personal crisis of unimaginable proportions. His parents, Luis Manuel and Cilenis Marulanda, had been kidnapped in the Colombian town of Barrancas. While his mother was rescued unharmed, his father's fate hung in the balance.
James Pearce, in his detailed account for The Athletic today, highlights the gravity of the situation, stating, "Luis Fernando Velasco, the Colombian minister of the interior, has admitted there are fears that Luis Manuel could be taken across the border to neighbouring Venezuela." This statement underscores the complexity and international implications of the kidnapping.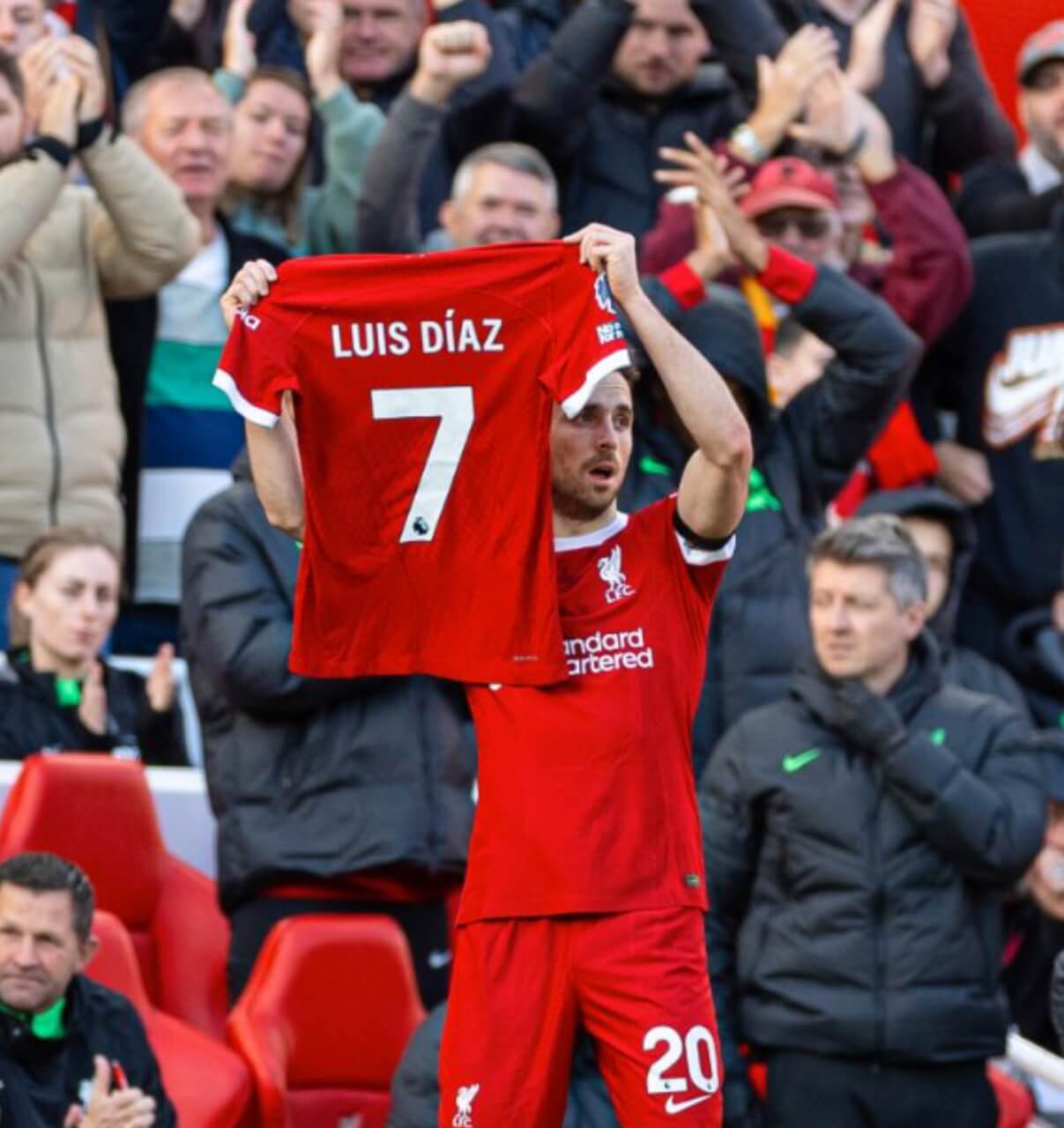 Liverpool's Solidarity
Jurgen Klopp, Liverpool's manager, described the preparation for the game as the most difficult in his career. The team rallied around Diaz, with Klopp affirming, "The only thing we could do is fight for our brother and that's what they did." This sentiment was echoed on the field when Diogo Jota, who replaced Diaz in the lineup, held up a shirt bearing Diaz's name in a poignant gesture of solidarity.
The Search for Luis Manuel
The search for Diaz's father became a national concern in Colombia. General William Salamanca, head of the national police, personally assured Diaz of their efforts. The involvement of both the police and the military underscores the severity of the situation and the collective effort to resolve it.
🙏 Luis Diaz 🇨🇴 pic.twitter.com/d76Qy6Abji

— AnfieldIndex (@AnfieldIndex) October 30, 2023
Wayuu Heritage and Luis Diaz's Journey
Diaz's story is not just about football; it's a narrative of resilience rooted in his Wayuu heritage. Growing up in the challenging environment of La Guajira, Diaz faced numerous obstacles. His father, affectionately known as Mr. Mane, played a pivotal role in nurturing his footballing talent. Despite the family's modest means, Luis Manuel's unwavering support was instrumental in Diaz's journey from the streets of Barrancas to the global stage of Liverpool.
La Guajira, Diaz's homeland, is marred by poverty and violence. The region's proximity to Venezuela and its complex political landscape add layers of difficulty to the search for Luis Manuel. The porous border and the presence of paramilitary groups exacerbate the situation, making the rescue mission even more challenging.
Conclusion
The kidnapping of Luis Diaz's parents is a stark reminder of the harsh realities that often lurk behind the glamour of professional football. It's a story that transcends sport, touching on themes of family, heritage, and the human spirit's resilience. As the football world stands in solidarity with Diaz, one can only hope for a swift and safe resolution to this ordeal.