Mac Allister's Transformation Under Klopp
Jurgen Klopp's tactical decisions often leave opponents guessing and fans intrigued. One of his most recent moves, deploying Alexis Mac Allister in a different position, has sparked discussions.
Having secured Alexis Mac Allister from Brighton and Hove Albion for an estimated £35m during the recent summer transfer window, many had anticipated seeing him don the number eight role, considering his history. However, with the arrivals of talents like Dominik Szboszlai and Ryan Gravenberch, Klopp had other plans in mind.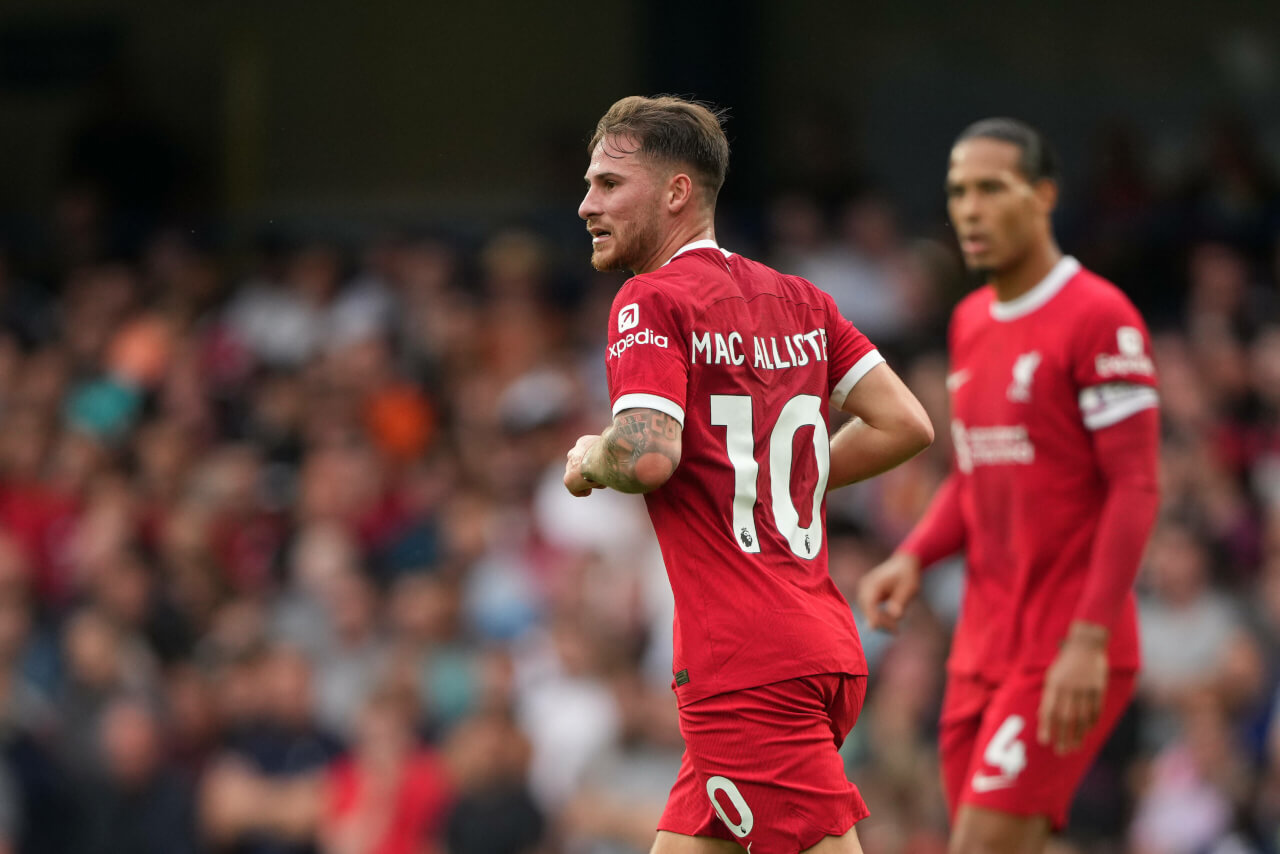 Opting for a tactical switch, Klopp placed Mac Allister in the number six role, positioned just before Liverpool's defensive lineup. This switch was on full display during Liverpool's convincing 3-0 triumph against Nottingham Forest. The Argentine midfielder shone brightly, securing nine duels and regaining possession 11 times. One such interception in the defensive sector, followed by a calculated pass to Mohamed Salah, set up Liverpool's opening goal.

Klopp's Justification for the Shift
Post-match, when quizzed about this intriguing role adaptation for Mac Allister, Klopp offered clarity. "It's not really a topic we'd debate, or he wouldn't be playing in that position," Klopp began.
He continued, "Today, the advantages of having an offensive-minded player in that role were evident. In matches demanding creativity and precise passes, there will inevitably be missed targets. Losing the ball close to the opponent's goal isn't a concern – it positions us for immediate counter-pressing. Mac Allister's defensive aptitude today was commendable; he effectively quashed potential counters. In duels, he excels, and as a unit, we ensure the playing area remains constricted. Pairing him with talents like Trent Alexander-Arnold in midfield provides a potent creative mix."
Liverpool's Steady March Forward
The victory over Nottingham Forest marked Liverpool's 11th win across all tournaments this season. The team will be keen to replicate this momentum against Bournemouth in the upcoming EFL Cup fixture on Wednesday.