Anfield's New Midfield Maestro: Ryan Gravenberch Impresses
In the ever-evolving landscape of football, Liverpool's assistant manager Pep Lijnders has recently showered praises on the club's latest sensation, Ryan Gravenberch. The young Dutchman, a £34m acquisition from Bayern Munich, has been turning heads since his deadline-day move, demonstrating that he's much more than just an addition to the squad.
From Ajax Prodigy to Anfield's Rising Star
The journey to Anfield for Gravenberch wasn't a straight path. Snatched from Bayern Munich, where game time was a luxury, Liverpool had kept an eye on this prodigy since his days of wonder at Ajax. The Merseyside outfit's patience and persistence paid off, as they secured their long-term target in a dramatic eleventh-hour deal.
Gravenberch's start in the famous red jersey has been nothing short of impressive. With two goals and a couple of assists in six starts, he's certainly living up to the expectations set by his £34m price tag.

Pep Lijnders' Perspective: A Revival of Confidence
Speaking ahead of Liverpool's Carabao Cup clash with Bournemouth, Lijnders shared his thoughts on the midfield dynamo. "We see the Ryan of Ajax," he said, highlighting the resurgence of Gravenberch's confidence since joining Liverpool. Lijnders emphasized the importance of playing time and trust for a player's confidence, subtly hinting at what might have been lacking during Gravenberch's stint at Bayern.
"His vision, his touch, Ryan has everything to be an 'eight' like that, he arrives, shoots and has a mentality to score," Lijnders added, underlining the youngster's versatile skill set. It's clear that Liverpool sees Gravenberch not just as a player for the present, but as a beacon for the future.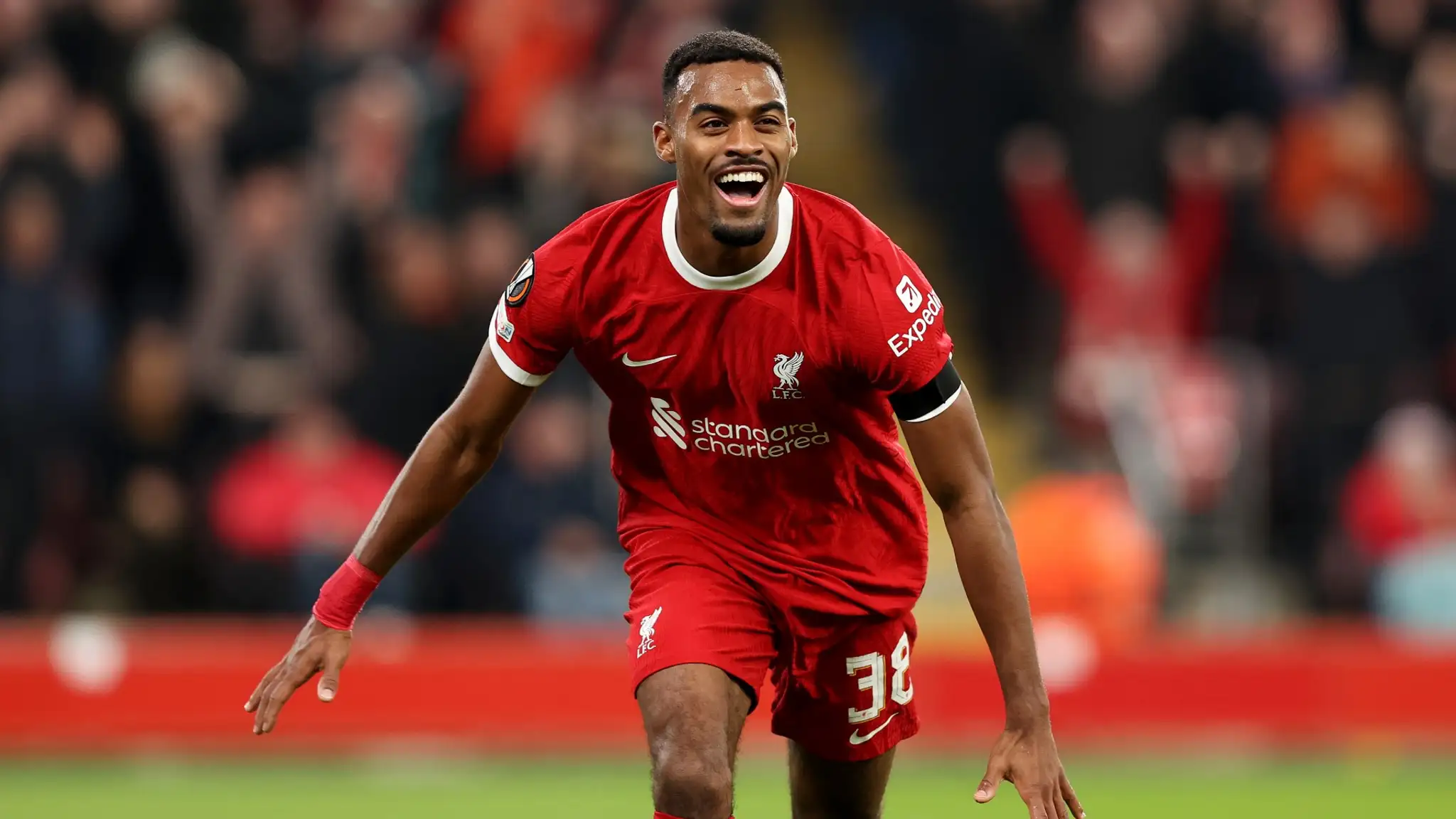 Touch of Orange in Liverpool Squad
Lijnders couldn't hide his delight at having another Dutchman in the squad, jokingly thanking the scouting department for making the team "a bit more orange". Gravenberch's recent start in the 3-0 victory over Nottingham Forest and his potential inclusion in the upcoming Bournemouth game signifies his growing importance in the team dynamics.
In conclusion, Gravenberch's early days at Anfield hint at the emergence of a 'special player', as put by Lijnders. Liverpool's knack for nurturing talent and Gravenberch's evident prowess may just be the beginning of a thrilling chapter at Anfield.