The Fresh Midfield Dynamo's Candid Revelation
In the heart of Liverpool's midfield, a new dynamo has emerged, casting a vibrant shadow on the pitch with his unrelenting drive and technical finesse. Dominik Szoboszlai, the 23-year-old Hungarian maestro, has not only captivated the Anfield faithful with his performances but also stirred the pot with his candid observations about the squad's mentality.
Credit to Mark Soos, whose conversation with Szoboszlai shed light on an intriguing mindset within the ranks of Liverpool. The midfielder's transition from RB Leipzig to the Premier League has been seamless, and his impact undeniable. Yet, it's his forthrightness off the pitch that's as compelling as his flair on it.
"Everyone wants to get into the starting XI, that's normal and that's how it should be the goal in every team," Szoboszlai remarked. But it was his next admission that raised eyebrows: "Who is satisfied with sitting on the bench? I'm going to be honest, there are a few. Actually, before I came here, there were some here [Liverpool] as well. I won't name names, but I heard about it."

A Stir in the Squad's Ambition
Szoboszlai's words, as reported by Soos, echo the sentiments of a competitor born to strive, not to settle. His refusal to name those content with lesser roles speaks volumes of his professionalism, yet the message is clear: complacency has no place in his vision of football.
Speculation abounds that his comments may have been a veiled reference to players like Naby Keita and Alex Oxlade-Chamberlain, whose Anfield journeys were marred by injuries and limited appearances. Last season's statistics are telling—13 appearances each, many as substitutes, a stark contrast to Szoboszlai's robust start to the current campaign.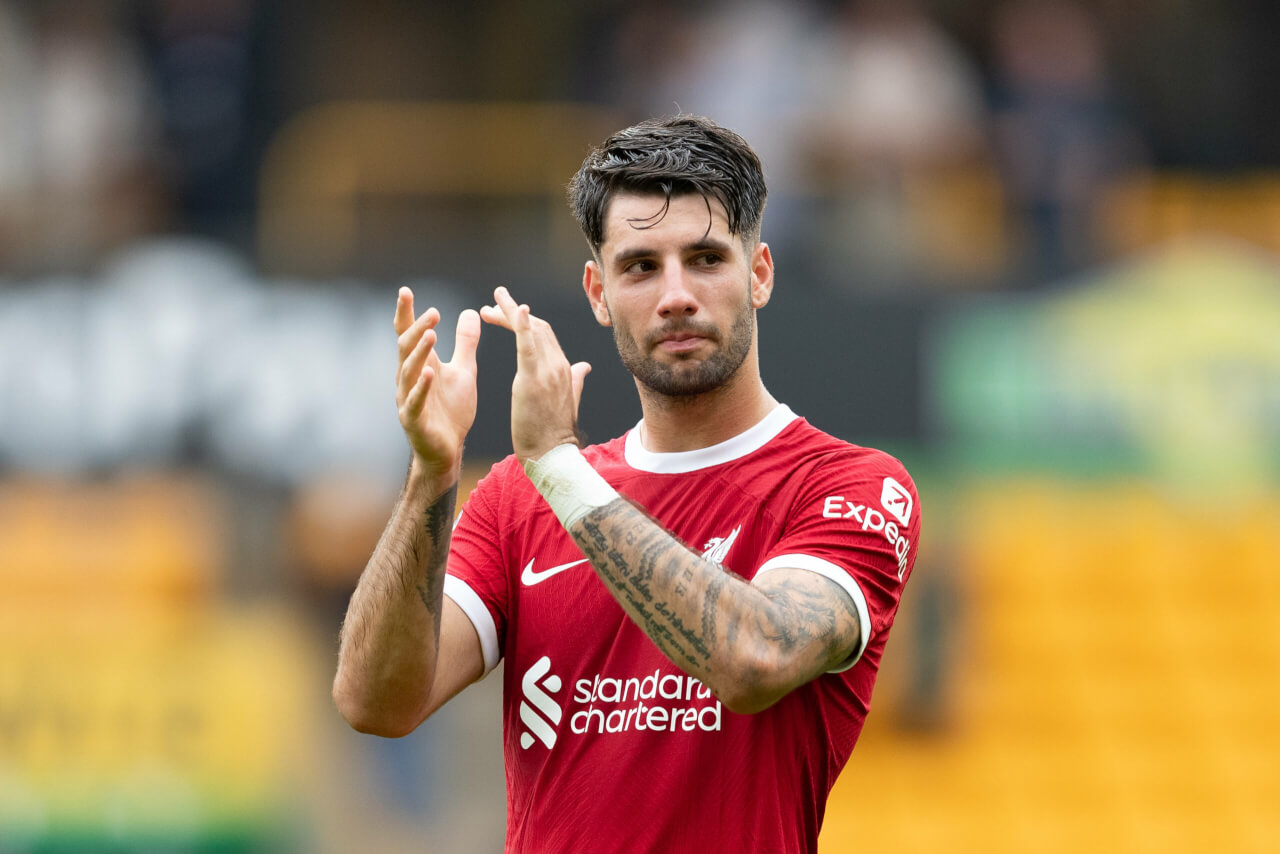 The Impact of Szoboszlai's Ethos
Szoboszlai's ethos is a breath of fresh air in a sport where the lustre of stardom often overshadows the grind behind the glory. His two goals and two assists are mere footnotes in the narrative of a player whose hunger for success is palpable.
While some may perceive his comments as bordering on disrespect, they underscore a deeper narrative of ambition and desire. Szoboszlai's drive is the embodiment of Liverpool's storied ethos—never to walk alone, always to strive for greatness.
Több álom is teljesült azon a bizonyos októberi hétvégén nem is olyan régen, ez itt közülük az egyik. Ráparáztunk, nagyon izgultunk, zavarban is voltunk, de végül sokkal többet kaptunk, mint egy interjú. 😊

🟥 YOUTUBE: https://t.co/HsKhBG8ReT pic.twitter.com/ix9kzjK2D3

— Premier Leak 🎙 (@premierleak) November 2, 2023
The Future Beckons
As Szoboszlai continues to weave his magic on the field, his words off it serve as a rallying cry for a team in pursuit of glory. His determination to feature in every game is not just for personal accolades but for the collective triumph of a club with a rich history and a fervent fanbase.
Liverpool's season hinges on the contributions of players like Szoboszlai, players who are not just content with being part of the story but are determined to write their own chapters of Anfield lore.