The Rise of Darwin Nunez at Liverpool
In the dynamic world of Premier League football, Liverpool's Darwin Nunez has emerged as a standout performer this season, with his trajectory taking a sharp upward turn. The Uruguayan's initial struggles to find his footing after a high-profile transfer from Benfica are now a distant memory, thanks to his recent exploits, including a stunning decider in the Carabao Cup.
The Mac Allister Effect
Nunez's resurgence isn't a tale of solitary struggle; it's a narrative enriched by the presence of Alexis Mac Allister, a summer acquisition whose influence extends beyond the pitch. The Argentine's role in Nunez's adaptation has been pivotal, providing linguistic bridges and nuanced understanding, often stepping in where manager Jurgen Klopp's instructions leave a void, "acting as a translator and teacher, or filling in the gaps to Nunez where Klopp forgets to tell him."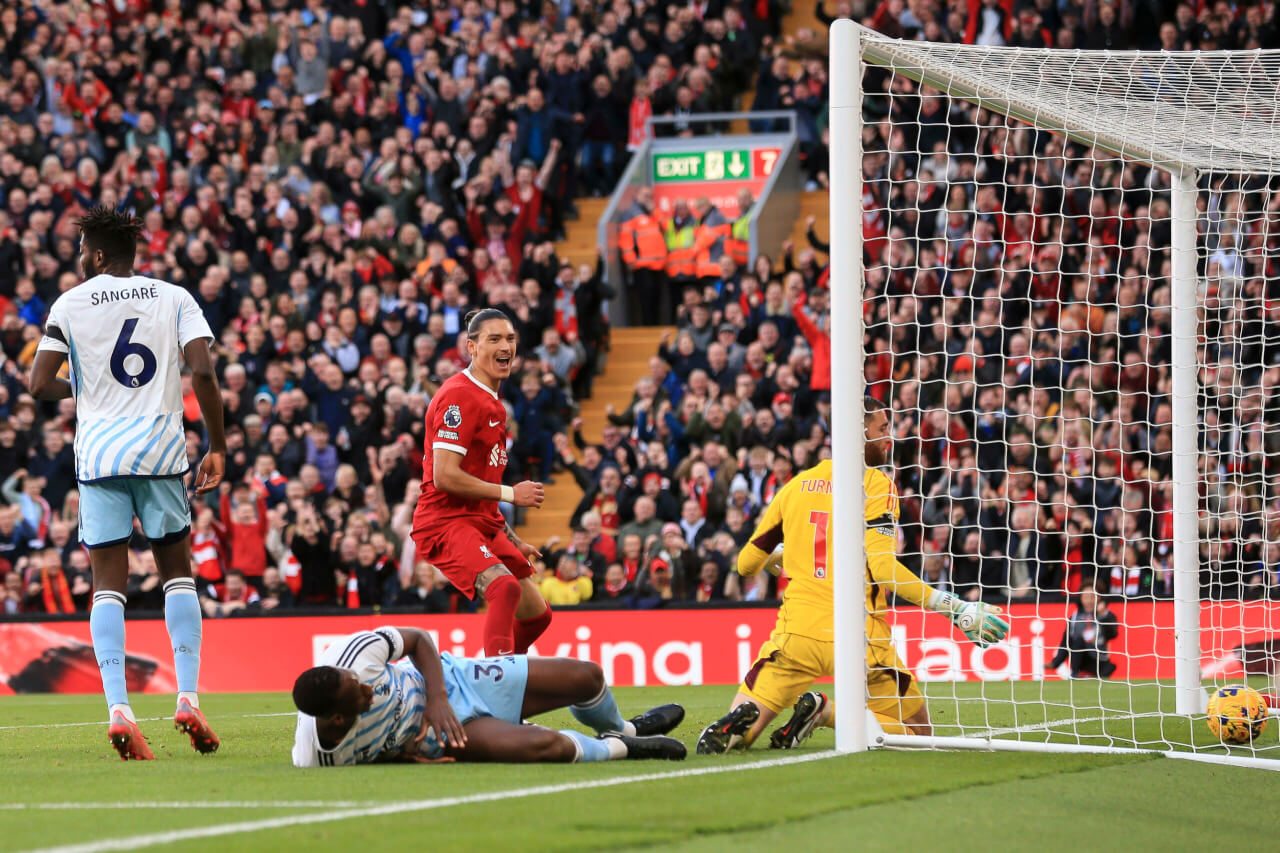 A Partnership Flourishing on Merseyside
The camaraderie between Mac Allister and Nunez has been a boon for Liverpool, with their shared language fostering a quick rapport. Mac Allister's proficiency in English has made him an invaluable asset, not just to Nunez but to the entire team dynamic. This partnership was on full display during a 3-1 triumph over West Ham, where Mac Allister's deft assist was converted by Nunez with his characteristic flair.
The Linguistic Leap
Nunez's progress in mastering the English language, particularly the distinctive Scouse accent, has been remarkable. While not yet fluent, his improved comprehension has undoubtedly enhanced his integration within the squad and his on-field synchronicity with teammates like Curtis Jones.
The Unseen Role of a Translator
Mac Allister's willingness to embrace the role of Klopp's 'son', as his teammates teasingly describe, underscores his commitment to the team. His dual role as a player and an impromptu translator has not only endeared him to the squad but has also been instrumental in Nunez's flourishing in the iconic red jersey.