Luton Town vs Liverpool: Reds' Expectations Checked at Kenilworth Road
Man of the Match: Luis Díaz
In a match filled with anticipation, Luton Town and Liverpool clashed in a gripping encounter. Despite expectations of a dominant Liverpool win, the game ended in a 1-1 draw, largely due to Luton's resolute defense and the exceptional performance of their goalkeeper.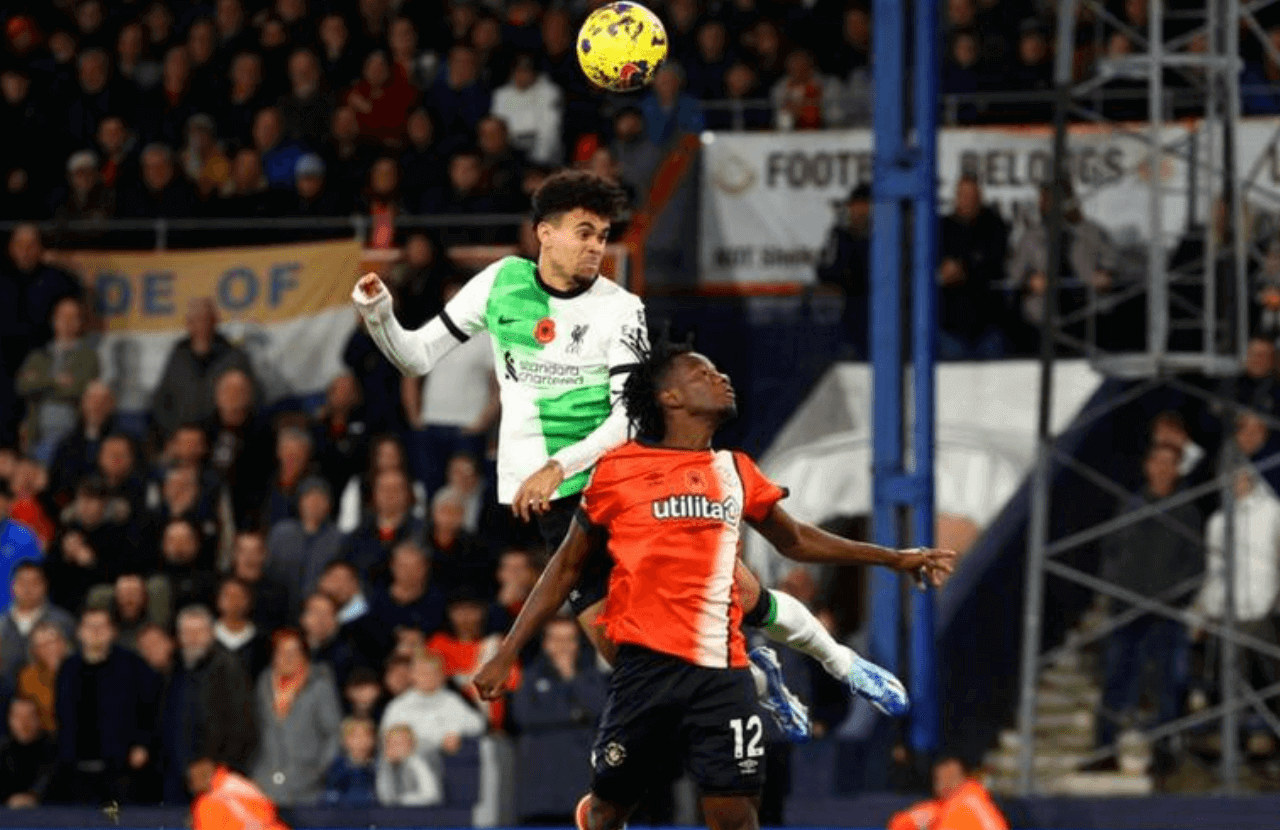 Luis Díaz: The Game's Standout Player
Luis Díaz, amidst personal challenges, emerged as my Man of the Match. Overcoming adversity, he joined his teammates at Kenilworth Road in a critical moment. With Liverpool trailing, Díaz's late header off Harvey Elliott's cross in the 95th minute salvaged a point for his team.

The match's intensity heightened as Liverpool sought to overturn Luton's lead. Díaz's goal was a pivotal moment, demonstrating resilience and determination in the face of personal and professional obstacles.
Looking Ahead: Liverpool's Upcoming Challenges
The team now focuses on upcoming fixtures, including a crucial away game against Toulouse and a home match against Brentford. These games offer Liverpool the chance to regain momentum and realign their season goals.
Luis Díaz's performance against Luton Town was more than just about football; it was a testament to his courage in the face of daunting real-life challenges. His ability to deliver under pressure was a beacon of hope for his team.
Original Prediction: Luton 1 – 4 Liverpool
By Steven Smith for Anfield Index