Premier League Condemns Luton Town Fans' Chants
In a recent Premier League fixture that saw Luton Town host Liverpool, the spirit of football was marred by a section of the crowd engaging in what has been described as 'tragedy chanting'. The Premier League has expressed its dismay at these events, which have cast a shadow over the otherwise thrilling encounter at Kenilworth Road.
Match Overshadowed by Unacceptable Chants
The match itself was a spectacle, with Liverpool's Luis Diaz coming off the bench to score a crucial equaliser, neutralising Tahith Chong's earlier goal for Luton. Yet, the actions of some Luton fans took precedence, with their chants drawing widespread condemnation from the football community, including a pointed critique from a prominent former Liverpool player during a live broadcast.
Luton Town's Response to the Incident
Luton Town expressed their disappointment in a statement, highlighting their disapproval of the behaviour that tainted the match's atmosphere. The club also suggested a lack of awareness among some fans regarding the historical sensitivity of their chants, which alluded to the tragic events of the 1989 Hillsborough disaster.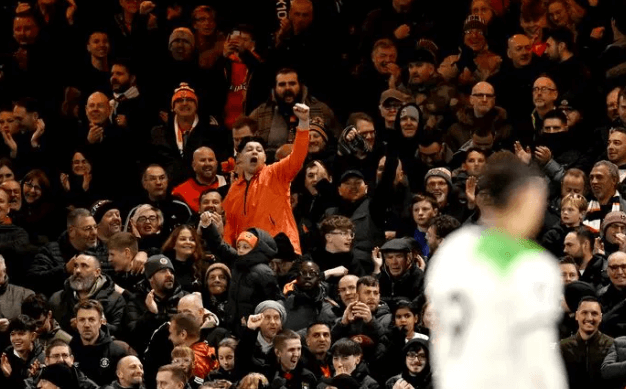 Premier League's Firm Stance on Fan Behaviour
The Premier League's subsequent statement was unequivocal in its denunciation of the chants. It underscored the league's zero-tolerance policy, mentioning the introduction of stringent measures at the season's start. These include stadium bans and the potential for criminal proceedings against those engaging in such offensive behaviour.
The league has taken similar actions this season for abuses occurring both within the stadium's confines and online. They emphasised the emotional toll these actions take on the victims' families and the wider football community. To combat this, the Premier League has announced the launch of educational resources aimed at helping young fans understand the consequences of negative behaviour.
The Painful Echoes of Tragedy
The statement also included poignant words from Margaret Aspinall, a Liverpool supporter and former Chair of the Hillsborough Family Support Group, who lost her son in the Hillsborough disaster. She implored fans to report any such chants and highlighted the deep pain such actions cause, equating them to the agony of loss.
In Summary
The Premier League's stance is clear: football is a source of global joy, and there is no place for behaviour that causes pain and distress. The league, along with clubs and other football bodies, remains committed to eradicating this issue and ensuring that the focus remains on the beautiful game itself.