Liverpool's Midfield Transformation: A New Era at Anfield
Liverpool's summer transfer window was a whirlwind of activity, signalling a new era for the Reds' midfield. The departure of stalwarts Jordan Henderson and Fabinho paved the way for a fresh-faced quartet to step into the limelight, spearheading what has been dubbed 'Liverpool 2.0'. Among the arrivals, Dominik Szoboszlai, the Hungarian prodigy snapped up from RB Leipzig for a cool £60m, has been the cynosure of all eyes at Anfield.
Szoboszlai: Liverpool's New Midfield Ace
Szoboszlai's integration into the Liverpool setup has been seamless, with his knack for incisive passes and his flair for long-range efforts quickly endearing him to the Anfield faithful. Harvey Elliott, his teammate, lauded the young Hungarian's impact, saying, "He's obviously world class and still so young as well." Elliott's admiration for the new signings is palpable, as he acknowledges the positive shift they've brought to the team dynamics.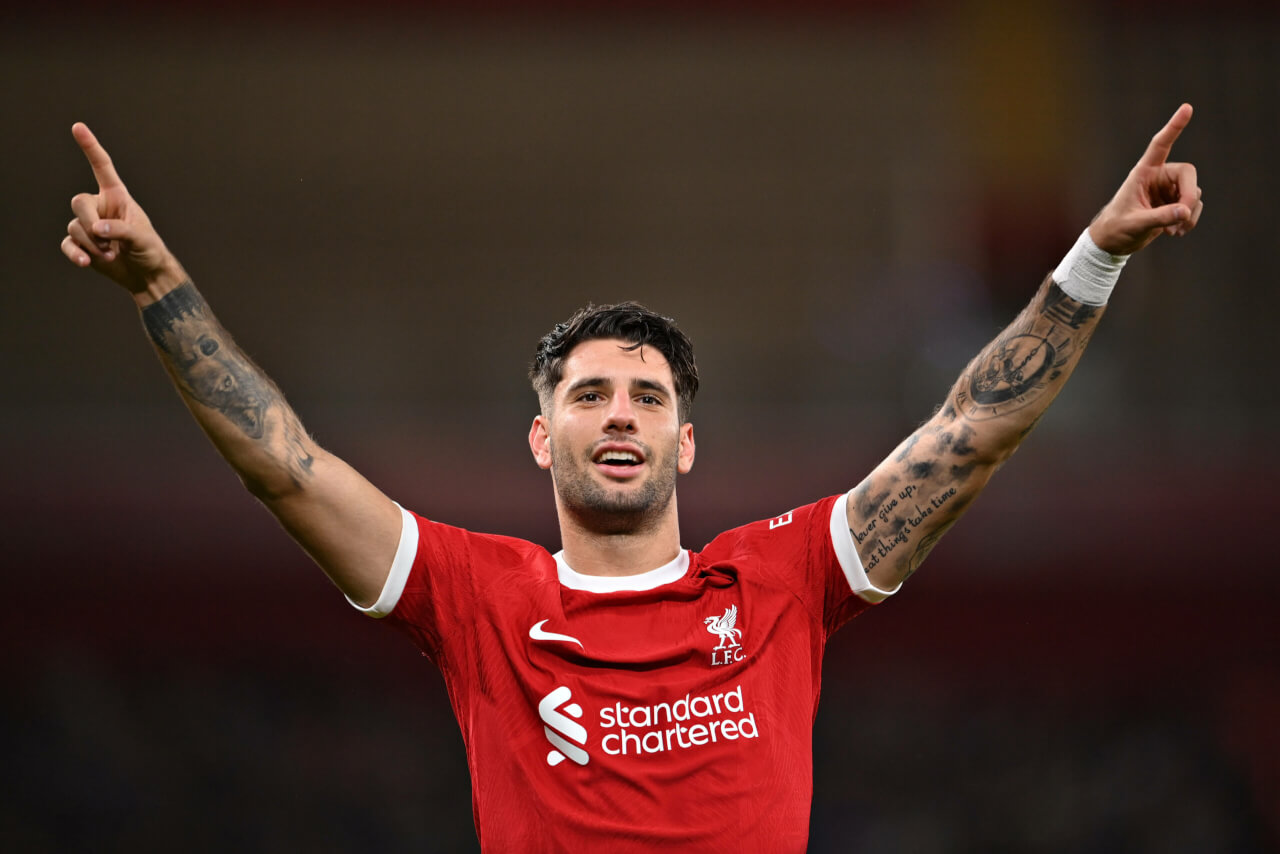 Harvey Elliott: Adapting and Thriving in a New Role
Elliott himself has adapted to a new role within the team. Following a significant ankle injury that put a pause on his burgeoning campaign, he has bounced back with versatility, contributing significantly in his appearances. Elliott's perspective is one of readiness and impact, ensuring that whenever he steps onto the pitch, he's primed to make a difference.

Competition Breeds Excellence for the Reds
The increased competition for places has not dampened Elliott's spirits. Instead, he sees it as a challenge set by manager Jurgen Klopp to elevate his game. This was evident when Elliott, coming on as a substitute, provided a crucial assist in the dying minutes against Luton Town, showcasing his ability to influence the game from the bench.
Elliott's Growth Mindset: Learning and Leading
Elliott's journey to mastering a new midfield role has been underpinned by Klopp's confidence in him. His self-reflection and relentless pursuit of improvement are traits that have been instilled in him from a young age, particularly by his father. Elliott's narrative is one of personal responsibility and constant growth, both on and off the pitch.
As Liverpool forges ahead, Elliott's eyes are set on success across all competitions, with the Europa League, Carabao Cup, FA Cup, and the Premier League in their sights. The energy within the team is one of unbridled ambition, a testament to the transformative 'Liverpool 2.0'.