Liverpool's Transfer Window: A Calculated Approach
In the ever-dynamic realm of football transfers, the constant whirl of rumours is as inevitable as the changing seasons. Yet, Liverpool FC appears to be charting a course that defies the usual frenetic pace. David Lynch of This Is Anfield has recently illuminated the Reds' transfer tactics, particularly in relation to Fluminense's standout midfielder, Andre Trindade.
Anfield's Midfield Strategy: Setting the Record Straight
Lynch's detailed reporting provides clarity on Liverpool's current position, emphasising,
"This Is Anfield understands that they do not intend to join any prospective mid-season race for Andre, who is thought to also be admired by Fulham and Arsenal. Liverpool explored the possibility of a move for the 22-year-old as part of the midfield rebuild overseen by Jurgen Klopp and Jorg Schmadtke over the summer. But they were given no encouragement that a deal could be struck at that point, with Fluminense determined to keep Andre for the remainder of their Copa Libertadores run."
This statement is the cornerstone of the narrative, highlighting Liverpool's respect for Fluminense's decision to keep their star asset for their successful Copa Libertadores journey.

‼️ Dave Hendrick: "#Andre is London bound in January, not joining #LFC." 🇧🇷https://t.co/Co07eA7wg7

— AnfieldIndex (@AnfieldIndex) November 6, 2023
Andre's Impact and Liverpool's Tactical Pivot
The Brazilian outfit's steadfastness in holding onto Andre has paid dividends, with his significant contribution to their first-ever continental success. This saga is a quintessential example of a club's investment in a player paying off, adding a rich layer to the ongoing transfer narrative.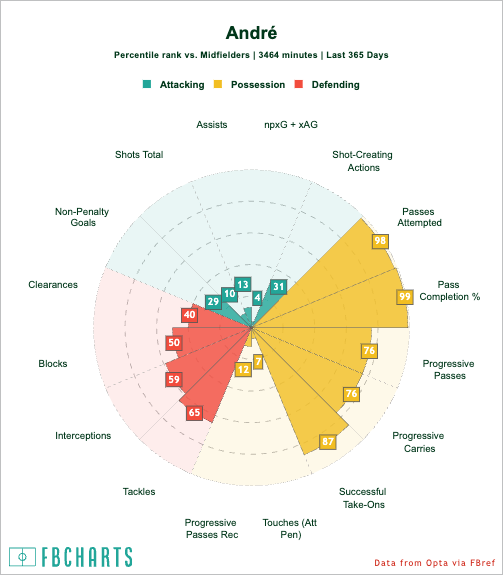 For Liverpool, the summer's rebuffed approach necessitated a shift in focus, leading to the signings of Wataru Endo and Ryan Gravenberch. These acquisitions reflect a strategic flexibility and an ability to adapt, qualities that have become synonymous with Klopp's regime at Anfield.
Transfer Rumours: Separating Fact from Fiction
The persistent rumours linking Liverpool with a renewed interest in Andre seem to be a concoction of optimism and speculation, with sources from Anfield reportedly baffled by such claims. This confusion underscores the club's straightforward approach to communication and its decision-making process, which is as methodical as their tactical play.