Luis Diaz's Father Recounts Emotional First Conversation Post-Release
Luis Manuel Diaz Jimenez, the father of Liverpool footballer Luis Diaz, has recently shared details of his first interaction with his son following a distressing kidnapping incident in Colombia. He was held captive for 12 days by the ELN guerrillas, a group known for such terror activities in the region.
The Dreadful Day of Kidnapping
On October 28, a regular day turned into a nightmare for the Diaz family when Luis Manuel, along with his wife, was abducted at gunpoint. The incident occurred amid an armed attack, triggering a widespread search operation for their rescue. The National Liberation Army, Colombia's infamous rebel group, was immediately identified as the perpetrator behind this heinous act. Adding to the family's distress, Diaz's mother, Cilenis Marulanda, was left isolated in a car during the abduction.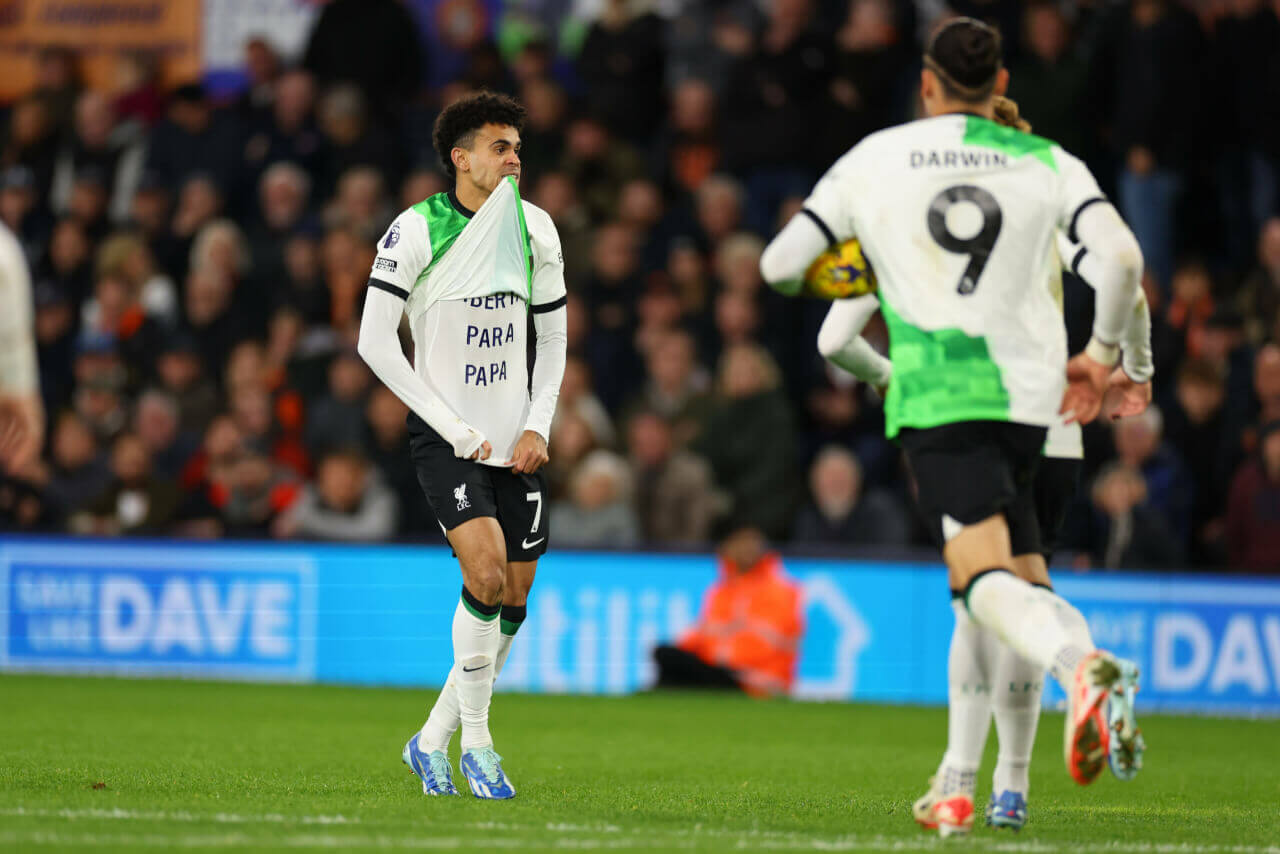 A Cross-Border Crisis
The situation grew more complex when authorities speculated that Luis Manuel might have been smuggled across the Colombia-Venezuela border. This would place him beyond the reach of Colombian police forces, adding layers of difficulty to the rescue mission. In a desperate bid to gather crucial information, a substantial reward of approximately £40,000 was announced.

The Joyful Resolution
Miraculously, Luis Manuel was found and liberated from his captors. Recounting his ordeal, he revealed his immediate desire to contact his son, who was at the time engaged in a match for Liverpool against Toulouse in France. Their conversation was a poignant moment, with Luis Diaz encouraging his father to remain strong and resilient, emphasising that this ordeal was not the end and that strength was key to recovery. Diaz replied: "keep going because things don't end here and to have a lot of strength to recover from everything that has happened"
Luis Diaz: Strength in Adversity
This incident not only highlights the personal struggles faced by the family of Luis Diaz but also underscores the resilience and fortitude of Diaz himself. His response to his father's traumatic experience, urging him to find strength and continue moving forward, speaks volumes about his character both on and off the football field.