Liverpool's Strategic Move for Andre Trindade: More Than Meets the Eye
In the ever-evolving saga of Liverpool's pursuit of Fluminense's standout midfielder Andre Trindade, new revelations suggest that the Reds haven't yet bowed out of the race. Despite Manchester United's apparent move to secure Andre as a replacement for the injured Casemiro, Liverpool's interest, as per insights from Brazilian journalist Emmanuel Luiz, remains firmly in place.
Emmanuel Luiz clarifies the situation, stating, "Not true at all. That's the way Liverpool negotiate. They're still in the race but Fluminense is losing their patience. André will play for one of the big six, which is what the player wants. Right now it only depends on the clubs."
This ongoing interest from Liverpool could be part of a broader strategic approach, as they continue to weigh their options in the transfer market.

Andre's Admiration for Klopp and Liverpool's Tactical Approach
Amidst the transfer buzz, Andre's admiration for Jurgen Klopp has not gone unnoticed. "I follow the outside games a little bit and I know that their [Liverpool's] work is exceptional."
Andre, however, remains committed to his current team, emphasising, "I don't like to project too much into the future. I've been at Fluminense for 10 years, I have a contract and I'm very happy here." This loyalty to Fluminense and a desire to cherish his current achievements reflect his grounded approach amid transfer speculations.
Alternative Targets: Liverpool's Backup Plan
With the uncertainty surrounding Andre's move, Liverpool has reportedly set sights on other potential targets like Federico Redondo and Gabriel Moscardo. However, as Emmanuel Luiz notes, "Too early to know. Liverpool is really quiet." This discreet approach from Liverpool might be a calculated move to keep their true intentions under wraps.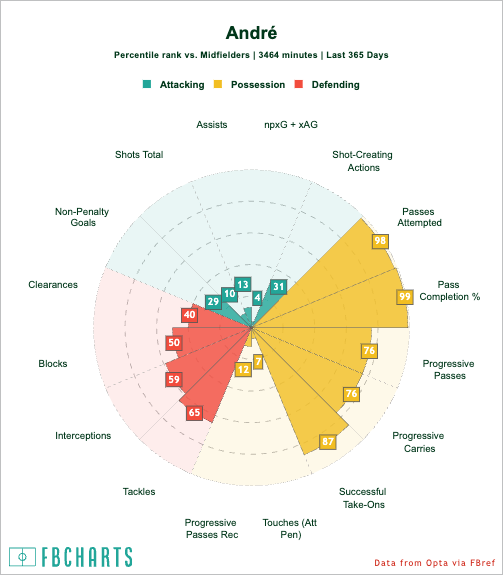 The Implications of Andre's Potential Move
If Andre does make the switch to Anfield, it would bolster Liverpool's midfield, adding a dynamic element to their play. His proven track record and ability to adapt could be instrumental in Liverpool's future campaigns. Moreover, his respect for Klopp's coaching style suggests a seamless integration into Liverpool's system.
However, the competition from other Premier League clubs, including Fulham and Arsenal, and the new interest from Manchester United, adds a layer of complexity to this transfer saga. Liverpool's negotiation tactics, playing a waiting game, might be a double-edged sword, risking losing out on Andre to more aggressive bidders.
Conclusion: A Waiting Game with High Stakes
In summary, Liverpool's continued interest in Andre Trindade, amidst rival pursuits and their tactical approach in negotiations, demonstrates the high stakes involved in this transfer. Andre's admiration for Klopp, combined with his current contentment at Fluminense, adds layers to this intricate transfer narrative. As the January transfer window approaches, all eyes will be on Liverpool's next move in this high-profile pursuit.