Liverpool's Tsimikas Eyes First Team Role Following Robertson Injury
Liverpool's left-back Kostas Tsimikas has expressed his readiness to embrace a more pivotal role in the team, in light of Andy Robertson's recent long-term injury. Robertson, a stalwart in Jurgen Klopp's lineup for several seasons, faces an absence of at least three months due to a shoulder injury incurred while on international duty.
Tsimikas Steps Up Amidst Team Challenge
With the Scotland captain sidelined until the end of 2023, Tsimikas, hailing from Greece, is now poised to take centre stage. Having already made nine appearances across various competitions this season, Tsimikas views each match as a critical opportunity to prove his mettle.
Building On-Field Synergy
Tsimikas, reflecting on his teammate's unfortunate injury, acknowledged the deep bond and mutual reliance shared between himself and Robertson. "It's a partnership where we both contribute significantly. Though Andy's absence is a setback, I'm ready to shoulder the responsibility and maintain our team's momentum," he commented.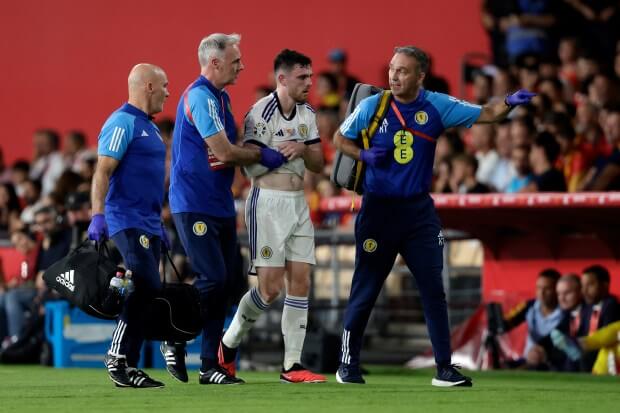 Focus on Personal and Team Development
The Greek international emphasised the importance of staying true to one's style of play. "Every game is a final for me. I'm committed to enhancing my performance, whether it's through assists or scoring goals. Ultimately, it's about being in peak form and contributing effectively to the team's success," Tsimikas stated.
Rhythm and Readiness: Key to Success
Tsimikas highlighted the critical role of maintaining a consistent rhythm in his game. "Regular match play is crucial for staying in top form. I've been working intensively in training sessions to keep up my fitness and agility, preparing myself for every challenge on the pitch," he explained.
In conclusion, Kostas Tsimikas's resolve and dedication to step up in the absence of Andy Robertson showcases not only his personal ambition but also his commitment to Liverpool's success. As he gears up for more regular appearances, his contributions could be pivotal in shaping the Reds' season.