Liverpool's Mount Rushmore in the Klopp Era
When you think about Liverpool's Mount Rushmore in the Jurgen Klopp era, there are four individuals whose faces would be carved into the Reds' hypothetical mountain.
Klopp himself is a clear standout, transforming the entire mindset of the football club as soon as he arrived in 2015 and winning countless trophies along the way.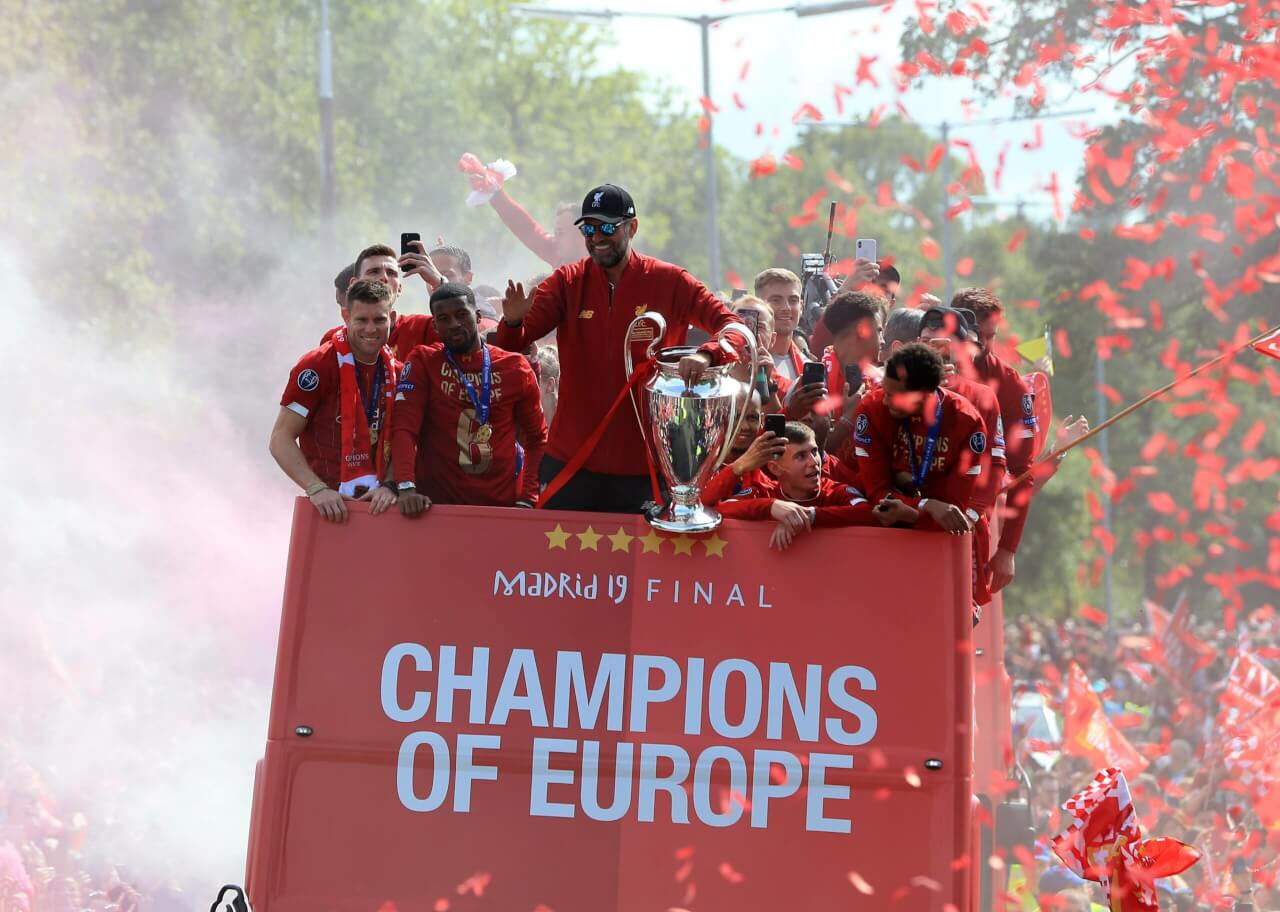 In goal, Alisson has been a sensational servant for five-and-a-bit years, becoming the best goalkeeper in the world and standing tall even when Liverpool are out of form.

Then there's Virgil van Dijk, who many of a certain age would claim is the greatest center-back they have ever seen, arguably having a bigger influence than anyone from the moment he strutted through the Anfield entrance doors.
Mo Salah: Legendary Forward
Last but far from least is Mo Salah, with the 31-year-old one of the biggest superstars to have ever donned a Reds shirt, and now firmly in the conversation for being one of the top-three players in the club's history, alongside Sir Kenny Dalglish and Steven Gerrard.
The likes of Sadio Mane and Roberto Firmino also deserve huge shoutouts as undisputed greats who have departed, and there are other Liverpool legends still in the current squad – namely Trent Alexander-Arnold and Andy Robertson – but Klopp, Alisson, Van Dijk, and Salah are the true icons of this generation.
Liverpool's Season Outlook
The Merseysiders have enjoyed an excellent start to the season, barring the odd hiccup, and when the relentless post-international break period gets underway, we will find out whether this is a team capable of going all the way in the Premier League.
Perhaps the main thing that stands out in 2023/24 to date, on top of the huge influence of Dominik Szoboszlai in midfield, is how much Liverpool's iconic on-pitch trio and their manager have excelled.
Klopp cut a flat figure at times last term, as injuries and an aging squad sapped the life out of him, but he looks refreshed this time around, building his 2.0 team and hopefully staying for many more years.
Legendary Trio's Impact
As for the three legendary Liverpool players, they have been among the four standout individuals in 2023/24, along with Szoboszlai.
Alisson has remained as immaculate as ever, enjoying the highest shot save percentage (78.7%) in the Premier League and continuing to bail out the Reds whenever they need him to. He is a truly colossal figure in his position, and while bias can always take over with football fans, he looks on another level to any 'keeper around at the moment.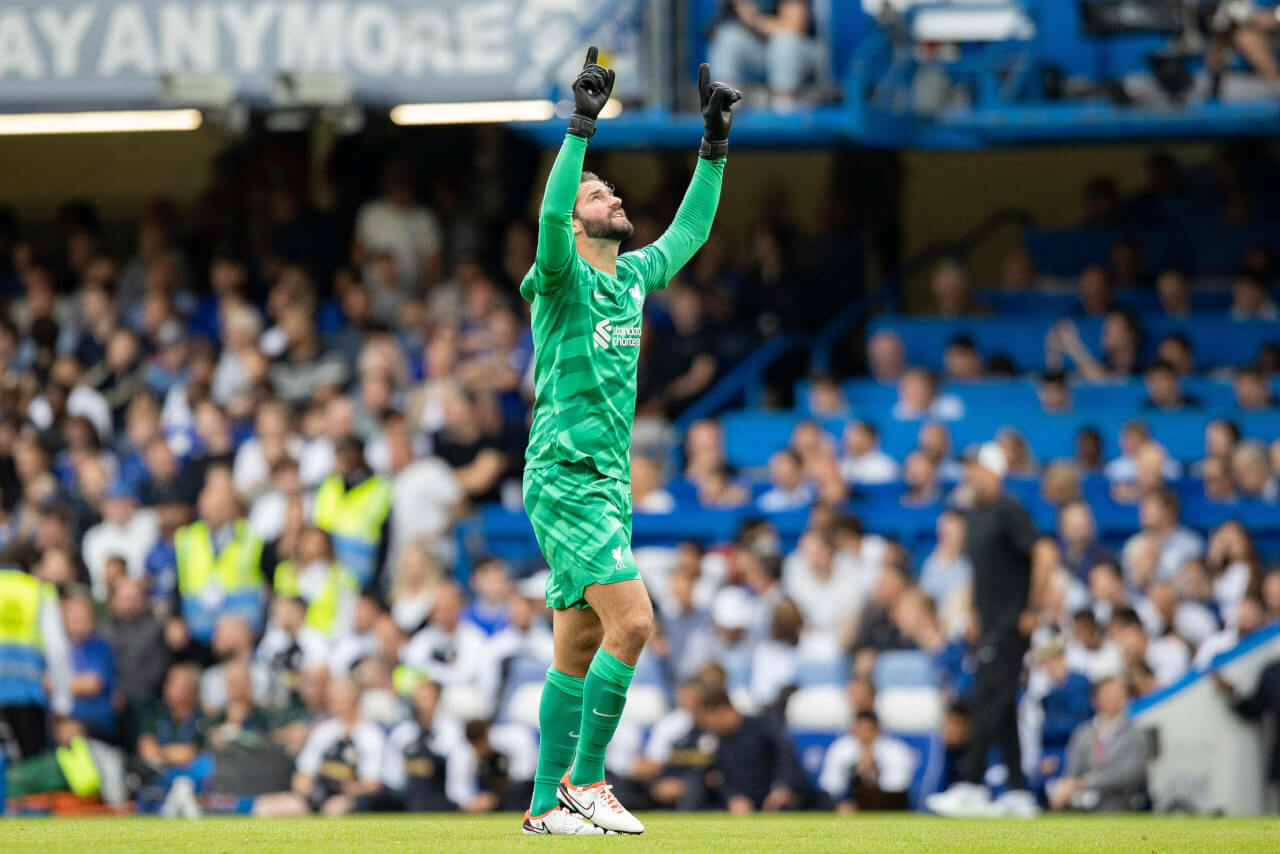 Van Dijk's Remarkable Comeback
Van Dijk, meanwhile, has recovered from a poor season by his unrivaled standards, looking buoyed by the captaincy and performing as majestic as ever. Hilariously, the Dutchman hasn't been dribbled past once in the league, which is a statistic that used to get into the heads of rival supporters and will even more so now, considering how fast some of them have been to write him off. If you simply imagined that the current version of Van Dijk is 26 years of age and hasn't suffered an ACL injury, the vast majority would still be calling him the planet's leading center-back. Which he is, of course.
Salah's Uncertain Future and Brilliance
Salah is the player whose Liverpool future most feels in doubt at the moment, with a huge bid from Saudi Arabia arriving in the summer and more set to come soon, but the Reds must be looking to keep him at all costs. While some of the Egyptian King's all-round performances have been hit-and-miss on occasions of late, he just keeps scoring and assisting at a scary rate, picking up 14 goal contributions in 12 Premier League matches this season. Only Erling Haaland has found the net more times in the competition, and if Liverpool are going to win the title next May, having Salah in peak form is essential.
Continued Excellence and Legacy
What Alisson, Van Dijk, and Salah are doing this season is remarkable, considering they are all now in their 30s, and their importance to Klopp remains as great as it always has been. Plenty of others are also doing their bit, whether it be Szoboszlai, Darwin Nunez, or Diogo Jota, among others, but they and their manager hold the key to what the Reds can achieve in the coming weeks. All three will surely walk into an all-time Liverpool XI by the time they hang up their boots.