Liverpool's Title Aspirations: Van Dijk Steers the Course
Liverpool's recent ascent in the Premier League table, marked by a commanding 3-0 victory over Brentford, signals an intriguing phase in their title chase. Spearheaded by the indomitable Virgil van Dijk, the Reds find themselves just a point shy of league leaders Manchester City. This positions them on the precipice of a thrilling title challenge, one that will test their mettle and resolve.
Youthful Vigour Meets Experienced Resolve
The Liverpool dressing room, resonating with the energy of youth and the experience of seasoned campaigners, paints a picture of a team in transition. With a bench peppered with young talents stepping up in the face of injuries and suspensions, Liverpool's depth and versatility come into sharp focus. Van Dijk, the team's talisman, emphasises the blend of youth and experience as a key factor in their quest for silverware. This mix, although untested, holds promise for a sustained challenge at the summit of English football.
Overcoming Adversity: A Testament to Liverpool's Strength
Liverpool's journey this season has been punctuated by challenges, including a string of injuries and a demanding fixture schedule. However, their resilience is evident in their Premier League record, having lost just once since their setback against City in April. Van Dijk's leadership and the team's collective response to adversity underscore their capability to navigate the high stakes of a title race. This resilience, coupled with their tactical prowess, makes Liverpool a formidable contender. Van Dijk continues:

"Obviously we needed to show a reaction and we wanted to show a reaction. Over two games you don't have a great feeling but it is small margins. We score one chance and it's totally different. The draw (against Luton), a very bad game in France and we had to deal with a lot of injuries (against Brentford) but I thought we did very well and put in a good performance."
"The injuries we have got over the last couple of days means using players who are not used to playing every three or four days. It was difficult for a lot of them so now some players will have time to recover and be ready for a very challenging next month. You couldn't ask for more, 3-0, clean sheet just before the break and end this period in a good way."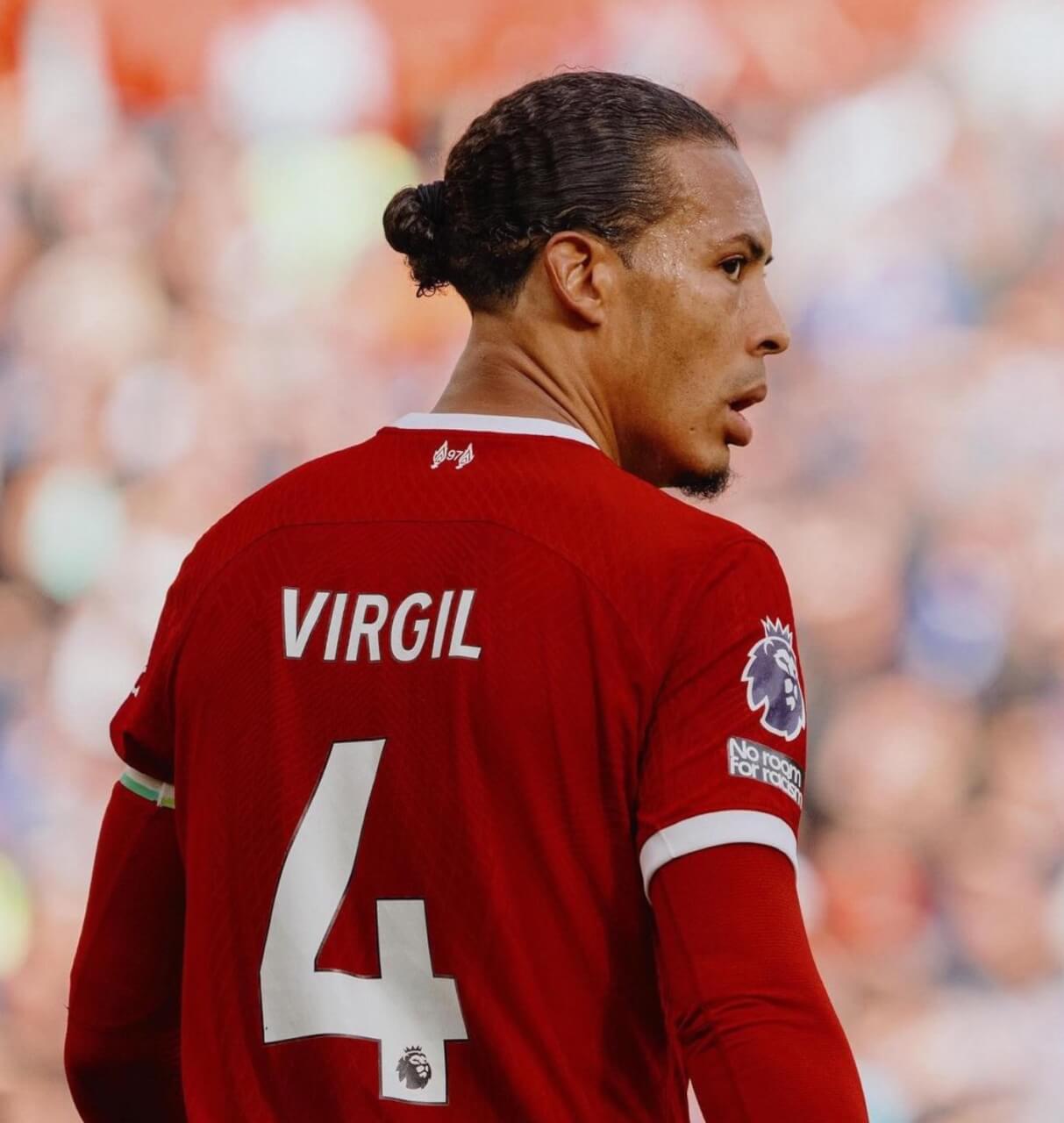 Defensive Solidity: The Foundation of Liverpool's Ambitions
The Reds' defensive record this season is a testament to their tactical discipline and Van Dijk's stewardship at the back. With one of the league's best defensive records, Liverpool's ability to keep clean sheets becomes a cornerstone of their title aspirations. The synergy between the defence and the attacking flair upfront creates a balanced and potent force, capable of overpowering opponents while remaining impenetrable at the back. Van Dijk adds:
"If we keep a clean sheet we have a big chance of winning games with the quality up front. For us as a back four and the goalie and number six, it is our big job. We have to make sure we don't concede. Sunday was a good day for it and we have to keep that going and keep things consistent."
Looking Ahead: The Etihad Confrontation
As the Premier League resumes post-international break, Liverpool's focus narrows on the looming clash against Manchester City. This encounter, beyond its immediate implications, serves as a litmus test for Liverpool's readiness to reclaim the title. With key players potentially returning from injury and the suspension of Mac Allister lifted, Klopp's side looks poised for this critical showdown. Van Dijk's anticipation of this fixture speaks volumes about the team's mindset, prepared to embrace the challenge and prove their title credentials.
Conclusion
Liverpool's ongoing Premier League campaign, steered by the exemplary Virgil van Dijk, embodies a team in harmony with its ambitions. Their blend of youthful exuberance and seasoned expertise, resilience in the face of adversity, and a robust defensive foundation set the stage for what promises to be a riveting title chase. As they prepare to face Manchester City, Liverpool's mettle will be thoroughly tested, a challenge they seem more than ready to embrace.