Emotional Reunion for Liverpool Star Luis Diaz with Father
Liverpool's beloved football star, Luis Diaz, has experienced an emotional reunion with his father, Luis Manuel Diaz, following a harrowing family incident. The 26-year-old winger, known for his dazzling skills on the pitch, flew to Colombia during the international break, demonstrating the strong family bonds that transcend his professional commitments.
Ordeal in Colombia: Luis Diaz's Parents' Kidnapping
The Diaz family recently faced a traumatic ordeal when Luis Manuel Diaz, aged 58, was kidnapped by members of Colombia's guerilla group, the National Liberation Army (ELN), along with his wife. This distressing incident sent shockwaves through the football community, highlighting the personal challenges faced by players off the field.

📸 ¡𝙀𝙡 𝙘𝙖𝙡𝙤𝙧 𝙙𝙚 𝙣𝙪𝙚𝙨𝙩𝙧𝙤𝙨 𝙖𝙗𝙧𝙖𝙯𝙤𝙨!

La familia de @LuisFDiaz19 se acercó a la concentración para llenarnos de fuerza, amor y sentimiento 💛💛💙❤️

¡Somos familia! #TodosSomosColombia🇨🇴 pic.twitter.com/YLqryUPlep

— Selección Colombia (@FCFSeleccionCol) November 14, 2023
While Diaz's mother was promptly rescued by the police, his father endured a grueling 12-day captivity. Luis Manuel Diaz described his experience as extremely challenging, marked by incessant horseback riding, tough terrain, and the persistent discomfort of rain and insects. He spoke of the mental and physical strain he faced, including nearly 12 days without peaceful sleep.
"It was a lot of horseback riding, really hard, a lot of mountains, a lot of rain, too many insects," he said.
"I couldn't sleep peacefully, it was very difficult, almost 12 days without sleep."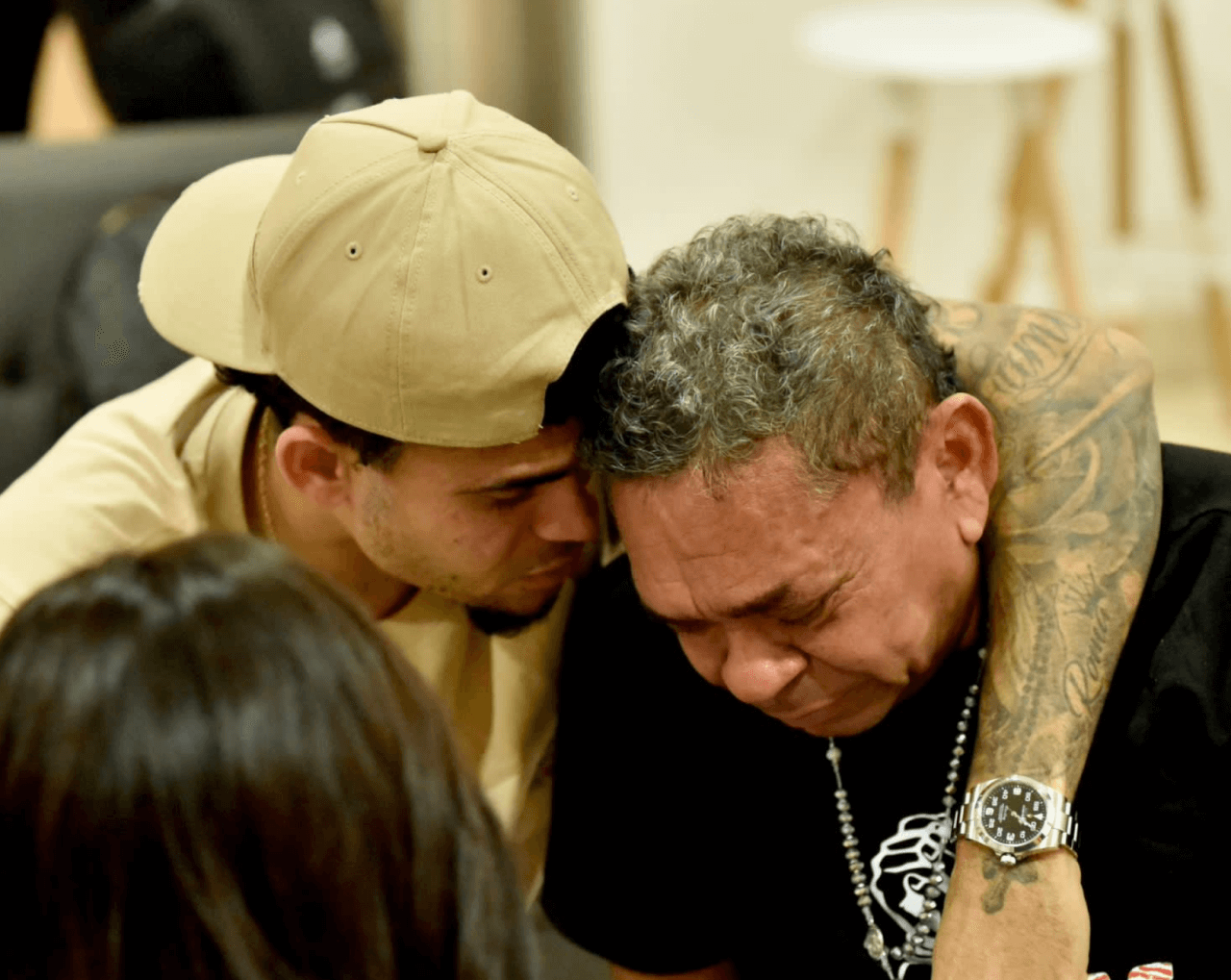 Family Above All: Diaz's Return to Colombia
Luis Diaz, in a show of familial solidarity, traveled to Bogota to be with his parents immediately after landing in Colombia. The reunion, filled with raw emotions, was a testament to the family's resilience and unity in the face of adversity. Diaz then proceeded to join the Colombian national team in Barranquilla, ready to represent his country with renewed vigor.
The Colombian national team's social media post captured the poignancy of the moment, sharing Diaz's heartfelt reunion with his father and family. The post underlined the unity and love that binds the Diaz family and the Colombian community, echoing the sentiment, "We are more united than ever! We are all Colombians."
Upcoming Challenges: World Cup Qualifiers Ahead
In the midst of this personal upheaval, Diaz remains focused on his professional responsibilities. Brazil is set to travel to Colombia for a World Cup qualifier, followed by Colombia's journey to Paraguay. These matches are crucial for Colombia's World Cup ambitions, and Diaz's participation will be pivotal.