Liverpool's Squad on International Duty: An In-Depth Look
Liverpool's start to the Premier League season pauses as the international break takes center stage, with several key players joining their national teams. This period offers a unique opportunity to observe Liverpool's global influence through individual player performances.
Reds Players on National Duty
As per official reports, 21 Liverpool players are embarking on international assignments. The club's fans and management alike will be keenly watching, hoping that the players avoid injuries, a concern highlighted by recent issues with Andy Robertson and Ben Doak.
Alisson Becker's Time to Shine for Brazil
Goalkeeper Alisson Becker is expected to start for Brazil against Colombia and Argentina in the World Cup qualifiers. With Ederson out, Alisson has a prime opportunity to reaffirm his status as a top international goalkeeper.

Luis Diaz: Colombia's Attacking Force
Diaz is set to bring his flair to the Colombian squad, facing Brazil and then heading to Paraguay. His agility and creativity on the left wing will be crucial for Colombia's success.
Darwin Nunez: Uruguay's Rising Star
Nunez, known for his explosive style, joins forces with Luis Suarez for Uruguay. They face Argentina and Bolivia, where Nunez's performance could be a game-changer.
Diogo Jota: Portugal's Lethal Weapon
In Euro 2024 qualifying action, Jota is set to face Liechtenstein and Iceland. His sharp attacking skills will be vital for Portugal's campaign.
Mohamed Salah: Egypt's Hope for AFCON 2024
Salah's participation in Egypt's camp is pivotal as they gear up for AFCON 2024. The Egyptian star's quest for continental glory adds an extra layer of determination to his play.
Wataru Endo: Leading Japan with Poise
As Japan's captain, Endo's role in their World Cup qualifiers against Myanmar and Syria is crucial. His leadership and midfield control will be key to Japan's success.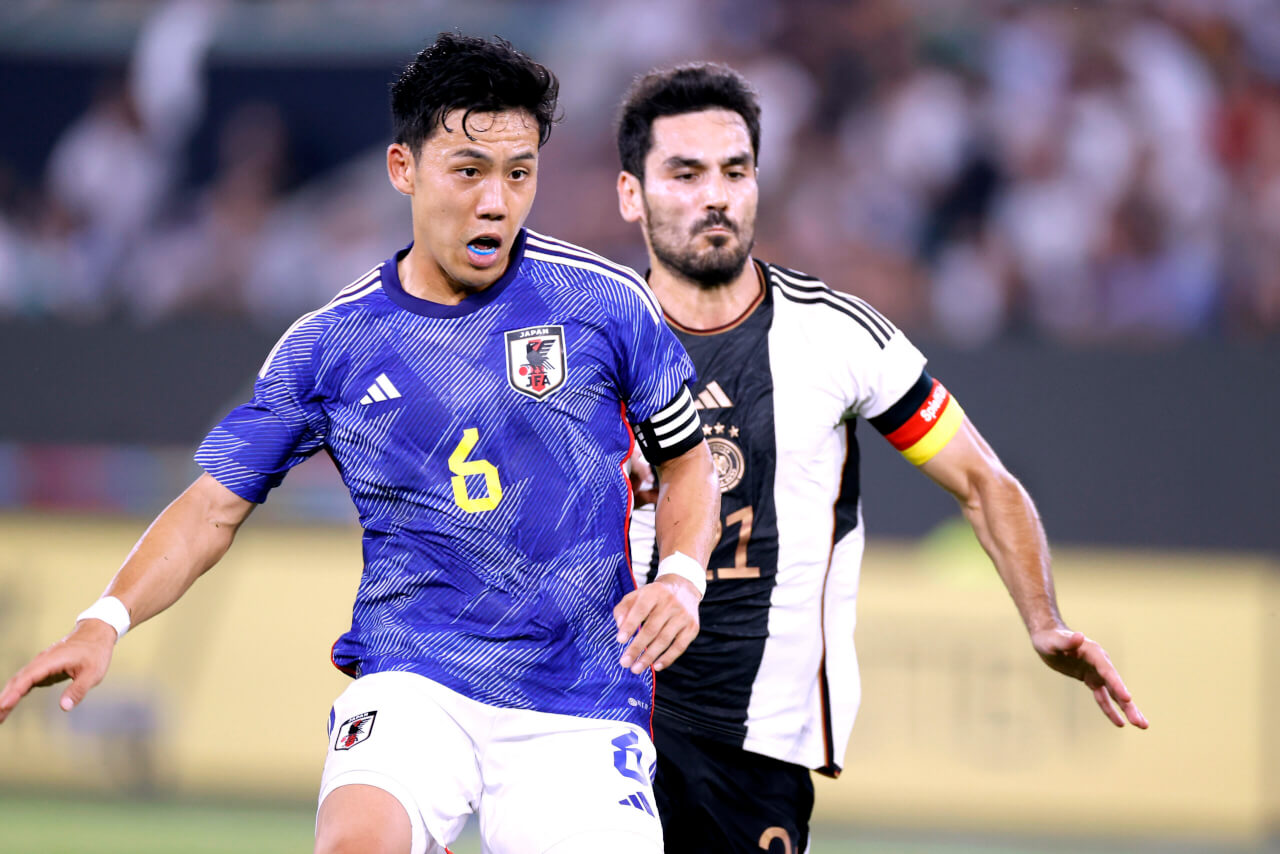 Dominik Szoboszlai: Hungary's Guiding Force
Szoboszlai, captaining Hungary, will lead his team in Euro 2024 qualifiers against Bulgaria and Montenegro. His performance could secure Hungary's spot in Euro 2024.
The Impact on Liverpool's Upcoming Campaign
As these players represent their countries, their experiences and form will significantly impact Liverpool's upcoming fixtures, especially the crucial match against Manchester City. The return of these international stars will be eagerly awaited by Jurgen Klopp and the Liverpool fanbase, as they bring back enriched experiences and hopefully, a clean bill of health.