Tony Evans' Weekly Anfield Index Column
Ah, the Anfield atmosphere. There's always someone complaining about it. 
Locals don't sing. Daytrippers don't know the songs. Everyone's always pointing the finger at each other. 
In the aftermath of the Brentford game, I stumbled upon the usual sort of argument on social media. I should stop looking.

The relatively straightforward victory against opponents who no-one really cares about was never going to whip the crowd into a frenzy. It was a 2pm kick-off on a Sunday, too. OK, it's not as bad as 12.30 on a Saturday but it's still a crap time for a game of football.  
Some people appear to think the ground should be on the top note for every game. That's never going to happen. One of the great things about our fan culture – the best thing, actually – is that it's organic. No one has forced it. We have developed this way because, well, it's the way we developed.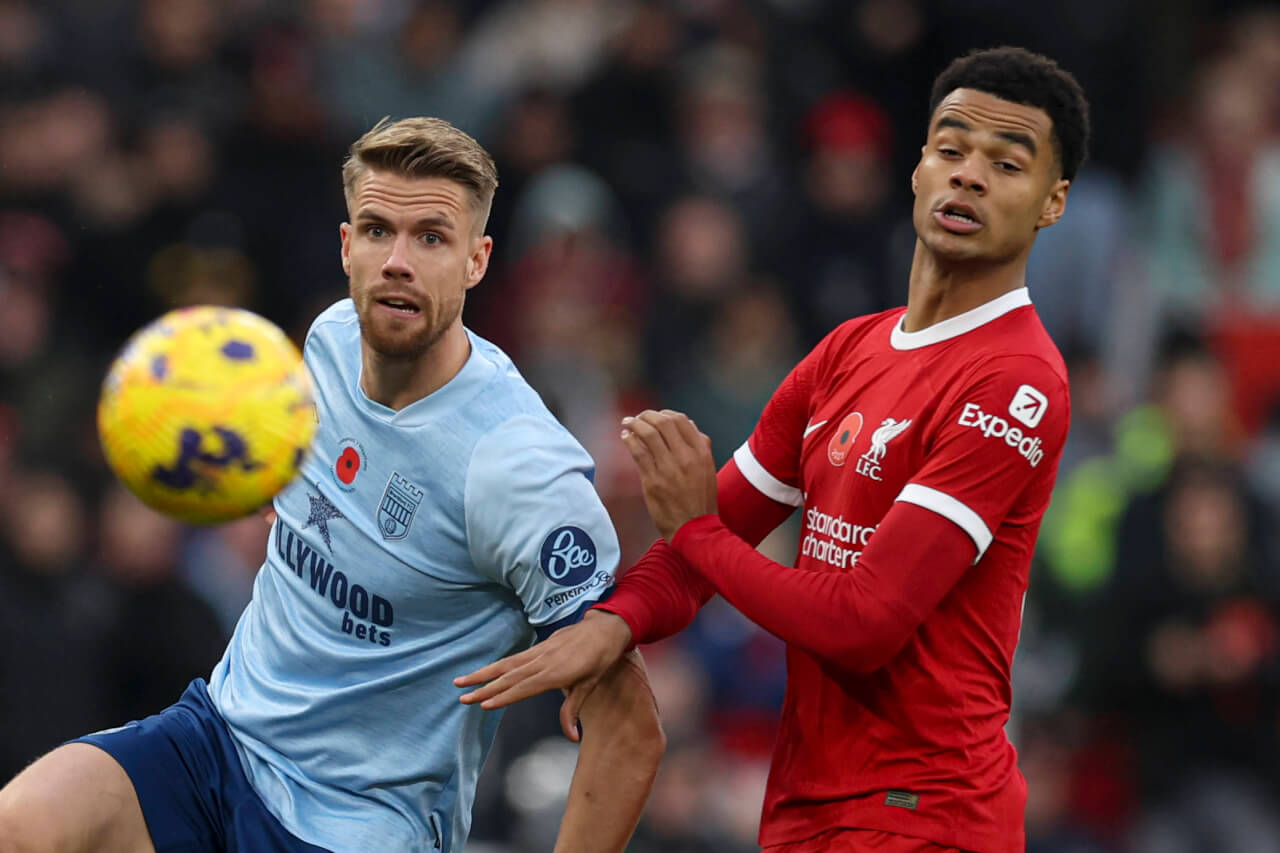 We actually need flat days because then everyone knows the difference when the Kop are on it and the place is sizzling. You can't have Chelsea 2005 or Saint-Etienne 1977 every week.  
You can pretend that every game matters equally. But they don't. I don't like that part of continental ultra culture where supporters bounce through every game, singing and waving flags constantly. At some places I've been to the crowd reaction seemed unrelated to the actual action on the pitch. It was just background noise. No slight meant to the Holmsdale Fanatics, but we're not Crystal Palace. Good luck to them trying to create a vibe when their team are in action but Selhurst Park is at its best when they forget their set-piece performances and get wrapped up in the game. Choreographed crowds don't have much appeal for me.
Night-Time Kick-Off's Are Best
And here's another thing: songs and chants have never been what's made Anfield the place it is. The craziness of the best nights – and occasional days – has been generated by snarliness. My theory of why matches under the floodlights are often the most evocative is that everyone's more likely to go the alehouse before. My recipe for improving the atmosphere is give everyone three pints before kick-off. 
In all seriousness, the "good old days" were exactly the same. In the 1970s, there was always someone on the Kop ranting that the atmosphere was shit. "Come on, sing you bastards," is a cry that goes back to the 1960s and probably before.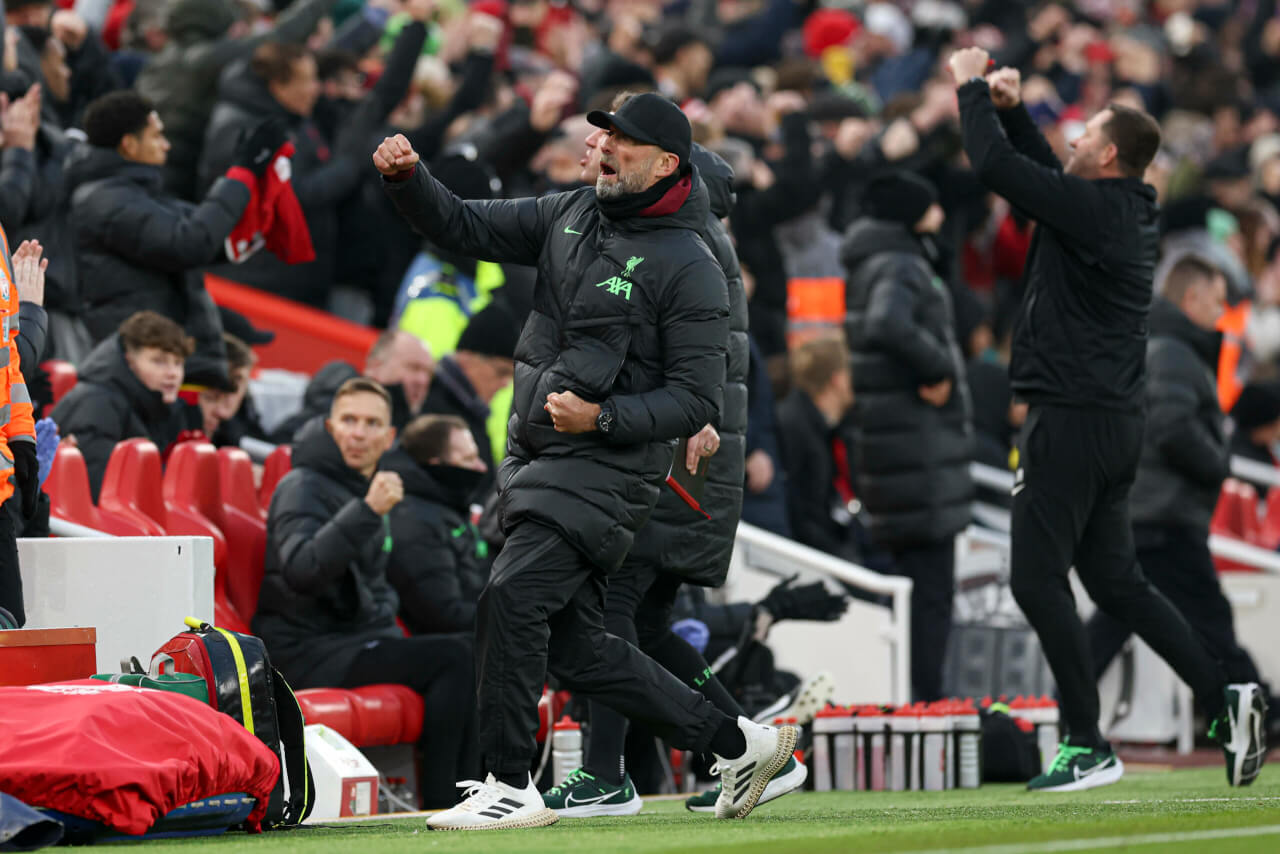 In the 1980s, many of us became blasé about success. In my early 20s, the only time I can remember singing was against Everton, United and at away games. Always at away games. 
That excludes the matches that really mattered, of course. The bottom line is Anfield explodes when it needs to explode. Brentford on an early Sunday afternoon in November is one of the least incendiary situations in Liverpool history.  
Don't worry about the atmosphere. It'll be there when we need it. 
It's Still Special When Required
Having said that, you have to look at things through other people's eyes. One cynical, grizzled old football writer I worked with told me that Anfield never ceased to move him. I was a bit surprised – we'd both been at the game, him working, me with my mates – and I thought it was a very pedestrian experience. He was a two or three times a season visitor and supported a London club. He shook his head in disbelief. "Compare it to everywhere else," he said. "You don't see it because you're so used to it."  
That was some 15 years ago. I saw him recently and he reiterated how much going to Anfield meant to him. Even on flat days. We are lucky.
Record Breaking Machine
Mo Salah's sustained record-breaking run of goalscoring sets new standards on an almost weekly basis. A couple of things struck me about him this week. 
We all loved the Salah, Sadio Mane and Roberto Firmino front line but, with every game, it becomes clearer which one of the trio had the real class. 
Neither Mane nor Firmino would have integrated so easily into a new attack like Salah. That's no criticism of them. They were great foils for the Egyptian but he made them better more than they improved him. 
The second thought is that what a stroke of luck it was that Brendan Rodgers wasn't having Salah in 2014. If he'd joined the club then, he may not have made it to the Jurgen Klopp era. Instead, he went to Chelsea and was a bust. 
Like Rodgers, Jose Mourinho didn't fancy Salah. Both men thought he was too lightweight for the Premier League. They were right, the pair of dickheads.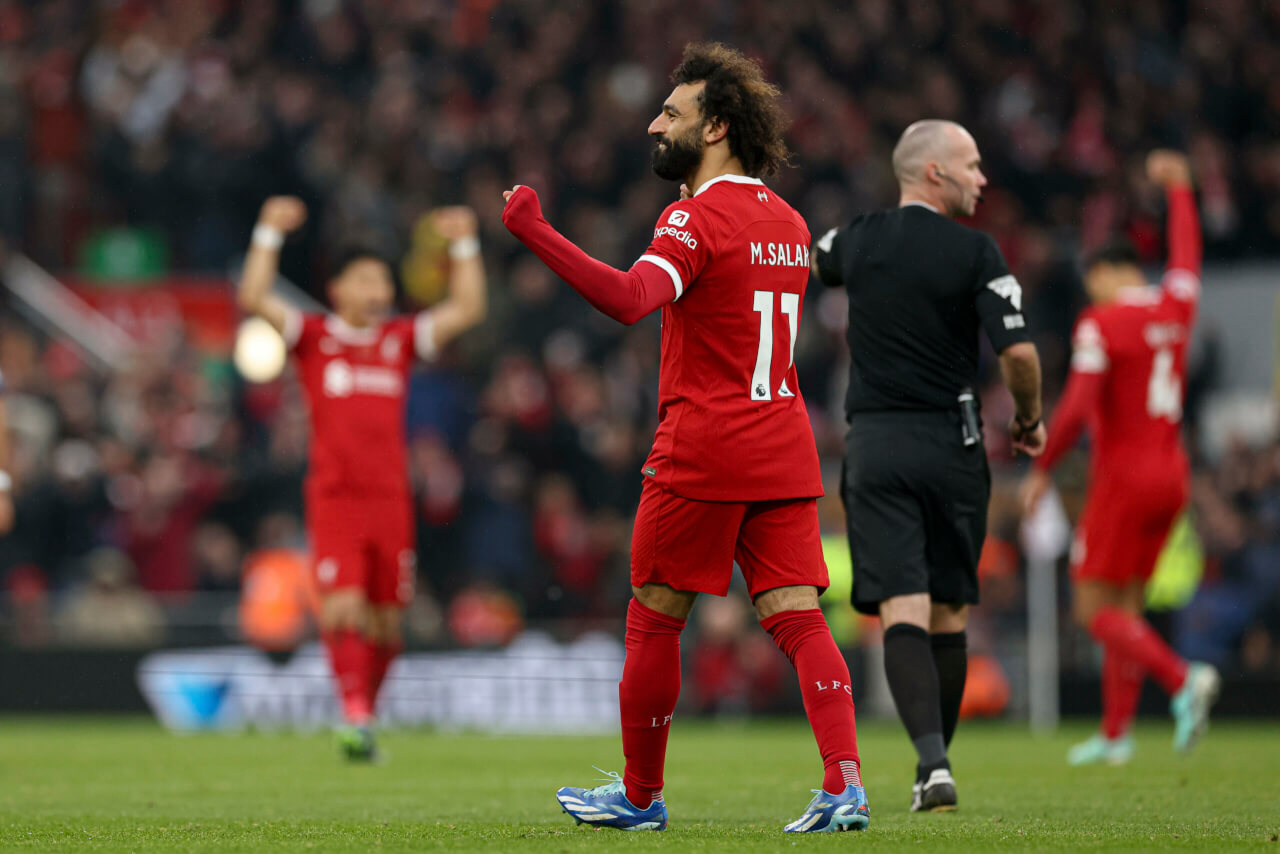 Rodgers Ruins Original Salah Deal
Brendan played Raheem Sterling as a right wing back. I can just imagine Salah doing the same role on the left. Let's face it, Mourinho used Mo as an auxiliary defender on that disappointing day when the captain slipped and the league was lost. 
Fenway Sports Group were furious that Rodgers scuppered the original deal for Salah. Emails flew round saying FSG were "fighting the urge to call him and tear him a new asshole," and that "BR threw us under a bus again." 
John W Henry should call Brendan and thank him. The 2014 Salah would probably be a minor footnote now, spoken about in similar terms to Lazar Markovic. The 2017 version was ready. He knew what he was getting into on his second try at the Premier League. Now he's one of the top five players in the club's history.  
Have I ever mentioned I hate international breaks? Roll on next week. Bring on City and their 115 charges.