Mo Salah: A Pharaoh's Form Soars High
The Egyptian King's Majestic Display
The sensation that is Mo Salah continues to enthral football fans around the globe, seamlessly transitioning his Liverpool heroics onto the international stage. In a breathtaking display, Salah catapulted Egypt to a 6-0 triumph, a feat echoing his formidable presence in the Premier League.
Liverpool's Pride on International Duty
Salah's spellbinding form at Liverpool, with a tally of 10 goals in his first 12 Premier League matches, hints at a potential shattering of his own records. This scintillating form was on full display in Egypt's emphatic dismantling of Djibouti. The maestro himself was central to this, netting an awe-inspiring four goals.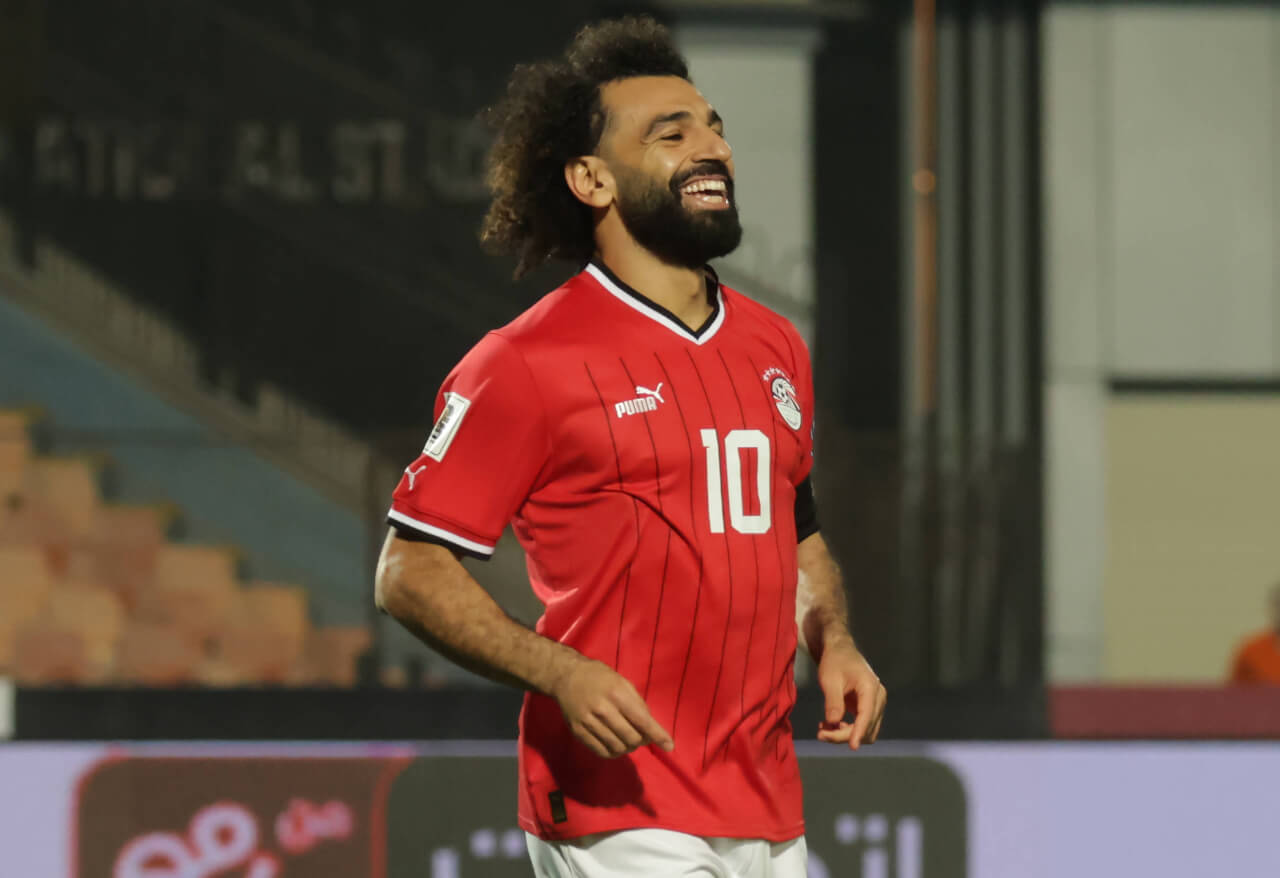 A Quartet of Goals
Salah's performance was a masterclass in precision and timing. His opening goal, a testament to Egypt's high-pressing play, saw him convert a seamless pass into the net. His prowess was further exhibited in a 19th-minute penalty, confidently struck into the top-left corner. The third goal mirrored the first in its execution, reinforcing Egypt's dominance on the left flank.

But Salah wasn't content with just a hat trick. His fourth goal, a testament to his adaptability, saw him skillfully control a high ball before delivering it into the net with a swift turn and shot.
What a goal 🇪🇬👑 pic.twitter.com/cxDkXVwk4G

— . (@StanSalah11) November 16, 2023
Salah's Unwavering Form
This display wasn't just a show of skill; it was a statement. Salah's consistency, whether in the red of Liverpool or the red of Egypt, is a sight to behold. His performance serves as a reminder of his unrelenting form, an aspect that will undoubtedly concern rivals, notably Manchester City.
A Star Shining Bright
In the realm of football, international breaks can be a double-edged sword. Yet, for Salah, it's an opportunity to further polish his already dazzling form. As the Premier League watches on, Salah's brilliance continues to illuminate both his club and country, proving that his artistry knows no bounds.
Mo Salah's performance is a testament to his unyielding excellence, a beacon of hope for Egypt, and a source of pride for Liverpool. As he continues to soar, one cannot help but wonder what heights this Egyptian king will reach next.