Episode 1: Has Rodgers Got The Balls?
Date: 19th November, 2013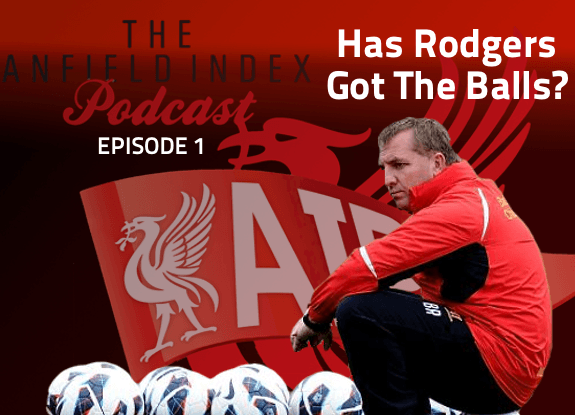 The first Anfield Index Podcast sees @AnfieldIndex fire the first shots at @DaveHendrickTLW, the host @JohnRitchie84 predicting an Everton win (WHAT?!), plenty of stats from @BassTunedToRed and questions about Captain Fantastic are asked by @Footy_MarcoL!

Host: @JohnRitchie84
Guests: @AnfieldIndex , @BassTunedToRed, @DaveHendrickTLW & @Footy_MarcoL
You can listen to the podcast by using the embedded player or you can use the links beneath it.
Listen to this podcast episode | Download this podcast episode (right click and save)