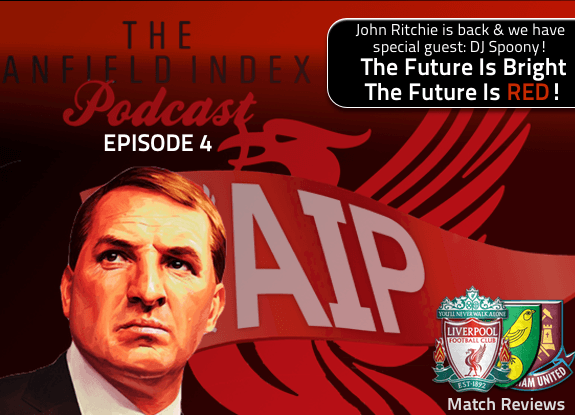 AnfieldIndex PODCAST Episode 4: The Future is Bright The Future is RED
Episode 4: The Future is Bright The Future is RED
Date: 11th December, 2013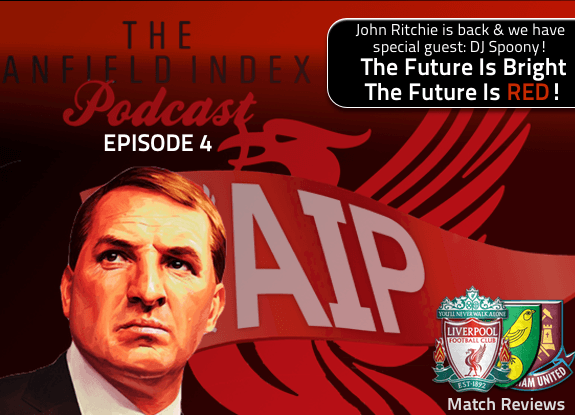 This week we are joined by special guest @DJSpoony to talk all things Liverpool FC. The team wax lyrical over Luis Suarez, discuss Joe Allen's performances and have all the fall out from Steven Gerrard's lengthy spell on the sidelines.

@AnalyseSport debuts on the show with some excellent stats whilst host @JohnRitchie84 returns from his exile (we miss you Noreen!). The guests are joined by regulars @AnfieldIndex and @DaveHendrickTLW who interview Spurs fans for a preview of the big game on Sunday!
Download on iTunes (Only subscribers will receive new episodes immediately)
Host: @JohnRitchie84
Guests: @AnfieldIndex , @AnalyseSport, @DaveHendrickTLW & @DJSpoony
Spurs Fans: @kevrov & @TomMcGookin 

You can listen to the podcast by using the embedded player or you can use the links beneath it.
Listen to this podcast episode | Download this podcast episode (right click and save)