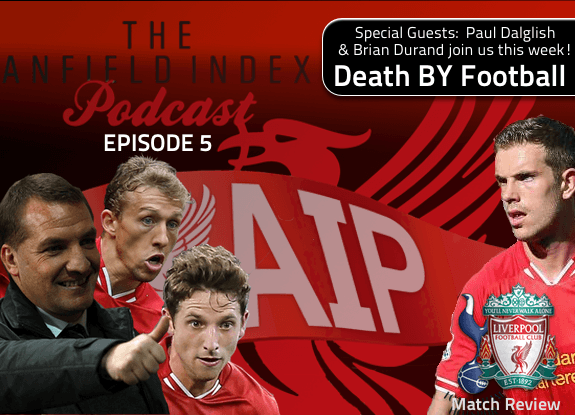 AnfieldIndex PODCAST Episode 5: Death BY Football
Episode 5: Death BY Football
Date: 18th December, 2013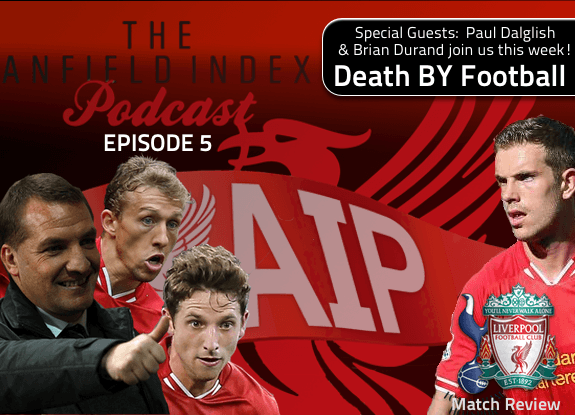 This week the AnfieldIndex Podcast welcomed special guests @pauldalglish and @BrianDurand56 as regulars @DanKennett, @DaveHendrickTLW, @AnfieldIndex and host @JohnRitchie84 dissect the fabulous 5-0 drubbing of Spurs!

Some analysis was done on Liverpool's brilliant pressing game at the Lane as well as match stats.
We also speak about Stevie G's position and touch on Allen & Henderson whilst Paul Dalglish discusses his career and what it was like to grow up in the first managerial reign of his father and legend King Kenny Dalglish.
All this and more!
Download on iTunes (Only subscribers will receive new episodes immediately)
Host: @JohnRitchie84
Guests: @AnfieldIndex , @DanKennett, @DaveHendrickTLW, @BrianDurand56 & @pauldalglish
Cardiff fan: @TPIMBW (Jed Davies)

You can listen to the podcast by using the embedded player or you can use the links beneath it.
Listen to this podcast episode | Download this podcast episode (right click and save)