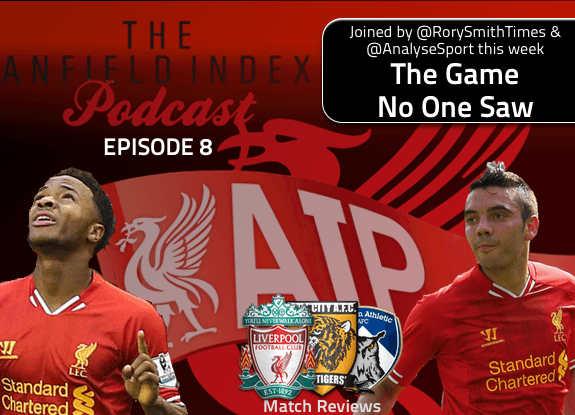 AI Podcast Episode 8: The Game No One Saw
Episode 8: The Game No One Saw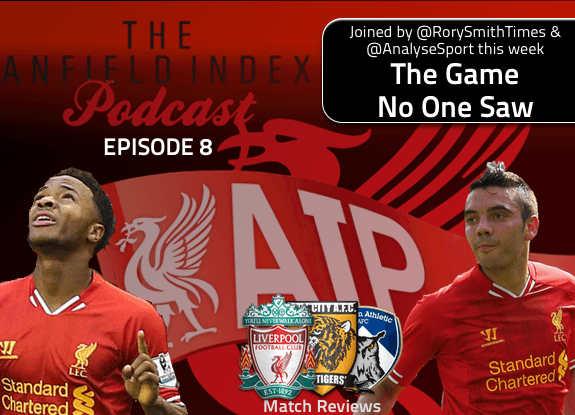 Date: 8th January, 2014
On the first AnfieldIndex Podcast of 2014 we are joined by Rory Smith from The Times to talk all things Liverpool FC as well as an insight into the January Transfer Window.

There's a bunged up statistical review on the pressing Liverpool did against Hull as well as a review of the game NO ONE SAW: Oldham in the FA Cup! @AnalyseSport has some stats on Liverpool's season so far and @DaveHendrickTLW has his say on the transfer window.
There's all this and more… it's The AnfieldIndex Podcast.
Download on iTunes
(Only subscribers will receive new episodes immediately)
Host: @JohnRitchie84
Guests: @AnfieldIndex, @DaveHendrickTLW, @AnalyseSport & @RorySmithTimes
You can listen to the podcast by using the embedded player or you can use the links beneath it.
Listen to this podcast episode | Download this podcast episode (right click and save)
Supporting Video for AIPodcast 8
Major thanks to @YRCHDVideos (give Ammar a follow)