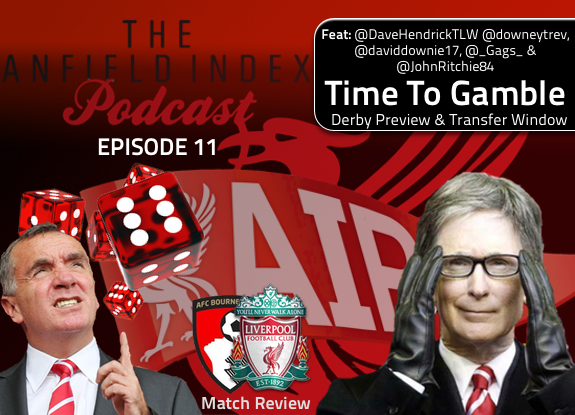 AI Podcast Episode 11: Time To Gamble
Episode 11: Time To Gamble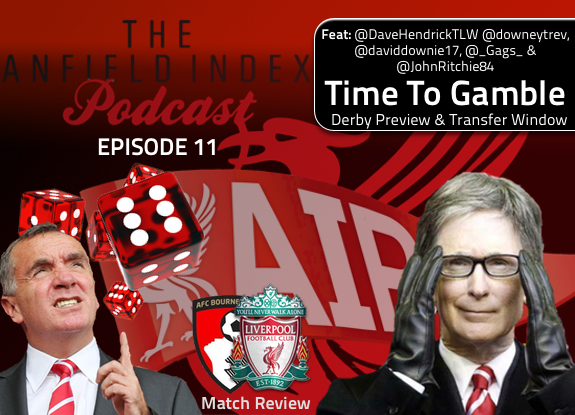 Date: 26th January, 2014
On this week's episode John Ritchie and Dave Hendrick speak to Everton supporter David Downie to preview the Merseyside Derby.
Day Trippers podcast host Trevor Downey joins the panel with Gags Tandon to review the Bournemouth game and talk about the current Transfer Window. There's all this and more – it's the AnfieldIndex Podcast.
Download on iTunes
(Only subscribers will receive new episodes immediately)
Host: John Ritchie

Guests: Dave Hendrick, Gags Tandon, Trevor Downey & David Downie
You can listen to the podcast by using the embedded player or you can use the links beneath it.
Listen to this podcast episode | Download this podcast episode (right click and save)