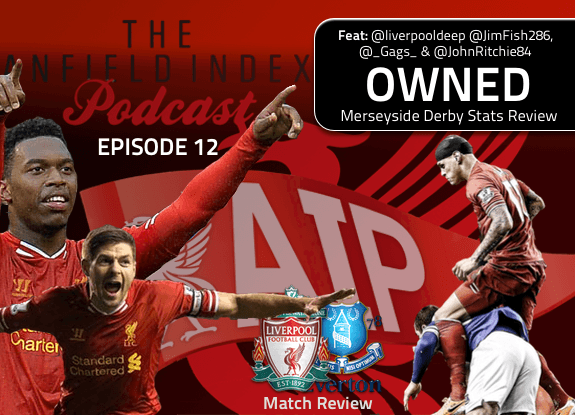 Anfield Index Podcast Episode 12: Owned
Episode 12: Owned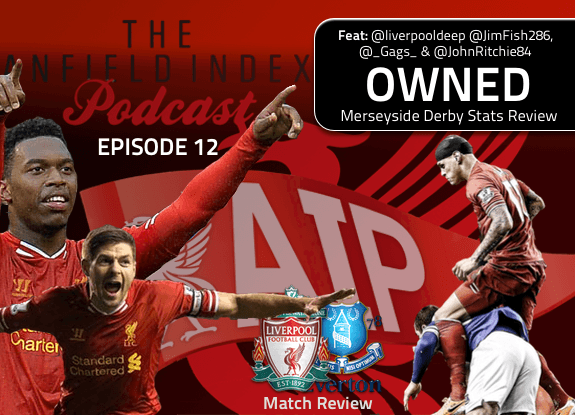 Date: 29th January, 2014
The Anfield Index crew are buzzing after Liverpool defeat Merseyside rivals 4-0!

John Ritchie is joined by Gags Tandon, Jim Fishlock and Dan Shephard as they express their amazement and go through the major statistics of the game.
Download on iTunes
(Only subscribers will receive new episodes immediately)
Host: John Ritchie
Guests: Dan Shephard, Gags Tandon & Jim Fishlock
You can listen to the podcast by using the embedded player or you can use the links beneath it.