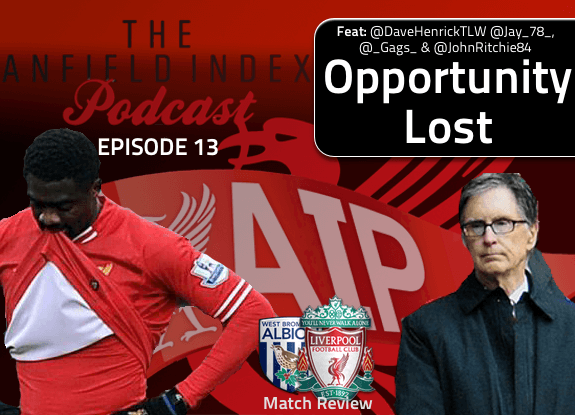 Anfield Index Podcast 13: Opportunity Lost

Episode 13: Opportunity Lost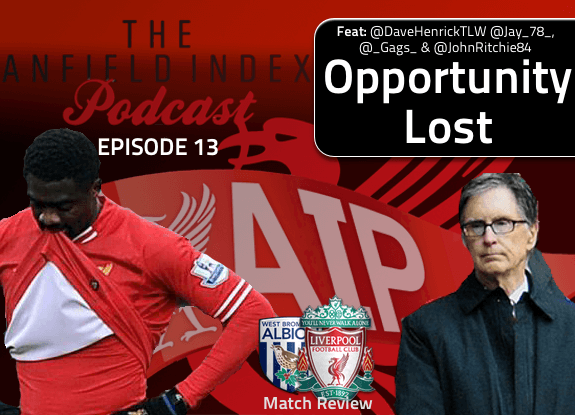 Date: 3rd February, 2014
This week the Anfield Index Podcast Team welcome Jay The Red from City Talk 1059 FM Radio (Jay Riley) to talk about the transfer window and Liverpool's poor performance against West Brom.
John Ritchie once again hosts the show whilst Dave Hendrick goes off of a rant about the transfer window situation.
Gags analyses the numbers from the West Brom game and gives reasons for Liverpool's failure as well as an in-depth analysis on Liverpool's defensive errors this season.
The guys quickly preview the massive game against Arsenal.
All this and more, it's the Anfield Index Podcast!
Download on iTunes
(Only subscribers will receive new episodes immediately)
Host: John Ritchie
Guests: Jay Riley, Gags Tandon & Dave Hendrick
You can listen to the podcast by using the embedded player or you can use the links beneath it.
Listen to this podcast episode | Download this podcast episode (right click and save)