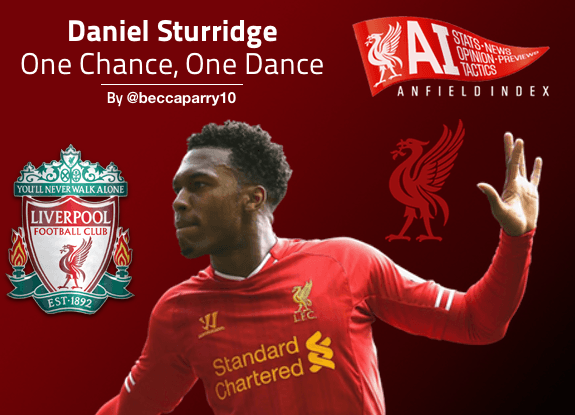 Daniel Sturridge: One Chance, One Dance
How long has it been since Liverpool have had a forward where you are so confident they're going to score in a one-on-one? At the moment, Daniel Sturridge is so cool and confident in front of goal, he makes it look easy.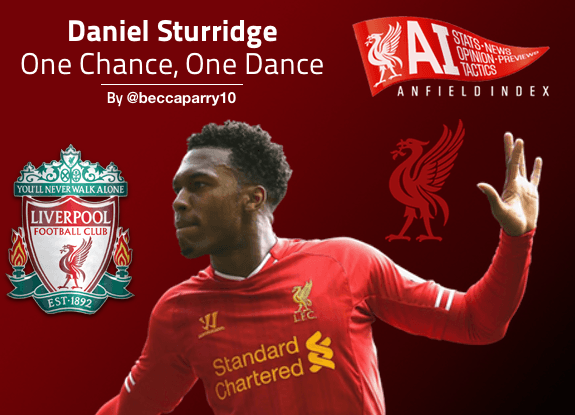 For years, all Liverpool have needed is for someone to just be a presence in the box to tap in those loose balls, and that's what Sturridge was bought for. Now that we've got so much creativity around the strikers, the Englishman is getting some of the best service around. However, it's not as easy as it looks in terms of the pressure on you and composure needed to slot them home.

In terms of stats, Sturridge is the first Liverpool player ever to score in 7 consecutive Premier League games. Even with his injury woes, it didn't take him long at all to get back into the saddle and get his name back on the scoresheet.
The SAS has come flying back into action since his return from injury, and even to the extent where Luis Suarez has dropped back into a more creative role and is supplying the balls to Sturridge. It makes ridiculously good viewing for Liverpool fans to look at the Premier League top scorers list and see our two front men dominating the list in first and second.
He has a clear-cut chance conversion of 53%, as well as having 31 shots on target in his 18 appearances so far this season. To break it down, Sturridge doesn't need a lot of chances to make an impression.
Considering the amount of games he's had out this season, being second only behind Suarez in the top scorers list just shows how much he's come on since swapping Chelsea for Liverpool. He said it himself where it may have been different there if only they had the belief in him – but their loss is our great gain.
What's worked best between Suarez and Sturridge this season, aside from their obvious devastating partnership, has been the fact that when one of them had been out, the other has more than enough quality to take the baton.
Statistically, the best game for Sturridge this season so far was the derby. Regardless of how the night ended for him in terms of missing the penalty, he grabbed himself the two goals, as well as having a total of 6 shots overall. In this game in particular, he had a 67% clear chance conversion.
Although Manchester City have been praised for being the so called "goal machine" of the league this year, Liverpool aren't far behind. The creative ways of Brendan Rodgers' side this year has, at times, been magical, with pressing stats out of this world. But the one who has sealed those points have been the strikers.
Many will try and point out that Sturridge did infact miss a one-on-one opportunity against Arsenal with a cheeky chip. But what's important is that he corrected his mistakes later on, and slotted home a shot that left Szczęsny with no chance, completing the first half rout.
Suarez may personally be disappointed that he's getting fewer chances on goal, but with Sturridge getting forward for the make or break chances, we may be facing a golden boot competition between our own two strikers.
Are you from near the Midlands area? If so you should attend A Night in Birmingham with John Barnes, John Aldridge and Jason McAteer!

Former Anfield Index Podcast guest host Noreen Khan is the host and there's a three course curry on the menu! All proceeds to charity!