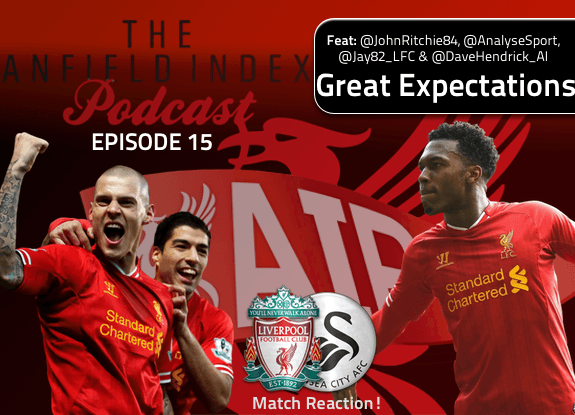 Anfield Index Podcast Episode 15: Great Expectations
Episode 15: Great Expectations!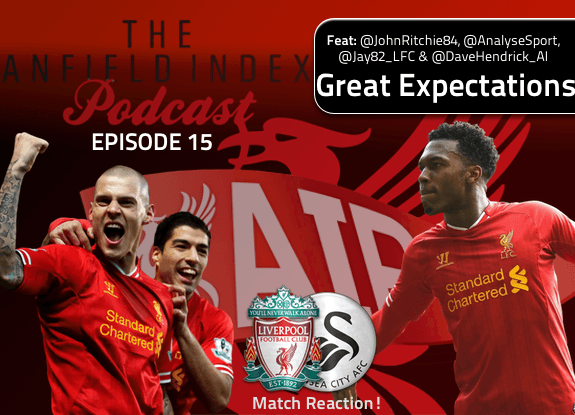 Date: 24th February, 2014
Finally the #AIPodcast returns after a week off! This week we have the host @JohnRitchie84, @DaveHendrick_AI, @Jay82_LFC & @AnalyseSport analysing Liverpool's dramatic 4-3 win over Swansea!

The Panel also analyse Liverpool's strike force and their defence as both are at the opposite ends of the spectrum!
Optimism is running high but realistically where can Liverpool finish this season? Listen in and find out!
There's a preview of the Southampton game and what the key factors are for that game!
All this and more – it's the Anfield Index Podcast!
Download on iTunes
(Only subscribers will receive new episodes immediately)
Host: John Ritchie
Guest: Jay Patel, Dan Rhodes & Dave Hendrick
You can listen to the podcast by using the embedded player or you can use the links beneath it.
Listen to this podcast episode | Download this podcast episode (right click and save)