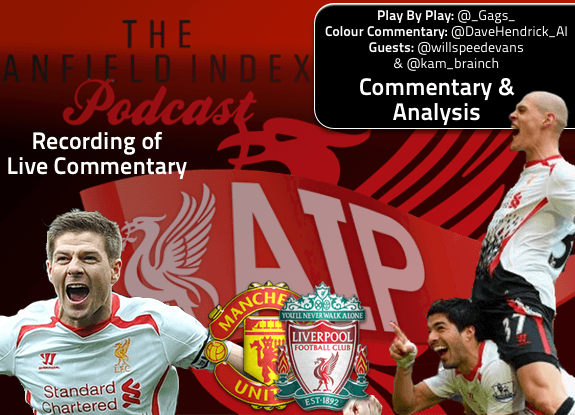 Man Utd 0 Liverpool 3 | Recorded Live Commentary & Analysis!
Anfield Index Commentary: Man Utd 0 Liverpool 3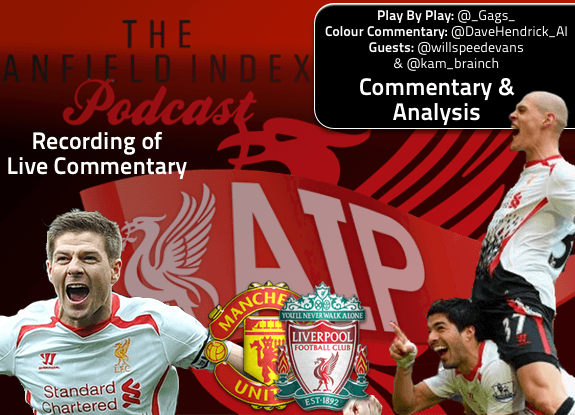 Date: 16th March, 2014
Full audio commentary from Liverpool supporters Gags Tandon (@AnfieldIndex) and Dave Hendrick (@DaveHendrick_AI) who also analysed the major incidents as they happened! Pre-match show, half time analysis and full time show also included! A brand new feature bought to you by the Anfield Index Team!
Plenty of stats throughout the game – if you're fed up of listening to the TV commentators – give us a chance and feedback how you'd like us to improve!
Download on iTunes
(Only subscribers will receive new episodes immediately)
Play by Play: Gags Tandon
Co-commentator: Dave Hendrick
Guests: Will Speed Evans, Kam Brainch, Srikeit, John Ritchie & Mark Graymead
You can listen to the podcast by using the embedded player or you can use the links beneath it.
Listen to this podcast episode | Download this podcast episode (right click and save)