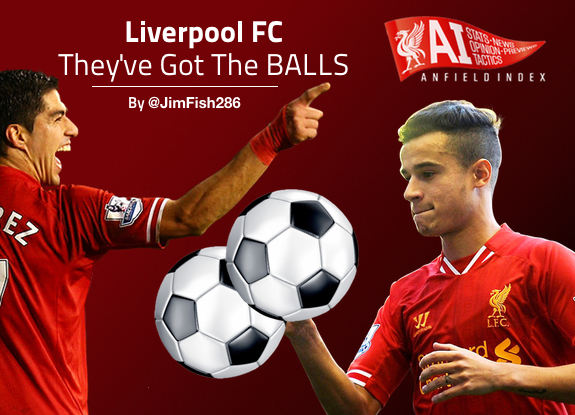 Liverpool FC - They've Got The Balls!
As a 34 year old Liverpool fan with a dodgy ticker, the last few years have been relatively easy to get through, stress wise. We haven't been that great and we haven't had much to play for at the business end of the season.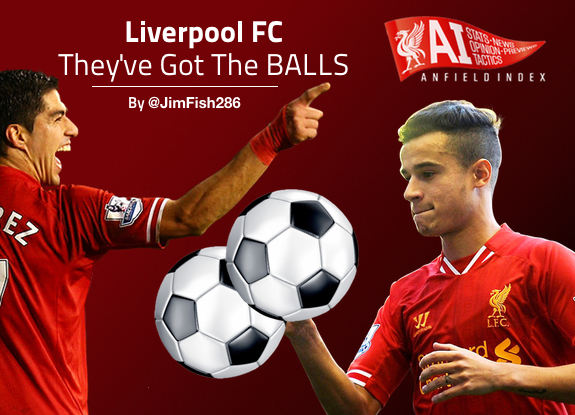 Sure we've had times where we've played well and yes, we've had the derbies and the big team games to get excited about but compared to this season, we've had very little to get excited about. To get all worked up about.

Last night reminded me of Rafa's European nights.
From the views of the fans lining the streets leading to Anfield prior to the game, to the huge expectancy that had filtered it's way down to Cardiff, where, like the Wool I sat in my full kit in front of the TV waiting and expecting to be entertained.
I was expecting, like I was on those nights against Juventus, Real Madrid, Chelsea and Arsenal.
Those nights where, you knew it would be difficult, you knew there would be nervous moments but you also knew that we would prevail.
As the kick off drew nearer however,  I started to lose my calmness, the feeling that everything was going to be ok started to leave me.
I got anxious and I got very nervous.
Once the game kicked off it was obvious the Sunderland team had come to park the bus, Suarez looked like he was going to have one of those nights where he's just a fraction off and after the first 20 minutes the crowd, well, they got anxious.
Anxious that we'd struggle to one of those painful draws that had been so frequent at Anfield in previous years.
That feeling seemed to be put to bed the moment Daniel Sturridge netterd his 20th League goal of the season for us and in doing so, he and Luis Suarez became the first pair of Liverpool strikers to hit the 20 goal mark since Ian St John and Roger Hunt did it  in 1963-64.
However, as the second half developed and the chances were coming and not being taken, I started to get more and more worked up. Once Sunderland made their changes and Ki came on, the whole complextion of the game changed.
Even my wife, who know's very little about football could see it coming, "They're going to score in a minute" she said!
If looks could kill…..
However, she was right and score they did.
She chose this point to drop in another pearl of wisdom, "If Liverpool don't win this, they've only got themselves to blame, they've had plenty of chances"
Up until that point I had no idea I'd married a football pundit.
It felt like something bad was about to happen, and it very nearly did. John O'Shea missed a guilt edged chance to equalise.
However, that is where this team differ from those in our most recent past. This team has the balls to get the job done, the big swinging shiny ones that the manager and the owner aren't afraid to let swing freely from time to time.
It's no surprise that the 11 men on the pitch have taken to following that lead and in a game of such importance, was it a surprise to anyone that up stepped Captain Fantastic, a man with the balls for the biggest occasion to open the scoring?
In fact, there wasn't much that was a surprise last night?
We know that Glen Johnson is struggling for form, no matter how well he performed against Cardiff.
We know that we cannot defend crosses and we know that inevitably, there will be tired legs during games as we have a small pool of players to select from.
Those so called short coming have been present all season and yet we sit, extremely proudly in 2nd place in the Barclays Premier League, 1 point off the top with 7 games to go.
Win them all and the title is surely ours.
So, as I sit here popping Beta-Blockers like polo mints and arranging for my pacemaker to be re-wired, I echo the Captain's sentiments.
If you're playing this Liverpool team, the team with the balls for this title race, all the best.