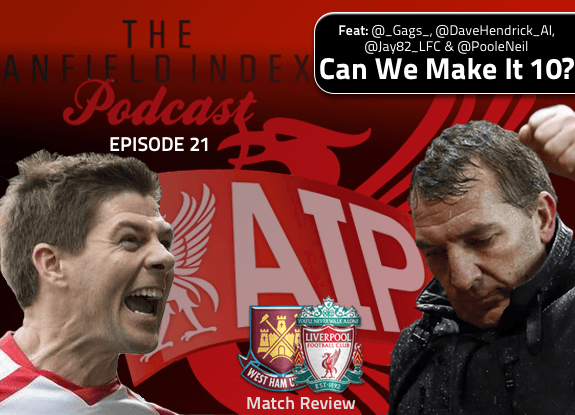 Anfield Index PODCAST: Can We Make It 10? West Ham 1 Liverpool 2
Episode 21: Can We Make It Ten?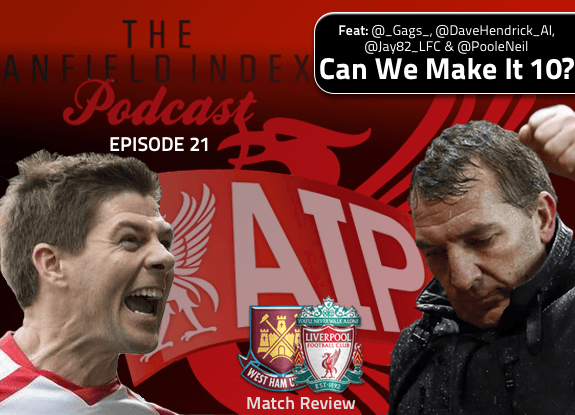 Date: 8th April, 2014
On the AnfieldIndex Podcast this week Gags Tandon hosts the show with guests Dave Hendrick, Jay Patel and Neil Poole. The panel discuss Liverpool's ninth win in a row against West Ham and analysis tactically and statistically like no other podcast will!

The guys also look at the remaining games and where the challenges lie for Liverpool in their quest for their 19th League Title. A preview of the Manchester City game is also included!
All this and more it's the Anfield Index Podcast!
Download on iTunes
(Only subscribers will receive new episodes immediately)
Host: Gags Tandon
Guests: Dave Hendrick, Neil Poole & Jay Patel
You can listen to the podcast by using the embedded player or you can use the links beneath it.
Listen to this podcast episode | Download this podcast episode (right click and save)