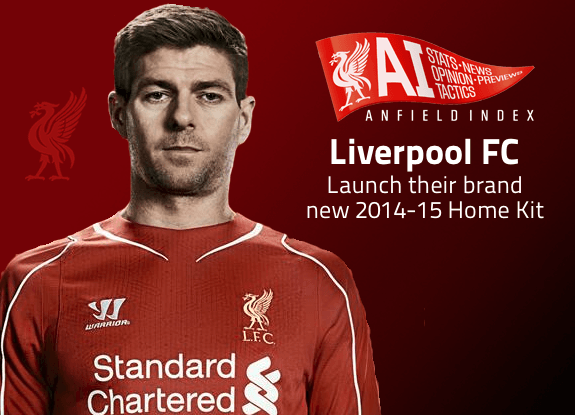 Liverpool Launch 2014-15 Home Kit!
Liverpool FC launched their brand new 2014-15 Home kit with 1,000 supporters present for the launch. Jordan Henderson, Kolo Toure, Philippe Coutinho and Simon Mignolet were the models for the event!
A picture of Liverpool captain Steven Gerrard is included below – and in our opinion there is too much white on the shirt. Had they matched the white sections with the Liverbird crest colour we think it would have been a brilliant shirt but over all it's not that bad. We do prefer this season's and last season's kit over this one.
Why don't you let us know what you think of the new shirt?