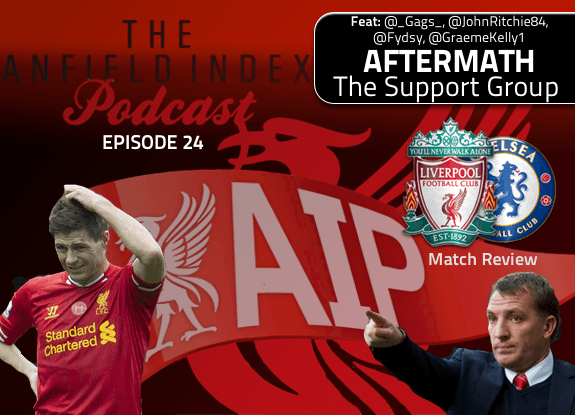 AnfieldIndex PODCAST: Aftermath - The Support Group
Episode 24: AFTERMATH – THE SUPPORT GROUP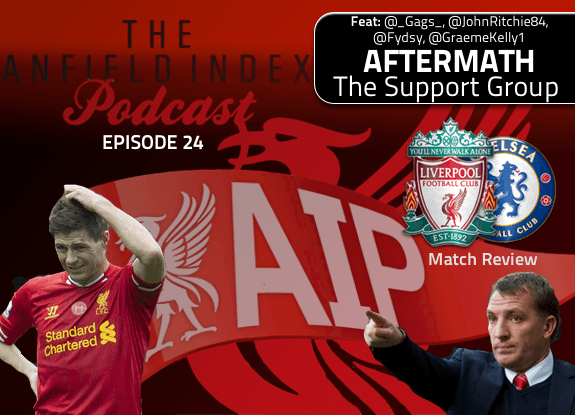 Date: 29th April, 2014
After the disappointment of Liverpool's loss to Chelsea the AIPodcast was a little different this week. It had a bit of a support group feel to it. John Ritchie was back to host the show with guests Jan Gorski-Mescir, Graeme Kelly & Gags Tandon.
Only a few stats were shared this week as the group discussed the Chelsea game aftermath and what could now happen with the final two games remaining.
Discussion on Luis Suarez's performance and how well Liverpool have done so far this season.
All this and more, it's The AnfieldIndex Podcast.
Download on iTunes
(Only subscribers will receive new episodes immediately)
Host: John Ritchie
Guests: Gags Tandon, Jan Gorski-Mescir & Graeme Kelly.
You can listen to the podcast by using the embedded player or you can use the links beneath it.
Listen to this podcast episode | Download this podcast episode (right click and save)