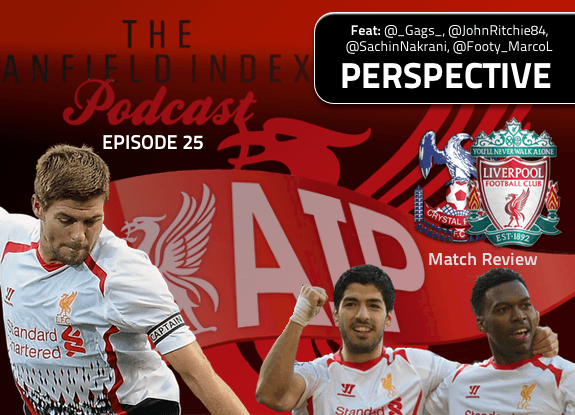 AnfieldIndex PODCAST: Perspective
Episode 25: Perspective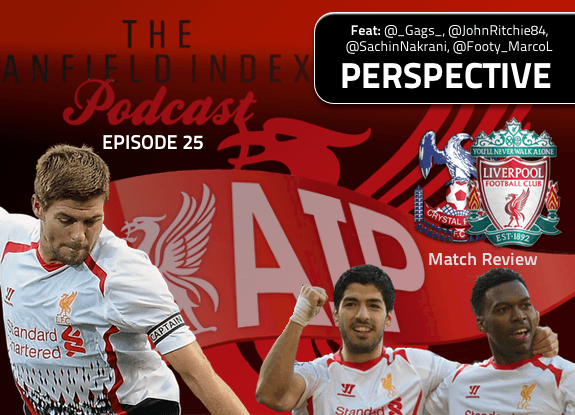 Date: 7th May, 2014
More disappointment for Liverpool as they squander a 3 goal lead at Crystal Palace to leave their title hopes hanging by a thread. This week there was a sense of perspective on the AIPodcast – John Ritchie hosted the show with guests Sachin Nakrani, Marco Lopes & Gags Tandon.
No stats on this week's show as we reflected on the great season and how it should be celebrated and not have any negativeness against it. Discussion on the game, the season, Brendan Rodgers, Jordan Henderson's absence….
…all this and more, it's The AnfieldIndex Podcast.
Download on iTunes
(Only subscribers will receive new episodes immediately)
Host: John Ritchie
Guests: Gags Tandon, Sachin Nakrani & Marco Lopes.
You can listen to the podcast by using the embedded player or you can use the links beneath it.
Listen to this podcast episode | Download this podcast episode (right click and save)