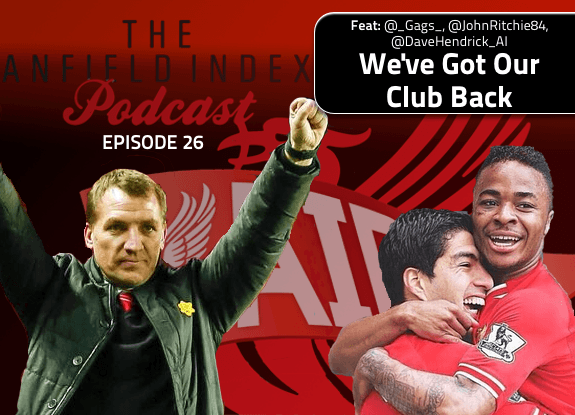 Anfield Index PODCAST: We've Got Our Club Back!
Episode 26: We've Got Our Club Back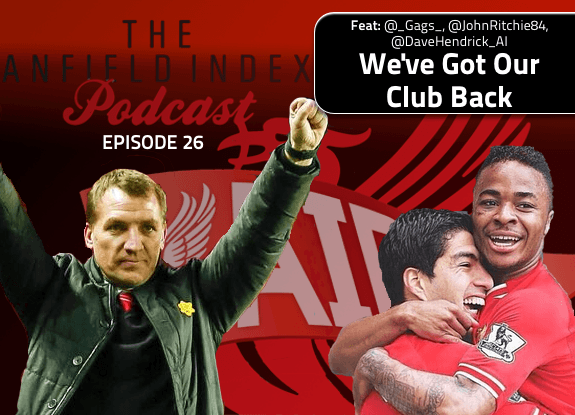 Date: 13th May, 2014
The season ends with Liverpool FC finishing in the runners up spot in the Premier League. Whilst it may be upsetting for fans to come so close the season should be celebrated.
For the first time ever The Anfield Index Podcast has just three guys in the hot seats: host John Ritchie, Dave Hendrick and Gags Tandon.
They discuss the event at King Harry's bar in Liverpool, the match and what Liverpool may need to do to continue to challenge for the title or remain in the Champions League positions next season. We talk transfers and Gags compares the stats between Lallana and Sterling!
Dave is back with Bellend of the Week also…. all this and more… It's the Anfield Index Podcast.
Download on iTunes
(Only subscribers will receive new episodes immediately)
Host: John Ritchie
Guests: Dave Hendrick & Gags Tandon
You can listen to the podcast by using the embedded player or you can use the links beneath it.
Listen to this podcast episode | Download this podcast episode (right click and save)