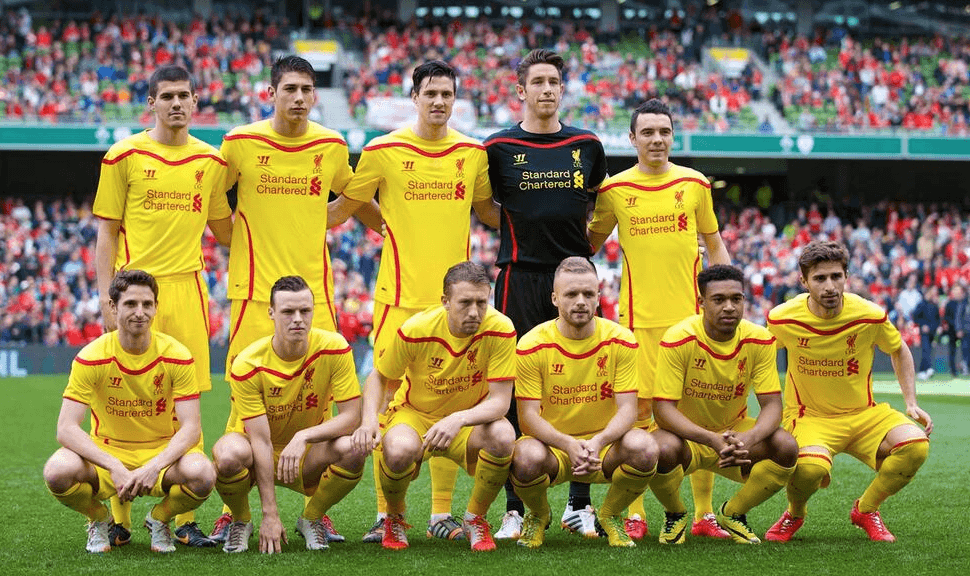 Match Report: Shamrock Rovers 0 Liverpool 4

It was a dreary and grey night in Dublin's Aviva Stadium which welcomed the clash between Glasgow Celtic lookalike Shamrock Rovers, and the Premier League runner up, Liverpool FC. Liverpool fielded a relatively weakened side as all the first team players who have been selected for their respective countries to take part in this summer's FIFA World Cup were left on Merseyside.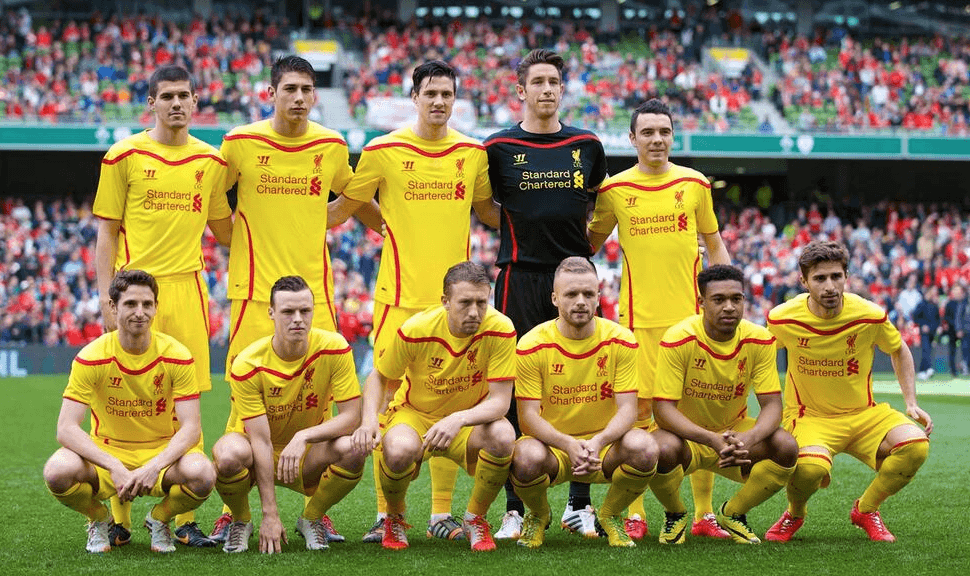 The starting eleven featured three loanees who came straight into Brendan Rodgers' side including Fabio Borini, Jordon Ibe and Conor Coady. The Reds began the match in a 4-3-3 set-up, with Lucas Leiva anchoring the pivot in midfield as Joe Allen and Conor Coady alternated between attacking and defending. Trevor Croly's Hoops had to contain Iago Aspas coming off the right wing to influence the play, but were unsuccessful in stopping the Spaniard from opening the scoring after eight minutes, as impressive strength from Ibe down the left hand side resulted in Brad Smith pulling the ball back for the former Celta Vigo man to slot home.
Liverpool continued to attack Trevor Croly's side, who were as discipline as possible in defence, drifting between a 4-2-3-1 and a 4-1-4-1. Aspas continued to threaten as he managed to pick up a loose pass and thread it into the path of his Italian counterpart, only for Borini to overrun the ball when he could have taken an early shot. Borini comes off an impressive season with Sunderland after scoring in many big matches, including the Carling Cup Final, that was ultimately lost to Manchester City. However, moments like this highlight areas of his game in need of improvement, which will hopefully happen under Rodgers' guidance should he stay at the club.
Shamrock Rovers had little attacking prospect in the first half, headed chances from Ciaran Kilduff and Ryan Brennan kept Brad Jones on his toes while highlighting the Merseyside outfit's frailties at the back. The Rovers fans were also in full voice, easily eclipsing the visiting team's fans who sat in silence for most parts of the game. The Rovers diehards directed chants towards the Liverpool fans, including "Does your telly know you're here?" and the timeless classic "You're not f*&#ing Irish". While many would view the abuse uncalled for, Ireland's domestic league is quite often overlooked for the bright lights and star names of the Premier League, and decided to make their opinions clear on those considered to be turning their back on their local clubs.
Defender Martin Kelly had a shaky first half; usually more accustomed to the right side of the defence, the Whiston lad looked lost at times accommodating Rafael Paez, misplacing a header and a pass within a minute which both led to decent chances for Rovers. However, Liverpool finished the opening 45 minutes strongly with Joe Allen and Fabio Borini pressing high up the pitch and combining on a couple of occasions. As a self-confessed Joe Allen fanboy, the Welshman is even more beautiful in person, and one derived great pleasure from his applaud towards the fans.
The second half began with a change in shape and personnel for Liverpool, with Lucas and Allen replaced by Joao Teixeira and Cameron Brannagan. Both young midfielders impressed, rarely putting a foot wrong and never forgetting their defensive duties. Jordon Ibe, who had been relentless in the first half, soon took up a position occupied by first team starlet Raheem Sterling, on the apex of the second half diamond pattern. Borini and Aspas began to play more central, but also drifted into wide positions which led to Liverpool's second goal of the match as Ibe threaded in Borini who calmly slotted it past Barry Murphy.
Ibe continued to torment the Tallaght-based outfit, linking up with Aspas outside the area only to sky his shot over the bar: a shoe in for goal of the post-season had it of come off. Rovers continued to defend as best as possible, but Liverpool were superior in every department of the pitch, bar the fans. Rovers' supporters continued to chant for their team, even after Martin Kelly made the score 3-0 to Brendan Rodgers' Reds on 74 minutes, as they began to chant "Are we Palace in disguise?". 
Aspas and Borini came off for Kristoffer Peterson and Jack Dunn with ten minutes to go. Aspas had a very good game, proving he will make it at a club and be a very useful player indeed. Unfortunately for him, the number 9 jersey at Anfield will be vacated in the near future as he makes he way presumably back to La Liga. Both sides made a number of changes throughout the second half, but it was Jack Dunn who managed to complete the scoring for Liverpool after receiving the ball from Randall to slot home a very good goal. Liverpool finished the game in the formation they started with, a 4-3-3, their flexibility and fluidity too much for the Airtricity League's second place team.
Brendan Rodgers' side completed a lap of honour following the full-time whistle as his side completed a professional performance in the Irish capital. The team ended up more akin to an under-21 match, but his youthful prospects showed the promise they have and that the future is bright under the Carnlough native.