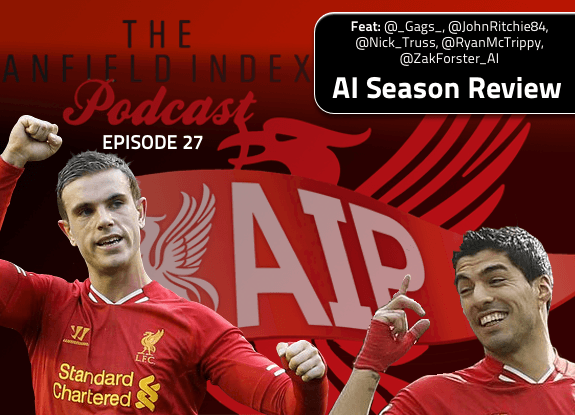 Anfield Index - The Season Review PODCAST

Episode 27: Anfield Index – The Season Review PODCAST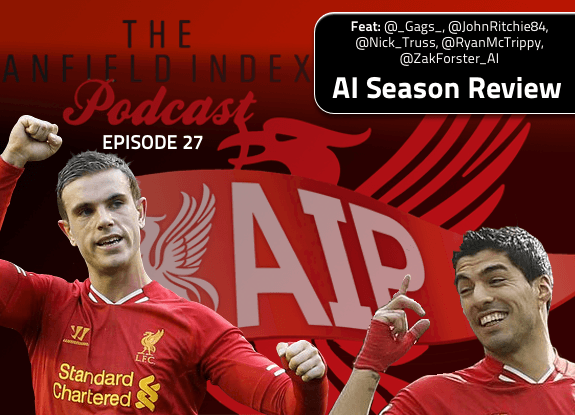 Date: 21st May, 2014
This week the writers from the AnfieldIndex.com website finally join us on the Podcast to discuss the the season and their favourite moments. Host John Ritchie and Gags Tandon are joined by Ryan McTernan, Zak Forster and Danish TV sensation Nick Truss!
Each guest is questioned after their review of the season to get the discussion going and everyone picks their player of the year – some don't choose Suarez! There's also some Suarez and Sturridge stats that were quite surprising!
All this and more… it's the Anfield Index Podcast!
Download on iTunes
(Only subscribers will receive new episodes immediately)
Host: John Ritchie
Guests: Gags Tandon, Ryan McTrippy, Nick Truss & Zak Forster
You can listen to the podcast by using the embedded player or you can use the links beneath it.
Listen to this podcast episode | Download this podcast episode (right click and save)