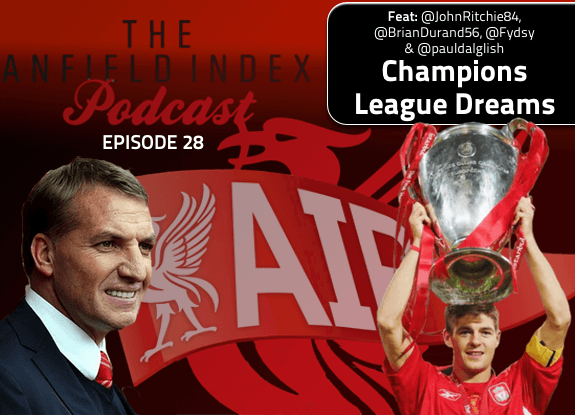 Anfield Index PODCAST: Champions League Dreams
Episode 28: Champions League Dreams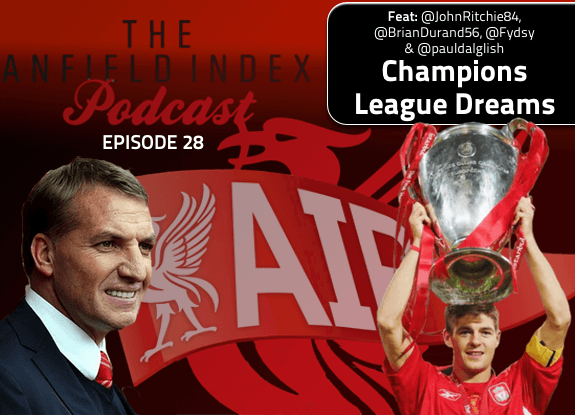 Date: 27th May, 2014
This week on the show we have special guest Paul Dalglish joined by Fydsy, Brian Durand and host John Ritchie. They cover the massive news that Brendan Rodgers has signed a new long-term contract at Liverpool FC and also talk about their memories and experiences of great European nights for Liverpool.
Paul Dalglish also talks about the feeling of being a player in the transfer window whilst being linked to other clubs and what it's like to move on the deadline day.
All this and more it's the Anfield Index Podcast!
Download on iTunes
(Only subscribers will receive new episodes immediately)
Host: John Ritchie
Guests: Brian Durand, Jan Gorski-Mescir & Paul Dalglish
You can listen to the podcast by using the embedded player or you can use the links beneath it.
Listen to this podcast episode | Download this podcast episode (right click and save)