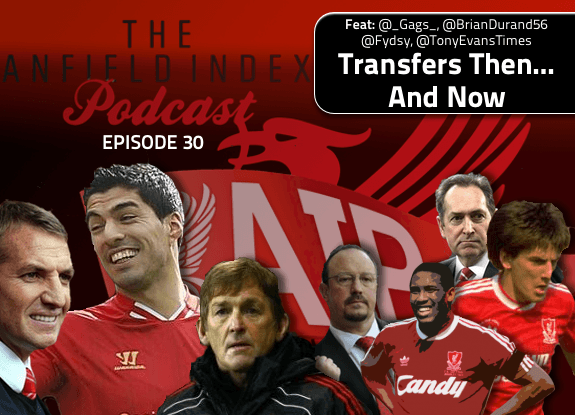 Anfield Index PODCAST: Transfers Then... and Now!

Episode 30: Transfers Then… and Now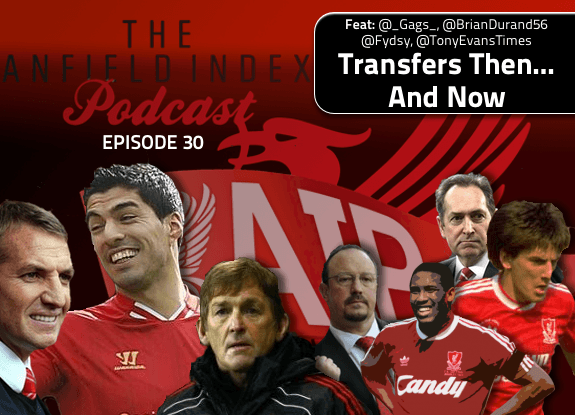 Date: 10th June, 2014
Hello and welcome to the Anfield Index Podcast.
This week on the Anfield Index Podcast Gags Tandon hosts in the absence of John Ritchie with guests Jan Gorski-Mesci, Brian Durand and special guest, Football Editor of the Times, Tony Evans discussing transfers from the past and present!
The guys talk about the following topics:
Difference from the old days of no transfer windows to now
In their view the the worst transfer dealings by Liverpool FC
In their view the best transfers at Liverpool
Effect of social media on the transfer window
All this and plenty more stories! It's the Anfield Index Podcast!
Download on iTunes
(Only subscribers will receive new episodes immediately)
Host: Gags Tandon
Guests: Jan Gorski-Mescir, Brian Durand and Tony Evans
You can listen to the podcast by using the embedded player or you can use the links beneath it.
Listen to this podcast episode | Download this podcast episode (right click and save)
You can also purchase Tony Evans' new book "I don't know what it is but I love it": here.