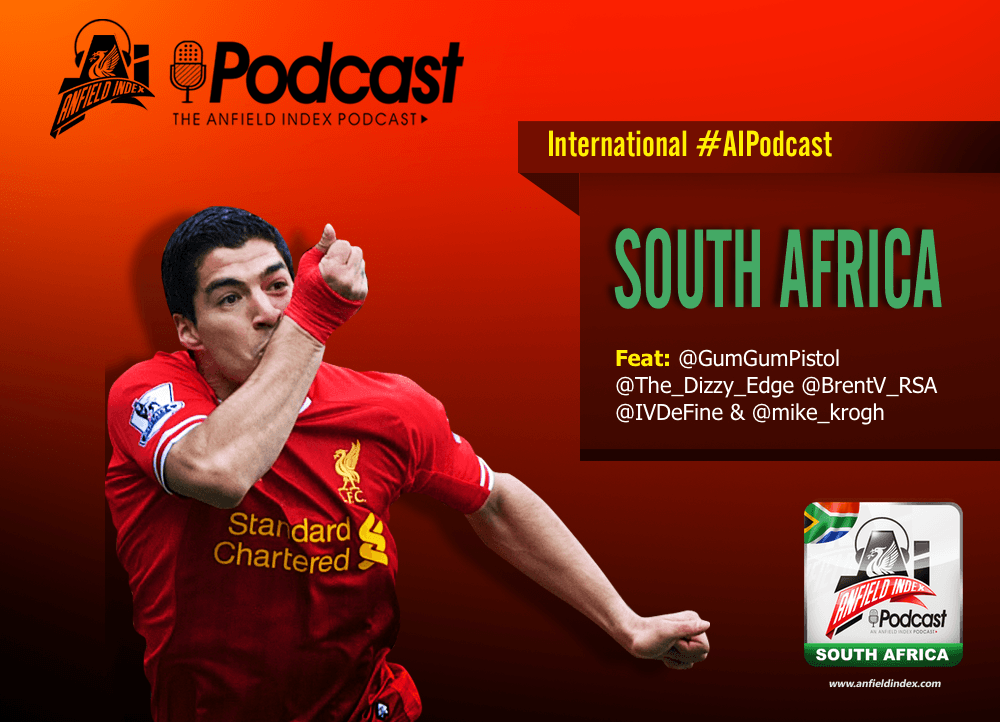 AIPodcast: South Africa
International Supporters Edition: South Africa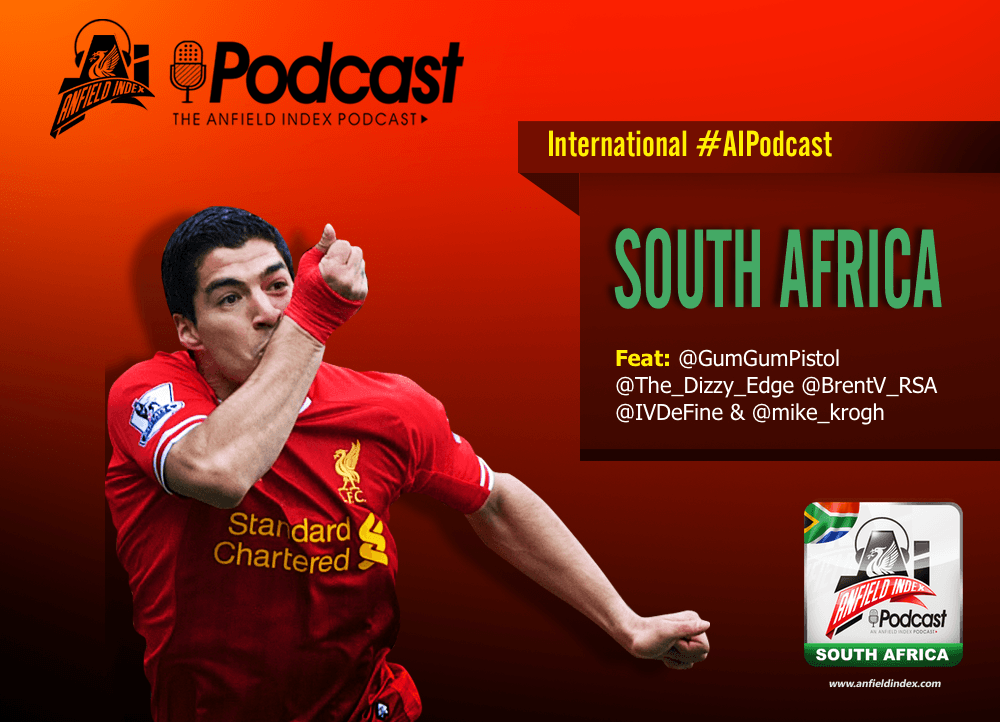 Date: 26th June, 2014
Welcome to the first ever International Anfield Index Podcast: SOUTH AFRICA. This podcast will be a first in a series over the summer where AnfieldIndex.com gives an opportunity to International Liverpool FC supporters to share their experiences of supporting Liverpool from a distance and their opinions on current events revolving around Liverpool FC and their players. Here's what you can look forward to in this edition:

Host: Lloyd Hicks
Guests: Ivan Ohlson de Fine, Mike Krogh, Brent Venter & Kaylon Karrim
– How they found the club (origin story; how you started supporting LFC)?
– Best LFC moment (favorite player, match/ result, experience etc)?
Supporting LFC in South Africa
– What it's like being a foreign based or South African based supporter?- How does supporting LFC affect your life? Do you find yourself arranging things around LFC games etc?
Review of last season (2013/14 season) 
Preview of the upcoming season (2014/15 season) 
Luis Suarez Controversy
All this and more! It's the Anfield Index Podcast!
Download on iTunes
(Only subscribers will receive new episodes immediately)
You can listen to the podcast by using the embedded player or you can use the links beneath it.
Listen to this podcast episode | Download this podcast episode (right click and save)