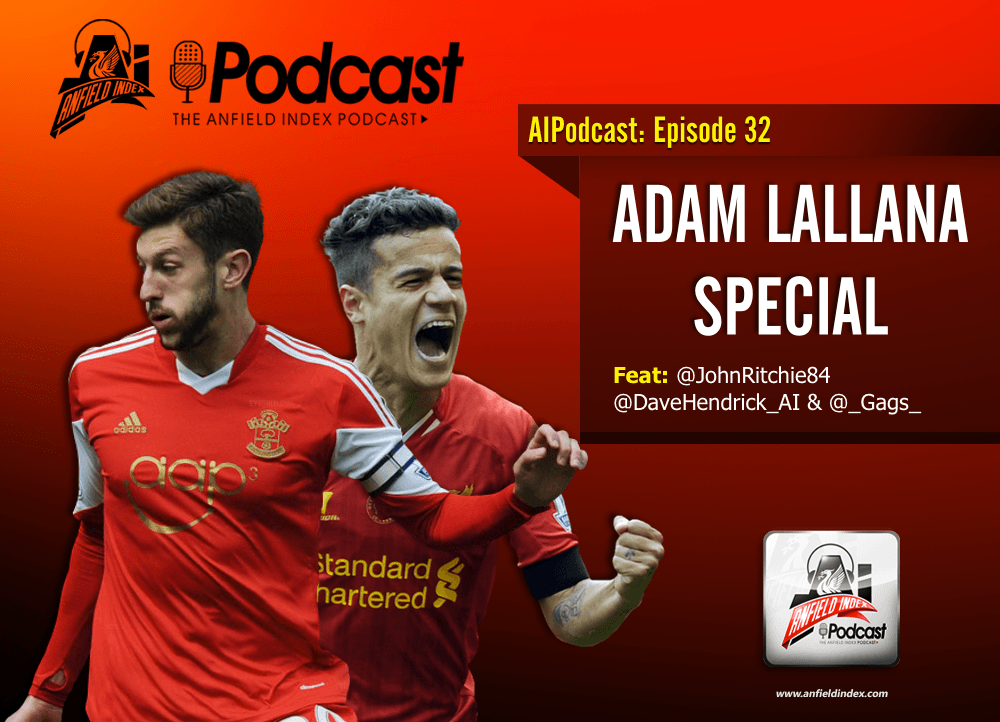 Anfield Index PODCAST: Adam Lallana Special
Episode 32: Adam Lallana Special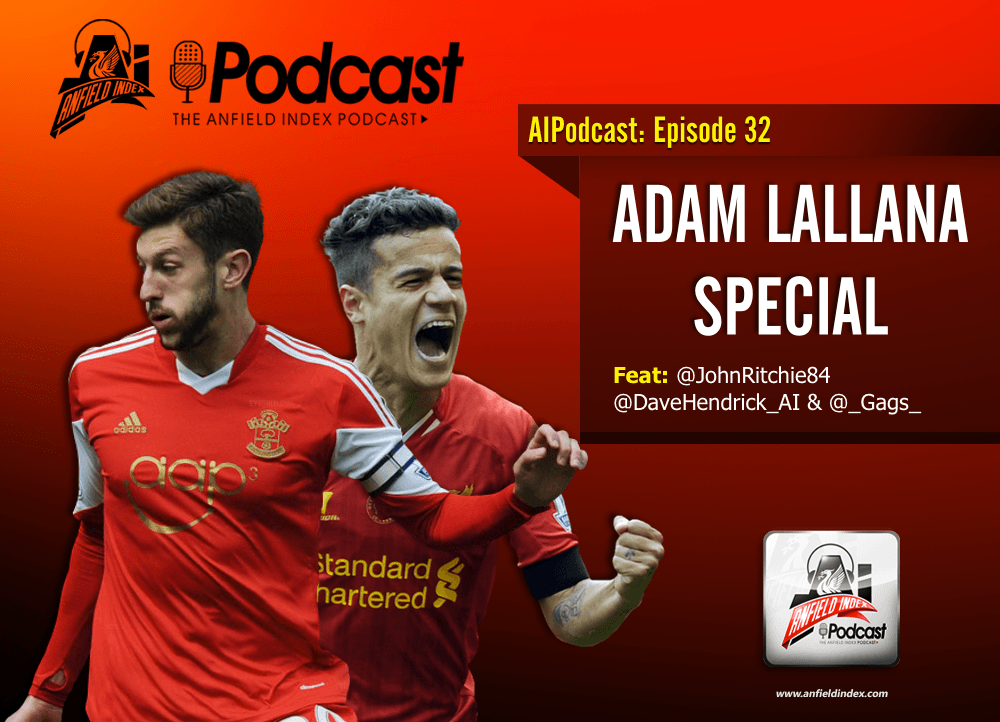 Date: 28th June, 2014
With Adam Lallana on the verge of joining Liverpool Football Club the original Anfield Index Podcast crew, John Ritchie, Dave Hendrick and Gags Tandon, re-unite to analyse the signing. They also touch upon the Luis Suarez situation briefly!

All this and more, it's the Anfield Index Podcast!
Download on iTunes
(Only subscribers will receive new episodes immediately)
Host: John Ritchie
Guests: Dave Hendrick and Gags Tandon
You can listen to the podcast by using the embedded player or you can use the links beneath it.
Listen to this podcast episode | Download this podcast episode (right click and save)