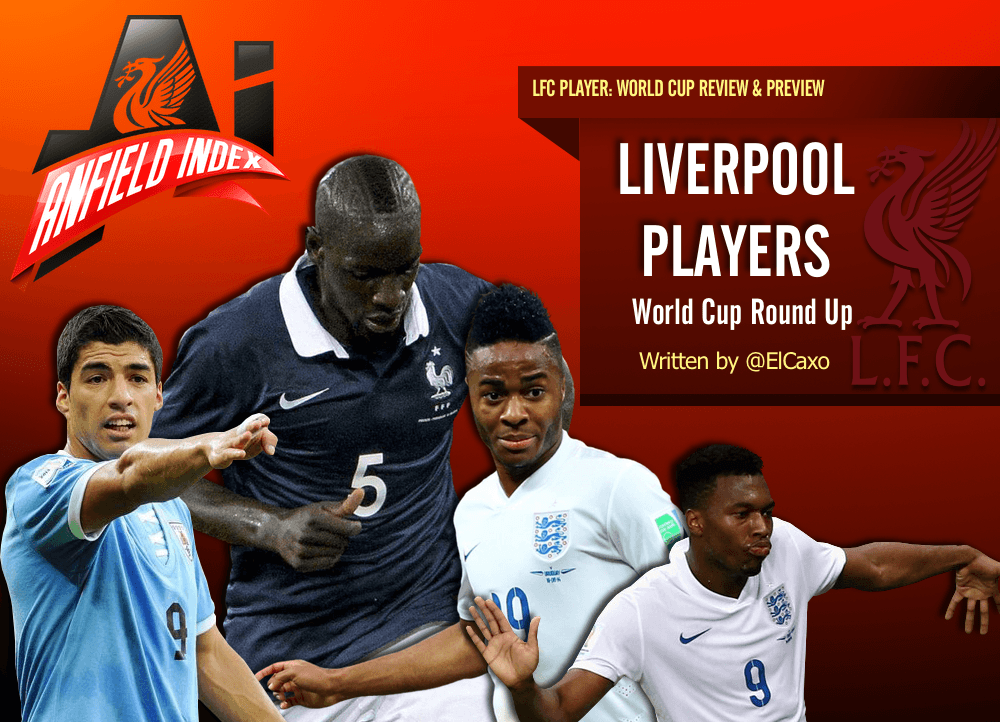 Liverpool Players | World Cup Round Up - THE BIG ONE
Callum Huckle reviews the Liverpool players at the World Cup and previews those still in the tournament…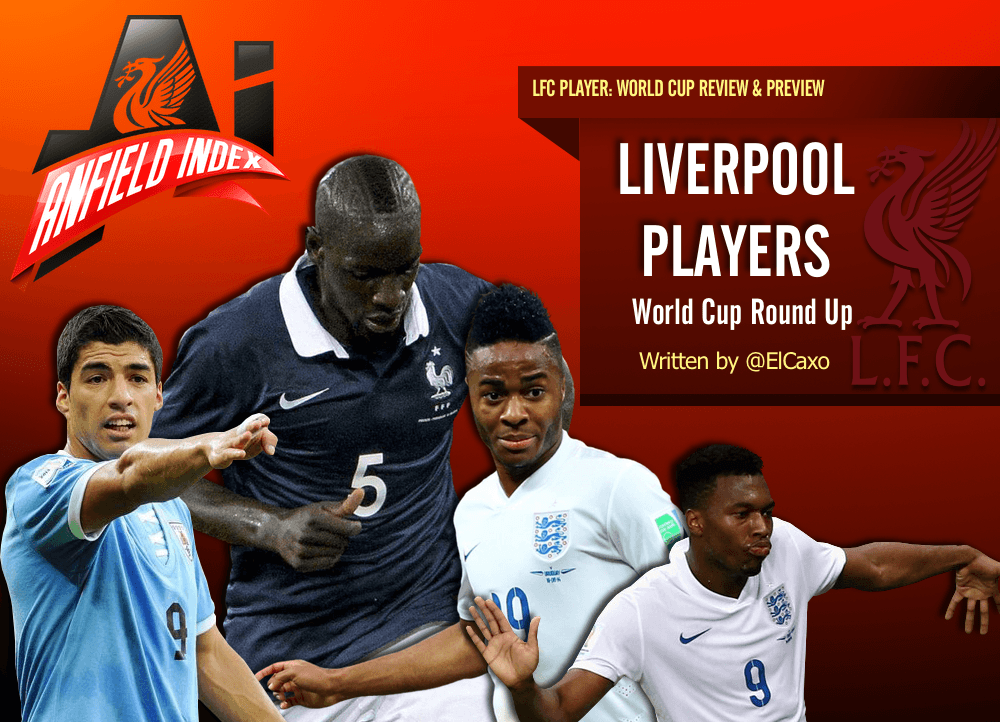 Mamadou Sakho – The only Liverpool player still in the tournament aside from Simon Mignolet. Sakho has looked solid all tournament and it's a testament to his ability that the only two goals France have conceded so far came after his substitution against Switzerland. He was rested with a hamstring strain but is fit to face Germany and will most definitely start. The 24 year old adds a level of steel to the French defence that compliments Varane very nicely. These two look like a scary partnership at the back for the foreseeable future.

Kolo Toure – The Ivory Coast centre-back has had a subdued World Cup at best, only appearing once in the loss against Greece that sent his team out at the Group Stage. Toure has lost his place a little recently with the Trabzonspor pair of Zokora and Bamba edging him out. He played well enough in his one game but couldn't influence the result too much when the decider was a last minute spot kick.
Luis Suarez – There is potential to write an entire review about this one man alone but rather than continue the over-saturation of Suarez conjecture, it's easy to sum it up by saying that his World Cup was pretty much pure Suarez; equal parts genius and insanity. Injured for the opening 3-1 loss against Costa Rica he looked like he needed to be chained to the bench to stop him getting out on the pitch. However, the duality of Suarez began when he dismantled England with two great finishes and then continued when he bit Chiellini in the final group game. The resulting ban and a transfer saga in the making are something for another day.
Raheem Sterling – Sterling looked the absolute business against Italy and showed exactly what he offers in the number 10 role both for Liverpool and for his country. He was direct, powerful and continuously moved the play along quickly (The exact opposite of Wayne Rooney). He had a beautiful attempt early on and played a sweet ball through to allow Rooney to set up Sturridge for the equaliser. It seemed a shame that he was moved out wide against Uruguay – he still looked like he could create something but England's attitude as a whole was a little more lacklustre and the 19 year old was removed for Ross Barkley who didn't produce much of significance.
Daniel Sturridge – Sturridge finished off a fine English move to equalise with the Italians in Manaus and looked one of the most likely to produce something in that game. Unfortunately he dipped after the opening match and seemed to be snatching and trying a little hard in the following two games. Clearly England's strongest striker by a long way and it'll be very interesting to see if he can push on from his 21 goals scored last season in the Premier League.
Steven Gerrard – A combination of age, poor deployment and perhaps a sense of jadedness all contributed to Gerrard not really producing this time round in an England shirt. Anyone who watched Liverpool in the first half of the season would have seen that he couldn't perform in a double pivot and was much more productive after Christmas when he was afforded more protection in a diamond or a 4-3-3. If this is the end of Gerrard's England career, then he didn't really go out with a bang but can still be hugely proud of 114 caps.
Glen Johnson – Continued his domestic form with three frustrating performances. His shining moment was a burst past a defender and a toe-poked cross, which allowed Rooney to tap in the easiest of finishes in an attempt to claw back his England career for the time being. Probably better if Glen had stayed at home and sealed Wayne's fate.
Jordan Henderson – Another Liverpool player that was misused by Roy Hodgson, who doesn't appear to be able to see past the midfielder's engine. Management seemed to want to restrict him to the middle of the park and Henderson was overrun alongside Gerrard against a packed Italian midfield in the first game. Proceedings passed him by a little in the Uruguay game where he and Gerrard faced the same problems.
Adam Lallana – His three appearances for a combined total of around 90 minutes left Lallana little opportunity to truly impress. He was given a cameo in an Italy game that was already sealed and then brought on as a super sub for the final 20 of the Uruguay game. After arriving for a big fee he'll have to hit the ground running next season.