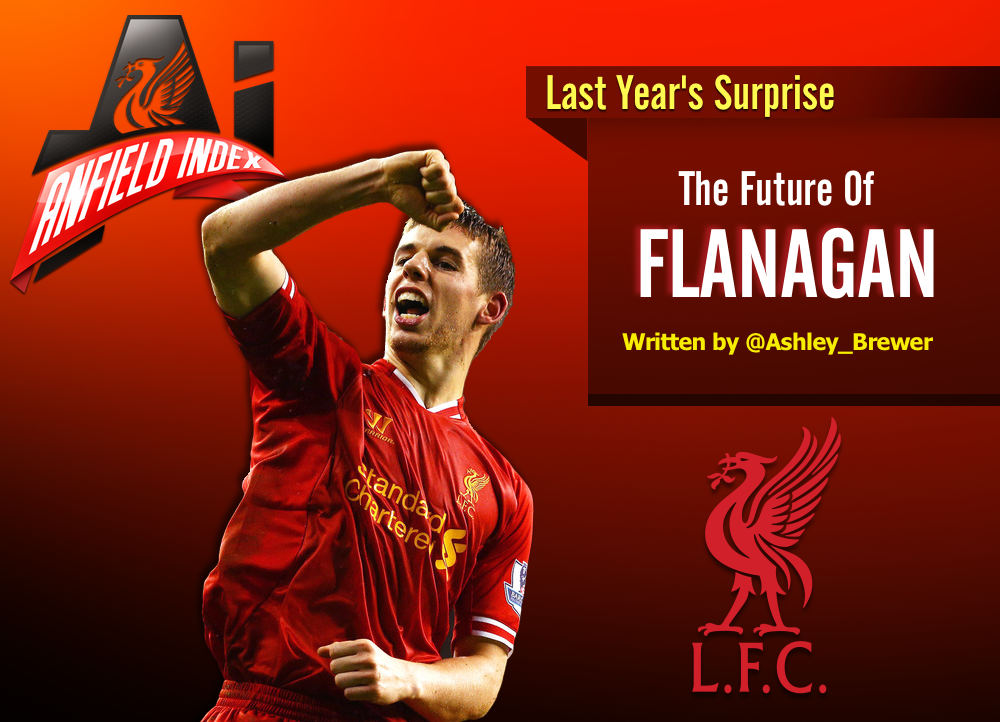 The Future of Flanagan
For no other club has the term surprise popped up more recently. We were surprised when we signed a Chelsea player who struggled to get off the bench and he began scoring for fun. Surprised that we were within touching distance of winning the league title after finishing seventh the season before. Another surprise was the form of Jon Flanagan.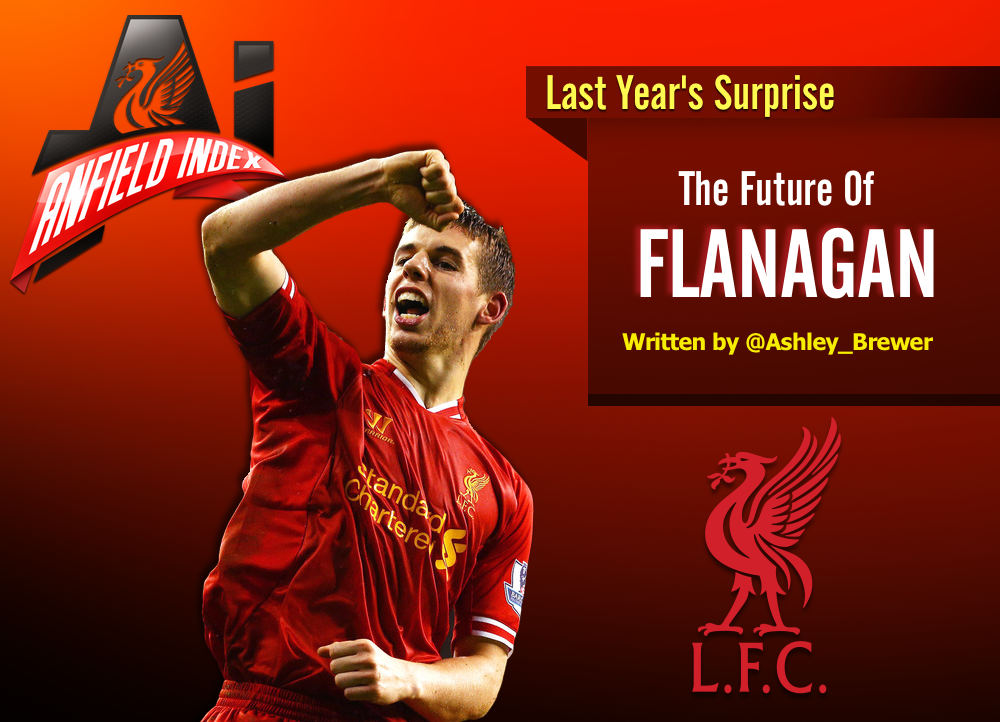 As always seems to be the case, there was widespread discontent when Flanagan was named in the starting line up against Arsenal when Glen Johnson was ruled out with illness amidst a full-back injury crisis. Not wanted by any Championship teams on loan, the future of the young defender seemed somewhat bleak, it looked like he would be following in his father's footsteps as a Liverpool youth player who never quite cut the mustard. Since starting that game, where he wasn't be the worst player on the pitch, as everybody feared, he has gone from a fringe player of his home town club to the standby list for his country for the World Cup.
"He thought the opportunity might have passed him by but now he is grabbing it with both hands and doesn't want to let it go. You can see the hunger and his quality in his performances" Rodgers said of the 21 year old following his performance in the 3-0 win over Manchester United at Old Trafford.
It is the perfect quote that sums up Flanagan's performances. You can see the fight as he busts a gut to confront an opposition player. He has no qualms when it comes to put in a hard tackle, and he is playing for the shirt he thought he'd never represent, for Liverpool. Compare that to the likes of Glen Johnson, who rarely matched this last season, and maybe he could learn a thing or two from Flanagan in this regard.
Another quality possessed by the full-back is his bravery, which was evident in his second start of the campaign in the Merseyside derby at Goodison Park. If someone had told you that he would have a shaky game, letting the occasion get to him a little, it probably would have been accepted. However, he didn't. Especially in the first half, he was fantastic, coming out on top against Romelu Lukaku multiple times. He finished that game with the most tackles (9) and joint most interceptions (4).
If there is one weakness he has, it would be going forward, but even then he has shown that he can take a player on, with his wonderful turn against Tottenham Hotspur at Anfield, in the build up for Philippe Coutinho's goal, being a prime example.
The improvement shown over the last few months has led supporters to give him the nickname of the "Scouse Cafu", a comparison, initially slightly tongue in cheek, which has resulted in the Brazilian legend coming over to watch a game, with a eye on the number 38 in particular.
"He has a great future. He's a good player, plays for the English team. He's very strong, has a lot of will power, he has skills and this, plus his quickness, may lead him to becoming a great full-back," The World Cup winner evaluated. How can anyone argue with that?
It's a romantic story which does give confidence that anything is possible for those who believe. Yet, I have doubts he will reach the level of the former AC Milan man, which in no way is that meant to disregard Flanagan or cast the Liverpool local as a half season wonder destined to be tossed aside. He has shown he possesses a supreme professional mentality and desire, that breeds confidence that he has a future at Liverpool, at least in the short term. This is a quality Rodgers loves in his players – one who will run through walls to win.
Of course, there's a long and winding road ahead for Jon; for instance, he is dribbled past far too much, he can be rash in the tackle but his decision-making is improving and under the Northern Irishman, I'm sure these creases can be ironed out. Last season he provided a solid squad option who never really put a foot wrong, after all, do we need a world beater at left-back? Only Rodgers knows this for sure.
Whilst comparisons to Cafu do flatter as much as they entertain, Flanagan is nothing like Cafu; nevertheless, there's potential for him to forge a career at Liverpool more in the mould of Álvaro Arbeloa, a solid performer, with flare coming in the passionate moments throughout a season, yet in these unpredictable times, one thing is certain, his dreams have become a reality and in years gone by, we'll all remember the year when Jon Flanagan surprised us and made us believe.