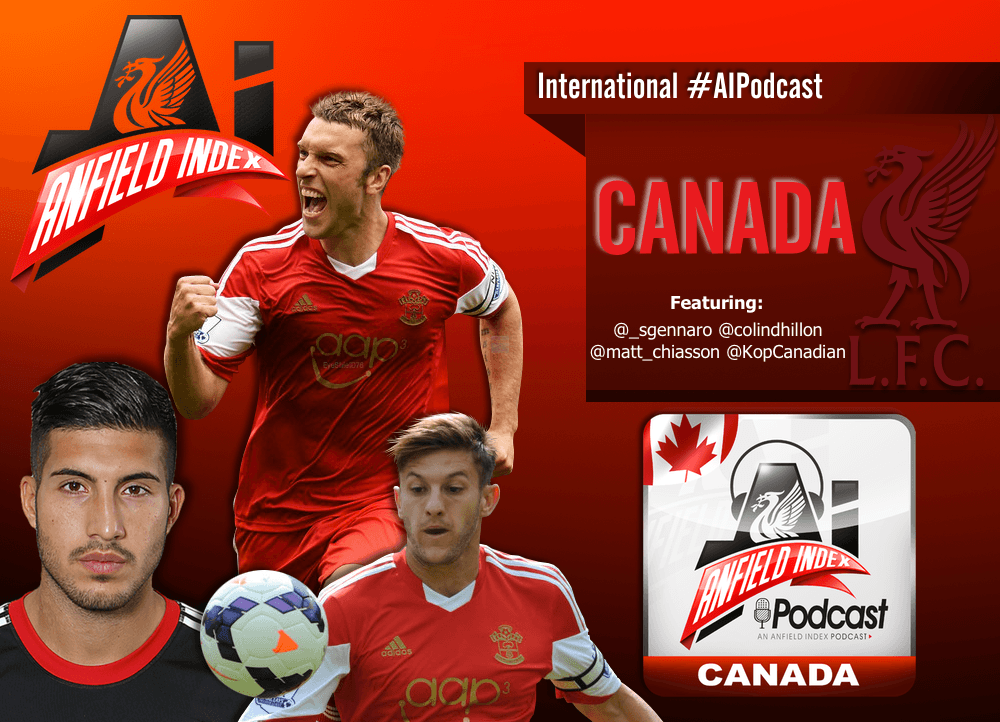 Anfield Index PODCAST | International Supporters Edition: Canada
International Supporters Edition: Canada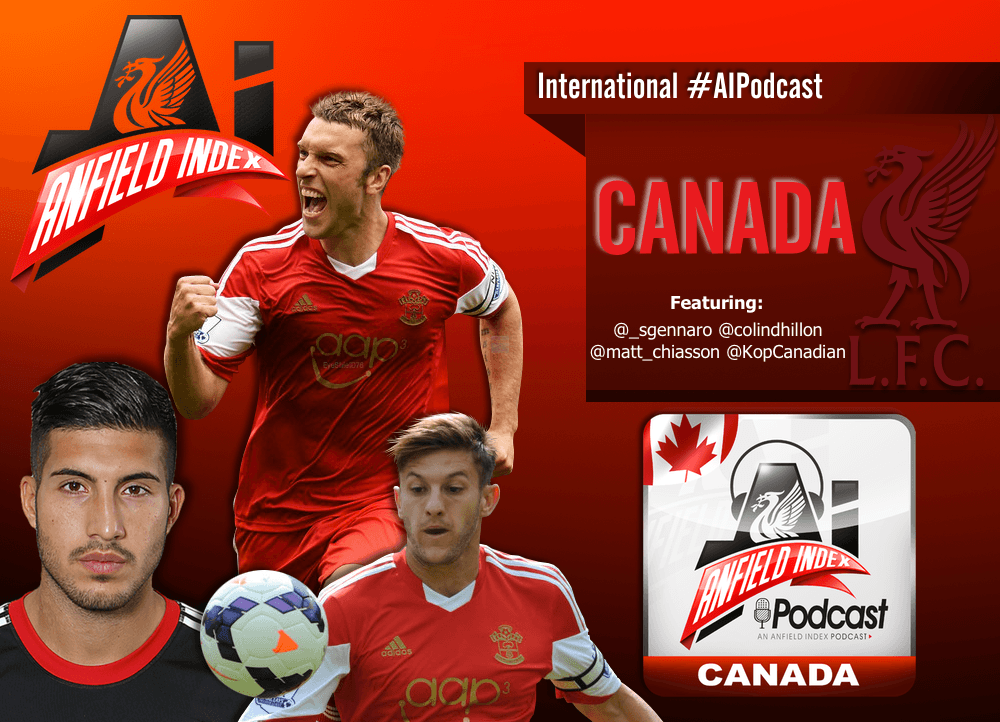 Date: 10th July, 2014
Our fourth International Supporters special hails from Canada!

Canadians; Steve Gennaro, Colin Dhillon, Joey Johnson and Matthew Chiasson are on the AIPodcast sharing their experiences and love for the club that unites us all – Liverpool Football Club. They talk highs and lows, what it's like supporting from afar, new signings Lambert, Lallana and Cann plus Luis Suarez too!
All this and more… it's the Anfield Index Podcast!
Download on iTunes
(Only subscribers will receive new episodes immediately)
You can listen to the podcast by using the embedded player or you can use the links beneath it.
Listen to this podcast episode | Download this podcast episode (right click and save)