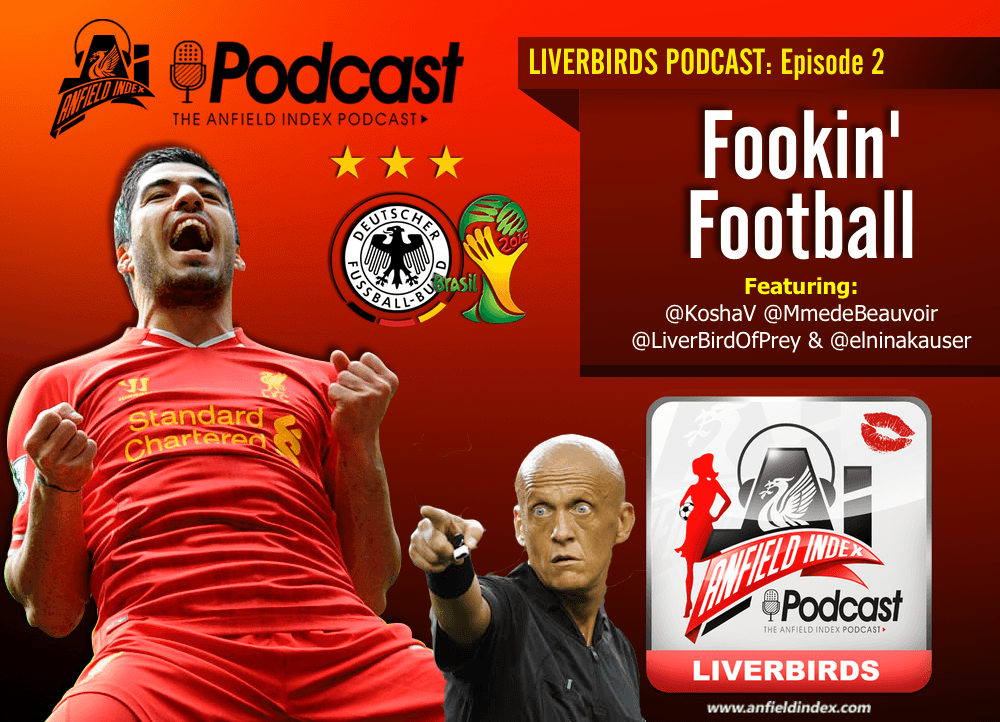 Anfield Index Presents: The Liverbirds Podcast Episode 2
Anfield Index Presents: The Liverbirds Podcast Episode 2: Fookin' Football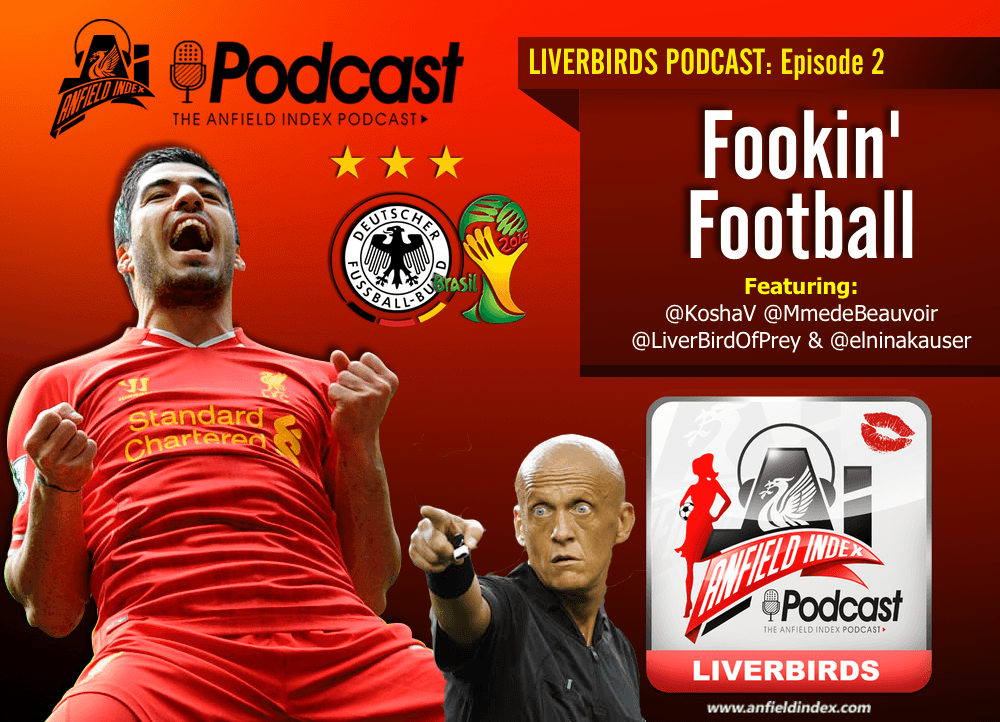 Date: 15th July, 2014
After making a huge splash with their first podcast the Liverbirds are back with a bigger and better Episode 2!

Kosha hosts the show this time as the girls; Rae, Enzo and Nina talk in depth about the World Cup, their favourite moments from it, the refereeing, the casual sexism and even get time for Luis Suarez!
Expletives are well and truly thrown around and it's the Liverbirds Uncensored in Episode 2!
All this and more, it's the Liverbirds Podcast!
Download on iTunes
(Only subscribers will receive new episodes immediately)
Host: Kosha
Guests: Rae, Enzo & Nina
You can listen to the podcast by using the embedded player or you can use the links beneath it.
Listen to this podcast episode | Download this podcast episode (right click and save)